Top 10 talking points for Mexico - Boliva
Top 10 talking points for Mexico - Boliva
09/10/2014
1. Mexico's combined starting XI had 107 caps between them. Andres Guardado, on the bench, had 107 alone.
2. Javier Aquino went 75 minutes as El Tri Captain before handing the band to Guardado, who gained his 108th cap coming on as a sub.
3. Erick "Cubo" Torres and Luis Venegas earned their first caps for Mexico and both went the full 90 minutes.
4. Miguel Herrera had four younger players on this squad, including Torres and Venegas, looking to groom a new generation of talent for Mexico.
5. El Tri still lack real ability to finish opportunities. Left wing-back Miguel Layun scored the lone goal, and led the team in shots with 6.
6. Chuletita's last chance? In only his 9th international appearance, Javier Orozco's lack of confidence and ability on the ball could likely have a negative impact his chances for another look in the future.
7. Two Teams for Miguel Herrera. "Piojo" is seeking to form two squads to complete in the 2015 Gold Cup and Copa America. The games against Chile and Bolivia were the first of many tests for the players ahead of then.
8. Back-line depth. Oswaldo Alanis, Rodolfo Pizzaro, and Luis Venegas all had good showings of promise for future integration with El Tri, defensively.
9. Could we be seeing more of Antonio Rios? He was fairly quiet but grew into his role with consistent midfield control throughout most of the game. He could fit in well with one of Piojo's two squads.
10. It wasn't Mexico's best performance, but it wasn't their worst. There's still time to work kinks out before 2015 competitions, and they'll have a month of rest before October friendlies.
04/30/2016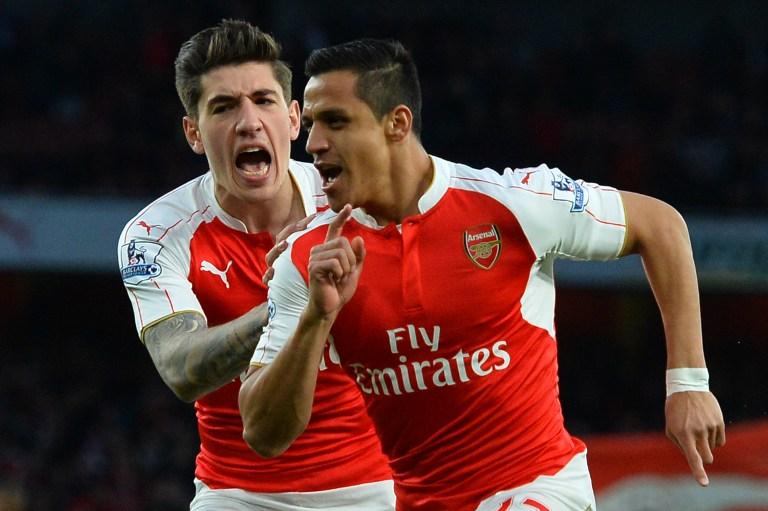 | | | | | | | |
| --- | --- | --- | --- | --- | --- | --- |
| | | | 6 | | | |
| | | | | | | |
| --- | --- | --- | --- | --- | --- | --- |
| | | | 3 | | | |
04/26/2016