In this deciding game, Klinsmann made two critical decisions: 1.) starting Geoff Cameron in the midfield and leaving Kyle Beckerman on the bench 2.) bringing on DeAndre Yedlin for the injured Fabian Johnson Both moves shaped the game in a multitude of ways.
Klinsmann rolls the dice with Cameron, Yedlin decisions
07/01/2014
Much was said about Jurgen Klinsmann's decision making before and during this World Cup.
The roster selection was dramatic enough, with the inclusion of several surprise players and the snub of American legend Landon Donovan.
Then, when the tournament actually began, Klinsmann lost his starting striker. His captain broke his nose. Hamstring injuries were popping up left and right. Jurgen had to put together a formation that pulled Michael Bradley and others out of their best positions.
In this deciding game, Klinsmann made two critical decisions:
1.) starting Geoff Cameron in the midfield and leaving Kyle Beckerman on the bench
2.) bringing on DeAndre Yedlin for the injured Fabian Johnson
Both moves shaped the game in a multitude of ways.
What did we gain?
Looking at the team sheet, it appeared that Cameron's size and strength would help to combat Manchester United's Marouane Fellaini in the Belgium midfield.
That's exactly what Klinsmann told ESPN's Jeremy Schaap in his post-game TV interview:
"With Cameron coming in at this point, we hoped that he would take care (of) Fellaini, and that's exactly what he did. I think he had a very, very good game. It's a little bit of a different style, that we're going to push it higher up and and then find Michael Bradley and Clint Dempsey up higher. It worked out well. It was the right thing to do, but at the end, when you have opportunities on that level, you've got to put them in. We didn't put them in, and congratulations to Belgium."
The six-foot-three Cameron shadowed the six-foot-four Fellaini, who essentially played a box-to-box role for the Belgians, sitting alongside Axel Witsel and playing behind Kevin De Bruyne. Cameron has played against Fellaini at Stoke City, and he has also seen Eden Hazard, Vincent Kompany, and other Belgian players in the English Premier League.
Cameron's height also provided a good set-piece presence, specifically on Belgium corners. When Kompany and Daniel Van Buyten took up positions in the box, Matt Besler would mark Fellaini while Cameron, Jermaine Jones, and Omar Gonzalez each played a "free" role on the six yard line. Fellaini was mostly ineffective on corners and was called for fouls several times in the first half.
When Fabian Johnson left the game with a hamstring injury, there were basically two schools of thought:
1. Move Cameron to right back, and bring Kyle Beckerman into the midfield
2. Bring on DeAndre Yedlin as a straight substitute at right back
Here's what Jurgen said about that situation in his press conference:
"You always have to expect at some point that a player, or two or three (could be) going down. And that's why you build someone behind him, and we built DeAndre Yedlin behind Fabian and we knew, 'OK, now it was his turn'. The way the kid played tonight and previous occasions there was just no fear at all and doing very, very well. It is a completely different level that we experienced here. A lot of players are not used to going every four days on the highest level and then extra time. That's what we prepared them for and I think they did themselves proud."
Decision #1 would have allowed Beckerman and Cameron to be on the field at the same time. You could try to clamp down on Hazard on the right, and let Beckerman calm things down in a stretched midfield. Additionally, that would have allowed Yedlin to sub in as a right sided midfielder in the second half.
The second option was what Klinsmann decided to do. Yedlin made an instant impact going forward against out-of-position left back Jan Vertonghen, who has publicly stated that he prefers to play in central defense.
Question is, if Cameron had not been on a yellow card, would Jurgen have brought in Yedlin?
The risk was matching Cameron against Hazard and having to worry about a second yellow.
What did we lose?
Defensive midfield is the position Cameron played at Houston Dynamo before his move to defense.
One of the questions going into this tournament was his position on the backline – would he play at right back or center back? He played in central defense against Ghana and Portugal, then sat on the bench in the Germany game.
It was ironic, then, that he played neither CB or RB in the deciding game. Most of Cameron's 2014 was spent at right back for Stoke, and he didn't play a single minute there in the group stage.
That left him positionally rusty, which had been Kyle Beckerman's greatest strength in this World Cup.
Beckerman received plaudits from foreign pundits for his simple and effective game. He showed poise from the start. He moved the ball smartly, didn't try to do too much, and sat deep enough that Jones could get up and down the field. Most people didn't project Beckerman as a starter in this tournament, yet he played the entirety of the first three games.
Starting Beckerman over Cameron would have given you a little more structure in the midfield while sacrificing Cameron's size, strength, and familiarity with Belgium's EPL-based players.
As far as the right back situation, the biggest loss from the Johnson injury was having to burn a substitute that early in the game. Johnson had played an excellent tournament and would have no doubt been a threat running at Vertonghen in the second half and into extra time. With the success that Yedlin had on the right side, you can imagine what the more experienced Bundesliga player would have been able to do.
04/30/2016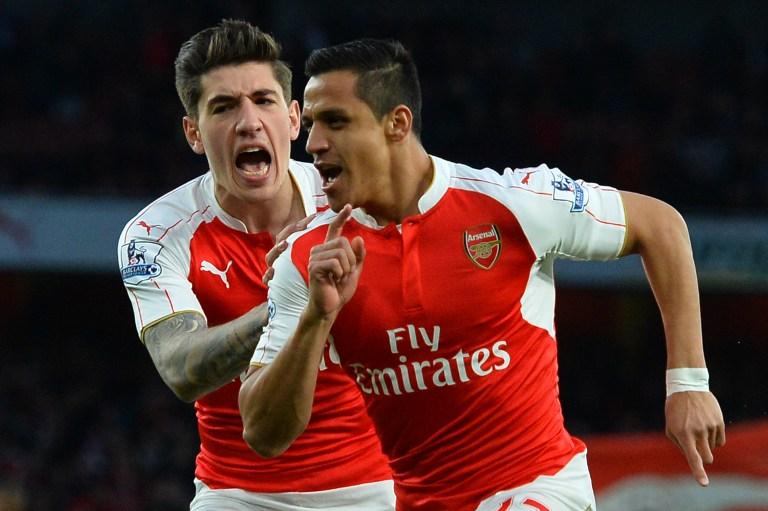 | | | | | | | |
| --- | --- | --- | --- | --- | --- | --- |
| | | | 6 | | | |
| | | | | | | |
| --- | --- | --- | --- | --- | --- | --- |
| | | | 3 | | | |
04/26/2016