This is a tricky week for the Philadelphia Union, with a U.S. Open Cup semifinal sandwiched between a home game this Saturday and a road trip to Houston next Friday.
Union notebook: Jack returns, Maidana's health, Mbolhi and Valdes ready?
08/08/2014
This is a tricky week for the Philadelphia Union, with a U.S. Open Cup semifinal sandwiched between a home game this Saturday and a road trip to Houston next Friday.
Some might call this weekend's matchup with Montreal a "trap game", with a struggling Impact team coming to PPL Park on short turnaround from a midweek fixture in the CONCACAF Champion's League.
Philadelphia is just 1-4-2 all-time against Montreal, with the lone win coming at PPL Park back in 2012. The Union lost to the Impact at Stade Saputo earlier this season and could only muster a 1-1 draw at home in March.
Jack is Back
Returning to Chester is striker Jack McInerney, who was traded to the Canadian club for Andrew Wenger back in April. A Union original, this will be his first game at PPL Park since the trade.
Interim manager Jim Curtin said this about the striker:
"He's a guy who had been in Philadelphia for awhile. He makes good runs. We know what he's about. He's another player who only needs one look to get a goal. So he's a handful, a guy we'll have to do a good job on. It's a team thing against a guy like Jack, who makes good runs.
"You have to be on the same page with (defending) him. With him and (Marco) Di Vaio up there, if they play together and decide to go that route, then you have two guys, who in their own way can kind of cause a lot of problems running at the backline. They'll be offside maybe nine or ten times, then they're looking for that one chance they can get in behind you. So they're dangerous."

Will Carlos Valdes and Rais Mbolhi play?
It's unclear whether Carlos Valdes, who was reacquired by the team on Monday, will feature against Montreal. The Colombian center back, who was loaned out following the 2012 season, has not played since Los Cafeteros exited the World Cup more than a month ago.
First choice center back Maurice Edu is returning from MLS All-Star Game duty, where he played 45 minutes in the 2-1 win against Bayern Munich.
If Valdes does play, that would allow Edu to rest up ahead of the important U.S. Open Cup game.
Meantime, goalkeeper Rais Mbolhi may or may not be set for his Union debut. The Algeria international was signed after his strong performance at the World Cup, and instantly took the starting role from Zac MacMath.
Curtin says his choice of netminder is a game-time decision.
"We'll see," the manager said. "Rais has been in training and he's sharp. I've told him to be honest, and we've got an open dialogue of communication. When he's ready, he'll start, and if not, Zac will do another good job for us. Zac played well against Kansas City, and it's a good issue to have. We have two goalkeepers that are solid."
"It'll be in Rais' hands. When he tells me he's one hundred percent comfortable and confident, then that's when we'll make the change. But he's still, he's had some down time. He's had a little bit of a layoff from the World Cup, so again, Zac will be a good pro about it. He understands the situation and he knows what's going on. He's a guy who has played in big MLS games so we expect him to handle himself fine."
What is Cristian Maidana's injury status?
Philadelphia's creative playmaker hasn't been on the field since he left the July 16th game against the New York Red Bulls with a hamstring injury.
He posted this video on Instagram Wednesday, which shows some kind of leg cast/vibrating rehab technology.
Union fan Matt Kirkpatrick helped identify the machine as a performance recovery system.
Curtin said Maidana began fully participating in training this week.
"He trained (Monday) for the first time with the group as a neutral. It was positive. He moved around well. He's still obviously special on the ball and he can make a play. He's kind of in a free role in training, so he looks very good. He hasn't had to defend. He hasn't had to open up and really run and test it yet. It's still early, so we're optimistic that he'll play a role in the Montreal game."
04/30/2016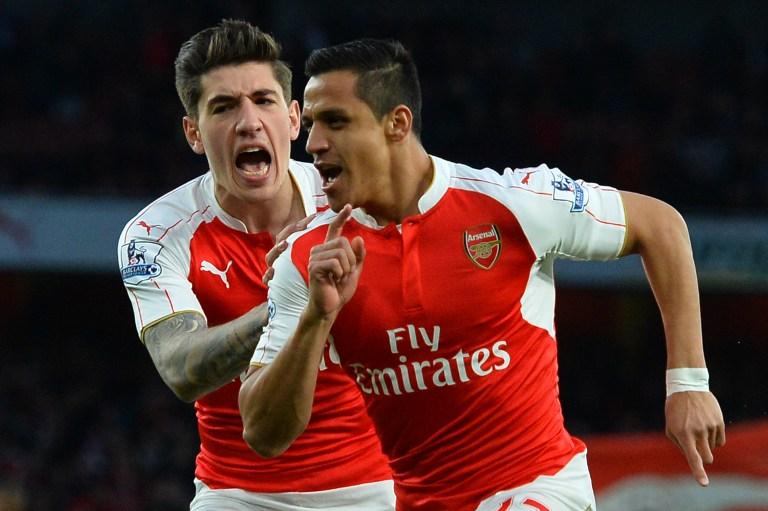 | | | | | | | |
| --- | --- | --- | --- | --- | --- | --- |
| | | | 6 | | | |
| | | | | | | |
| --- | --- | --- | --- | --- | --- | --- |
| | | | 3 | | | |
04/26/2016