Argentina tied in La Paz with Bolivia, ending a negative streak playing in this country.
Argentina Finally Got Some Oxygen in La Paz
03/26/2013
Messi incredibly missed the game winner with 10 minutes left in the match (video below)

Argentina will remain at the top of the CONMEBOL table for the 2014 World Cup with 24 points after tying at one with Bolivia. The albiceleste looked ridiculously slow on the first minutes of the game, but Bolivia did not take advantage of their initial dominance. The Bolivians would run around the Argentinian defenders with absolutely no challenge, but only managed to score once when they had their best chances in the beginning.

Argentina has struggled lately against Bolivia. Last time they were in La Paz they took home a 6-1 defeat. They have also gone through difficulties playing them in Argentina where they have tied their last two games against the Bolivians.

Marcelo Martins opened up the score with a strong header that went pass the Argentinian keeper Romero after a Torrico cross. It seemed like Argentina was destined for another embarrassing loss in La Paz as Bolivia dominated Argentina.
Messi and Di Maria stepped on the accelerator and began causing trouble in the Bolivian defense. Lionel Messi had a couple of great runs, passing any defender who would try to stop him, which they only did by knocking him down. Finally, Argentina's goal came after a Clemente Rodriguez cross who found Ever Banega on the penalty spot who headed the ball into the keeper's left lower corner.

It was Lionel Messi who had the opportunity to change the game on his feet on the final 10 minutes. First, he missed an unbelievable one-on-one with the keeper with no pressure around him. Then, he failed to score after a cross came his way only 5 feet away from the goal.

With this, Messi continues to struggle in La Paz, where he has never scored. The highlight for Messi was that he showed off his new Thiago tattoo during the pre-game warm-up.
04/30/2016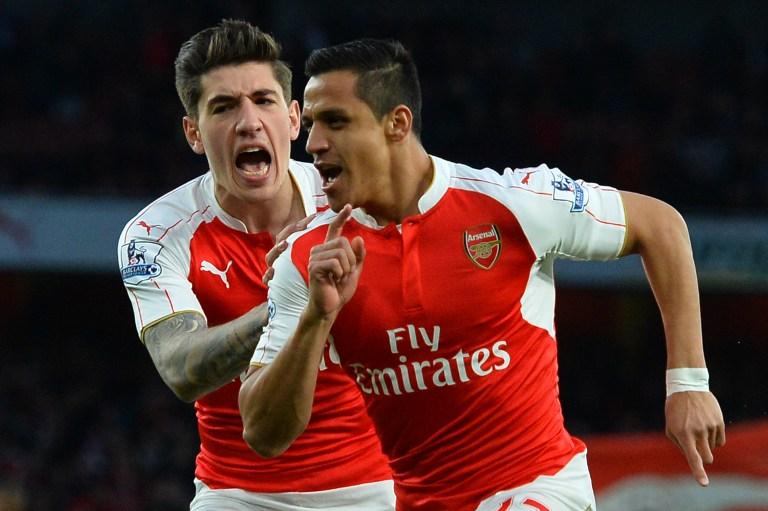 | | | | | | | |
| --- | --- | --- | --- | --- | --- | --- |
| | | | 6 | | | |
| | | | | | | |
| --- | --- | --- | --- | --- | --- | --- |
| | | | 3 | | | |
04/26/2016