Lionel Messi is now only 31 goals away from breaking Telmo Zarra's record of 251 total goals in La Liga.
Messi Close of Becoming La Liga's All-Time Scorer
09/03/2013
Lionel Messi is now only 31 goals away from breaking Telmo Zarra's record of 251 total goals in La Liga.

Messi once again put up a show of his own. The world's best soccer player is not fully recovered, but that did not impede him from scoring a hat trick against a tough team like Valencia. When everyone began to question him for his health issues, against all odds, Messi struck back with a stellar performance.

After sitting out against Málaga, Messi added 3 goals to his total count of 5 to lead all scorers in Spain despite having played a game less than the rest. Messi's hat trick against Valencia has now placed him 6th in La Liga's all-time scorers list passing the legendary Enrique Castro 'Quini'. Quini scored a total of 219 goals in 448 La Liga matches- that is 200 more games than Messi's 248.

With 3 weeks completed and 35 to go this season, there is no arguing that Messi will add another 31 goals to his pocket this season after finishing the past two with 50 in 2012-2013 and 46 the year prior. At his pace, the Argentine could become La Liga's all-time scorer way before the season is over, this of course if he doesn't suffer any major injuries.

Real Madrid will host Barcelona on March 23rd of next year for La Liga's round 29. There is a possibility that Messi will be on the brink of becoming La Liga's greatest scorer just in time for that game, making the event even more painful for Real Madrid fans and distinctly memorable for Barcelona's followers.

Before breaking Zarra's record, Messi will have to pass three Real Madrid legends such as Di Stefano (227), Raúl (228), and Hugo Sánchez (234). Sitting 6th, Messi is a hat trick away from reaching another Barcelona idol, Cesár Rodríguez. To leave no doubt about his greatness, the Argentine must pass Telmo Zarra's 251 goals this season so he can complete the feat in less than 277 games, which is how many it took the current scoring king to reach his mark.

From this list, Zarra has the best average with 0.9 goals per game, followed by Messi's average of 0.88, which is constantly improving. Once he becomes La Liga's all-time scorer, what is next for Messi? One thing is for sure, he won't be able to break Ronaldo's record of 15 World Cup goals. Messi even has it tough to dethrone Gabriel Batistuta (10) as Argentina's top World Cup scorer. Regardless, becoming the top scorer in the entire history of La Liga will be another factor to argue in favor of Messi being the best footballer in history by the time he hangs his boots.
| | | | | | | |
| --- | --- | --- | --- | --- | --- | --- |
| | | | | 8 | | |
04/30/2016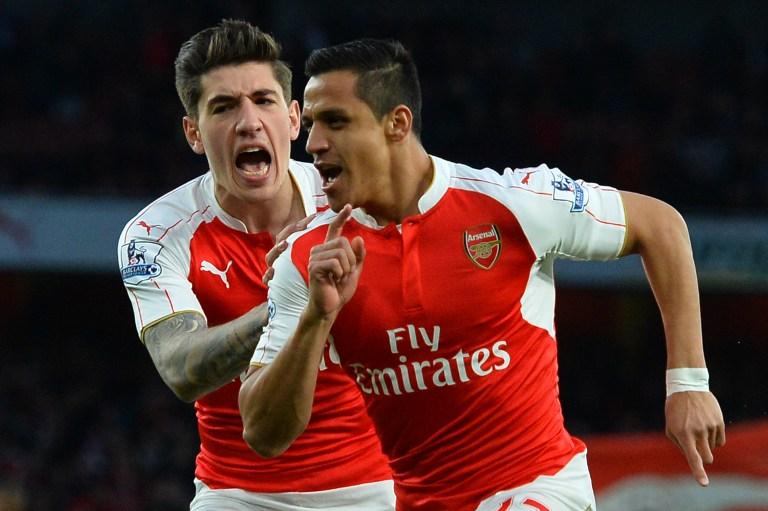 | | | | | | | |
| --- | --- | --- | --- | --- | --- | --- |
| | | | 6 | | | |
| | | | | | | |
| --- | --- | --- | --- | --- | --- | --- |
| | | | 3 | | | |
04/26/2016