The New England Revolution ended a 21 game home unbeaten streak for San Jose with a 2-1 win on Saturday night.
Earthquakes Fall to New England On Rainy Night in San Jose
03/29/2014
Is it against US soccer rules to play in the rain? No. Will fans sit in the rain to watch the game? Yes. Tonight at Buck Shaw Stadium 10,525 of the soccer faithful gathered to bathe in the warm California rain and watch San Jose Earthquakes take on New England Revolution.
San Jose began the match exchanging high balls up and down the field with New England while the teams found their feet. The Quakes started stringing passes together and had a couple of decent chances on goal but also conceded a series of corners. It was nervy stuff.
But then, as is so often the case in MLS so far this year, the game took a bit of a rest in midfield. There were lots of last minute feet to break up promising moves, all decorated with occasional corners at either end.
New England did occasionally threaten, especially through Andrew Farrell and Daigo Kobayashi. Quakes keeper Jon Busch was called on to make three key saves to deny New England the opening goal. That lasted until the 35th minute when Victor Bernardez sliding on his back, attempted a clearance but ended up scooping he ball into his own goal. It was a comedy of errors goal and New England were suddenly 1-0 up.
Steven Lenhart came close with a good glancing header from a free kick on 40 minutes, and a minute later Wondolowski forced a diving one handed save from New England GK Bobby Shuttleworth. But the half ended 1-0 to New England.
With the same starting line-ups from both sides it was more of the same at the start of the second half. San Jose sat back in defense, providing very little forward movement from midfield. New England seemed content to look for the occasional quick break forward. This resembled a game played by two defensive teams, managed by two coaches who were both defenders in their playing careers.
But then on the 69th minute, Wondolowski ended a passing move with a tight angled finish that was as unexpected as it was well executed. 1-1 and the 1906 Utras shirts came off as the chants rang around Buck Shaw.
As if moving into what must feel like the home territory of the last 15 minutes, the Quakes emerged and started moving forward. In 75th minutes Lenhart went off injured and Alan Gordon came on. New acquisition Yannick Djalo was also subbed on for the Quakes . Djalo's first few touches already showed him a cut above the run of usual MLS players.
On 84 minutes, the Quakes' 9th overall 2014 draft pick, JJ Koval, came on for Jean-Baptiste Pierrazi; despite a number of forward pushes by San Jose, a dubious free kick was called and Lee Nguyen broke forward to score New England's winner.
It was the end of a 21 game unbeaten home game record for San Jose.
STARTING LINEUPS
San Jose Earthquakes: Jon Busch, Brandon Barklage, Victor Bernardez, Clarence Goodson, Jordan Stewart, Cordell Cato, Jean-Baptiste Pierazzi, Sam Cronin, Shea Salinas, Chris Wondolowski, Steven Lenhart
New England Revolution: Bobby Shuttleworth, Andrew Farrell, A.J. Soares, José Gonçalves, Chris Tierney, Andy Dorman, Diego Fagundez, Daigo Kobayashi, Lee Nguyen, Saer Sene, Teal Bunbury
04/30/2016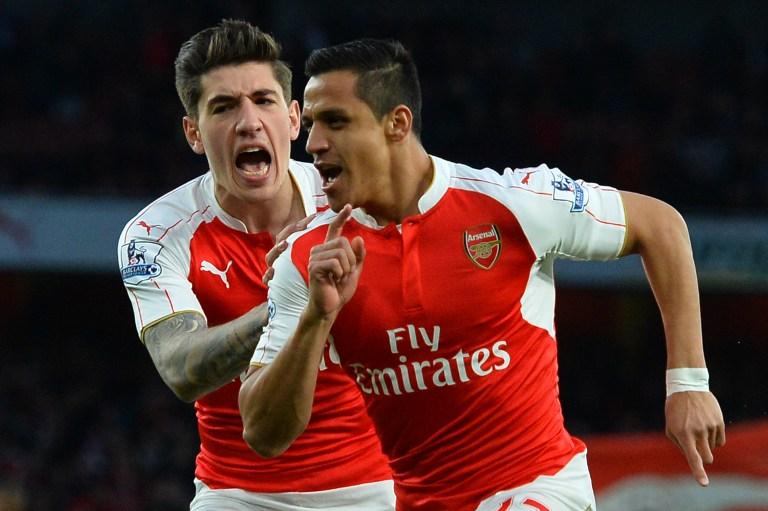 | | | | | | | |
| --- | --- | --- | --- | --- | --- | --- |
| | | | 6 | | | |
| | | | | | | |
| --- | --- | --- | --- | --- | --- | --- |
| | | | 3 | | | |
04/26/2016