Those final blasts of the referee's whistle to signal the USA's victory over Ghana set off a shockwave of celebration throughout the US and across the world. But for head coach Jurgen Klinsmann they also signaled the switching of attention from the challenge of Ghana to the almost certainly greater challenge of Portugal. Klinsmann will have undoubtedly joined his players in their well-deserved celebrations but even in the midst of the revelry his thoughts will have been squarely on preparations for Sunday's game
USMNT shifting the focus to game two against Portugal
06/17/2014
Those final blasts of the referee's whistle to signal the USA's victory over Ghana set off a shockwave of celebration throughout the US and across the world. But for head coach Jurgen Klinsmann they also signaled the switching of attention from the challenge of Ghana to the almost certainly greater challenge of Portugal. Klinsmann will have undoubtedly joined his players in their well-deserved celebrations but even in the midst of the revelry his thoughts will have been squarely on preparations for Sunday's game
"I think we've switched gears already. Our total focus is on Portugal now. Ghana is far away from us already all night. We knew it was very, very important to get those three points. We worked hard for it. It was a very tricky game, as you all saw. But our mind is 100 percent on Portugal from now on, since last night already."
Soccer is a mirror of the world, a reflection of the societal changes that we create and sometimes endure. Back in the 1950's perhaps the thinking was more to establish "the team" – a set formation, the best player in each position, often a single basic tactical approach, all fueled by a burning desire to win.
Just as the 21st century has simultaneously brought us instantly connected globalization it also brought a necessary flexibility of thinking in everything from what now defines a family, a career, a culture, to how best to play soccer at the highest level.
Alejandro Bedoya had this to say on what Jurgen Klinsamann said after the game about moving on from Ghana to the next games:
"One of the first things he said was like, 'Whew! Well we won this one, and we have a lot of things to work on.' But at the end of the day I think we're going to go back, study the video, and work on things we need to improve on. There's certain things that we can do a lot better."
A team is no longer just the best 11 players, a team is now a squad. The depth and flexibility of a squad, and how many successful tactical teams within that squad you can formulate, holds the key to winning.
That is precisely where Portugal's weakness might lie. Their team is built around superstar Cristiano Ronaldo with Nani as Robin to his Batman. But if these two have an off day, as they did against Germany, coupled with the temperamental insanity of Pepe's behavior, who is now unavailable for the game against USA, all you are left with is a team without a head, a team that is not really a team.
Jurgen Klinsmann has been widely criticized for two things: his decision not to include Landon Donovan, and his constant tinkering with the USMNT formations. But what if Donovan's omission was a statement about team flexibility not being based on the biggest star galloping to the rescue like the 7th Cavalry? One of the least known stars galloped to the USA's rescue against Ghana in the form of John Brooks. What if Klinsmann's tinkering was simply exploring and adding winning team combinations as dictated by conditions, opponents, injuries, and individual performance levels?
So the tinkering will continue; Graham Zusi had this to say on what specifically needs to be worked on for the Portugal game:
" I think we need to play a little bit of a field possession game, or steal some of the field at times, if we try so much to play out of our back, I think at times we can put the ball on their end and go up and pressure them as well. I think that we can improve on, but also just protecting the ball more. I think we give it away a bit too easily. "
The injuries to Jozy Altidore and Clint "Slugger" Dempsey are going to test the depth of the US squad in the Portugal game, a game with tactically different challenges and at a higher performance level than that required against Ghana.
Looking a game further down the line still, one of the things Jurgen Klinsmann knows very well and has commented on a number of times, is the depth and flexibility of Jogi Löw's German squad.
On the importance of squad depth and team flexibility Tim Howard said:
"You see him (Jozy Altidore) go down, then Clint go down, Matty has to come off at half time. That's why you build a team; you hope that the next guy can come in. I thought Aron did fantastic, and Brooks defensively was rock-solid and to get his goal, I'm just proud of him.
One of the basic refinements in the game against Portugal will be for the midfield to gain and hold possession for longer periods of time. It's likely Michael Bradley will look at his game against Ghana and make his own adjustments to how he'll play against Portugal, how the rest of the chess pieces move is up to head coach Klinsmann.
04/30/2016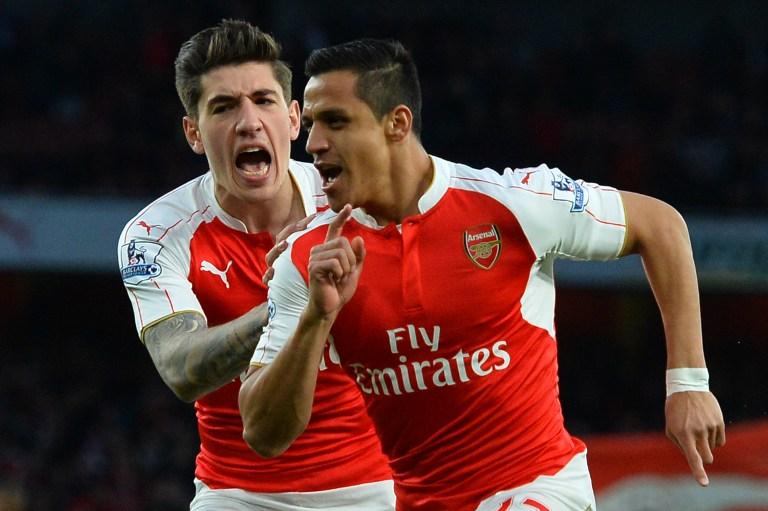 | | | | | | | |
| --- | --- | --- | --- | --- | --- | --- |
| | | | 6 | | | |
| | | | | | | |
| --- | --- | --- | --- | --- | --- | --- |
| | | | 3 | | | |
04/26/2016