Nothing is the way it's supposed to be. When we said that we were for sure going to the World Cup, CONCACAF brought us to a halt.
El Tri 'Kicks': Our Flag Always Comes First
06/14/2014
1.- Nothing was the way it was supposed to be. When we said that we were for sure going to the World Cup, CONCACAF brought us to a halt. When the Mexican National Team set out to get down from their high horse to get out of our football crisis, bad results continued to make things difficult. When a breath of fresh air filled our lungs after we defeated New Zealand, we realized that it was harder to score one goal against a serious team than nine against Rugby players. When 23 bags were already on the plane two had to be left behind. And while roster causalities stopped, variations kept coming in the way of final score lines. First with Bosnia and Herzegovina and then with Portugal, nothing was going as planned. Even against Cameroon the result perhaps isn't what it ought to have been, but even better because we come from a unfortunate place, and a World Cup debut like that returns a smile to our faces. Anything can happen tomorrow. The World knows our history. Even The Guardian categorizes us as the most boring team in the World Cup for always getting through the group stage but failing to perform when it matters. But even if everything goes to waste in the next weeks, this start will make it all worth it.
2.- For the players, the colors of the flag come first. Or their pride or their hunger to win. I don't care if they play for themselves as long as they do it like on Friday in Natal. It doesn't matter if they are wearing the red kit instead of the green one; if they keep up with this mentality nobody will question their efforts. The fan is the eternal benefactor of the on pitch efforts of the players. They receive without doing much in exchange. Today I choose to take part on this, more as a fan than a journalist. If they keep up the intensity there is no doubt they are going to succeeded. As long as players keep acting like faithful soldiers for their country, even if they keep chasing personal gains in the background, then I would be willing to join in the cause to defend our honor in Brazil. After all, the World Cup is about showing off what you are made of, the badge you wear over your heart, and the colors that run through your veins. Keep it up boys!
3.- It is hard for me to get inspired. Every compliment I write stings because it goes against what I have been criticizing. My impulse tells me to write in a reserved fashion, meticulously choose my words and get the right message out. But I won't do it. I won't because this is a great opportunity for me to show those who chastised me over my views, those people on Twitter who dug up previous publications and shoved them in my face calling me a hypocrite and a liar. This is a great opportunity for me to redeem myself and to say that when talking about the Mexican National Team, you do it with the hope that they will prove you wrong. If I criticize Oribe Peralta and he ends up scoring, it gives me joy even though it goes against what I wrote. If I always wanted to be right, I could talk about how Liga MX's Cruz Azul will never win a final, or that Atlas will never even reach the big game. When I write, I do it knowing that in one second all I stood for can crash down on me. My challenge to you, the reader, is to do this for yourself. You will learn more than you will lose. Staying in your comfort zone will get you nowhere.
4.- If this wasn't enough, I have the facts to back my arguments. When Oribe Peralta scored after Gio's rebounded shot, it still wasn't enough for me to give him the starting position. Oribe is out of form. He missed a huge opportunity earlier in the game. He was going to go out of the match with nothing to his name. But he made the most out of what was given to him, and scored a goal. For me the man of the match was Gio, a crack when he wants to and a ball hog on every other occasion. If he started to share the ball more, he would be in the soccer elite.
5.- Nothing is everything. Guillermo Ochoa was the natural protagonist of this game. Even before the ref blew the starting whistle, nobody had been talked about the most. He looked dominating in the first sixty-five minutes, but without much intervention. Ochoa wasn't needed honestly. The Cameroonian side didn't push him. When the ball actually bulged the net, half of the Cameroonian squad was offside. But, the script still had space for Ochoa. When Mexico started to fall into the struggle of every team that is only winning by one goal, Ochoa was there. It happened to Brazil as well, when the ref pretty much did their job for them. But here it was Ochoa who stole the spotlight, stretching to make a picture perfect save, and held on to the ball the whole way. It was his night to shine. And he did.
6.- It wasn't the best match for me to analyze. Guardado was the conductor. Giovani played his notes. Maza Rodríguez saved a dangerous cross. This last one impressed me more than the previous two. The first two know how to shine, even though they do it once in a while. But Maza always seems to under-perform when he donned the green shirt. Against Portugal, he was the one to blame for that late goal. But after this match, he earned my thumbs up. But not forever though. I believe that during this World Cup he will ad more fire tho the passionate writer inside of me that wants to dice him up. Against Cameroon, he was on form. The whole Mexican fan base hopes he can keep it up as well, but only time will tell.
7.- Cameroon didn't appear to be the "Untamable Lions" that they claimed to be. If you read some of my previous entries I talked about how stereotypes are dying. And the Cameroon side helped back this claim. The problem was that they couldn't score like other teams do, they just lacked the mental strength needed to finish their plays. With the physical strength and height advantage over the Mexican side, the world expected them to do more. They lacked precision in their touches, and vertigo in the point of attack. Of the nick name "Untamable Lions" they might have to lose the "un".
| | | | | | | |
| --- | --- | --- | --- | --- | --- | --- |
| | | | | | | |
04/30/2016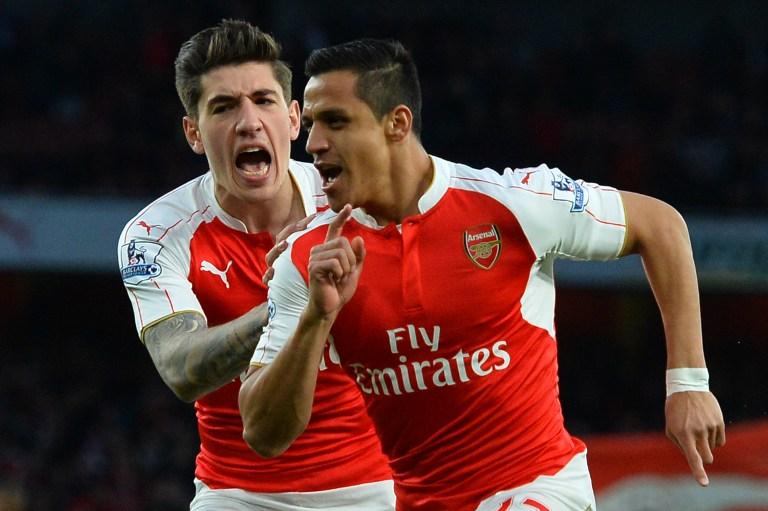 | | | | | | | |
| --- | --- | --- | --- | --- | --- | --- |
| | | | 6 | | | |
| | | | | | | |
| --- | --- | --- | --- | --- | --- | --- |
| | | | 3 | | | |
04/26/2016