What all 32 nations displayed during the group stage of the World Cup.
El Tri 'Kicks': Post mortem of the 32 World Cup teams
06/28/2014
group a
-Brazil: Their most important player hasn't been Neymar, but the ref. They should have made the next round with only five points. Winning against Croatia came as a nicely wrapped welcome gift for the hosts, they shined against Cameroon because the Africans were already aching to leave Brazil, and they tied with Mexico in a game they could've lost. I've already said it. This year there won't be a Maracanazo for the simple reason that this team won't make it to Rio.
-Mexico: We still don't know what came first, the egg or the chicken. What is clear to us is that first came "El Piojo", then the 'cojones' and finally discipline, technique and sacrifice. History can be made.
-Croatia: Suker and Kovac are equally graceful. The problem is that the one who won it all speaks with humility while the other one arranges his style to try to be like Cristiano. Modric can score on better goalkeepers than Ochoa, but at least that didn't apply in the World Cup.
-Cameroon: Their highlight was Samuel Eto'o crying with a fan . From there on out, well lets just say that they would've been better staying at home.
Group B
-Netherlands: When it was all said and done, it ended up worse for us Mexicans. When we did the math once the drawings where done our money was that we'd be playing Spain in the round of sixteen. But no. We are facing Robben, Van Persie and an electric Netherlands. Arjen, in my opinion, can do more than Messi with Argentina. His teammates are better than those of Lionel. Their problem is called the Mexican National Team. I hope it ends there for them.
-Chile: They showed Spain and the world what they are made of. Many times I have said that Brazil is not going to win the World Cup, but the bad news today goes to the Chilean side because they wont be the ones to knock them out. Long live Chile, but in this World Cup, they wont get past the round of sixteen.
-Spain: Out with the old and in with the new. The Tiki-taka got old, fast. Some time ago a friend told me that even too much rib eye would make you hate it and Spain has proved him right. The players play, or at least played, like nobody else. But after a while, we knew their game by heart and maybe that's what lead to their demise. If the fan and the journalist both assumed this fact then so did their opponents. They figured out how to beat the system and left Vicente del Bosque so confused that he even attempted to run away in Chile's bus. That or he foreshadowed that his plane was going to get struck by lighting.
-Australia: They came, they saw… and they left. From Australia nothing more or nothing less was expected. They even left us with a good memory of the game they played against Netherlands in the first round. It was the game that Netherlands had the most trouble in. Australia is a team that must open the book of consolation and smile at the fact that they were the best opponent of the guys in orange. The deeper Van Gaal and his team go in the competition, the better the Aussies will feel about themselves.
Group C
-Colombia: If it weren't for Miguel Herrera, it would have to be Peckerman. What Colombia did is something to rejoice about. We should've seen it coming. Alarms started going off when Falcao got injured, but coaches and players alike have rallied among themselves to lead the charge in this World Cup. James Rodriguez assumed the leadership role in the team, it was either that or let all the blame fall on Falcao's absence. This team spreads out through two generations. The one that is, and the one that should've been Valderrama's in 1994, when death threats paralyzed the charming group of latino players.
-Greece: so exciting in mythology but boring in soccer. If I could I would erase Greece from the round of sixteen. The only thing they are good for is giving me hope that if Mexico beats Netherlands, they pretty much have a foot in the semifinals. I'm sorry but if Greece finds a way to beat Costa Rica, I don't see how they can beat Mexico.
-Ivory Coast: I can't stop feeling bad for African teams. Always powerful and always distracted by off-field issues. When they are not players threatening to go on strike, its lack of discipline on the pitch, fights in the training grounds, childish mistakes or the hiring of managers that seem to go on safari more than coach the team. Africa deserves some joy, but they have denied themselves this once again.
-Japan: The Blue Samurai are still World Champions in the anime "Captain Tsubasa road to 2002". It is not the only good thing they have in soccer, they have an amazing fan base which we could only dream of having. You know, to help the clean up crew with dealing with all the trash. One day their discipline will be enough for them to make it in the big stage, but they still have a long way to go.
Group D
-Costa Rica: I find it near impossible to not associate with a team that has unified their people, and given them satisfaction. Those small countries that elude your sight on the map also deserve the joy of dominating their group. Today the joy of being from Costa Rica goes beyond the territorial extent of their country. And they know that there is still more to come. My prediction is that they beat Greece. And then loose against Mexico. Pura vida, Costa Rica.
-Uruguay: Luis Suarez made a mistake. I'm just stating the obvious. What I'm saying is that he could've at least waited to satisfy his hunger when there was nothing on the line. It's like Twilight, the protagonist doesn't convert his girlfriend into a vampire until all the conditions are known. Here Suarez got ahead of himself. It wouldn't have hurt him to get suspended knowing that Uruguay was minutes away from getting eliminated, but he did it when they were still alive, with great expectations to what he could contribute to the team. His biter instinct has left the Charrúas without bite, a team that has the capacity to overcome adversity, but I doubt they can overcome a childish mistake like this one.
-Italy: My heart pours out to Prandelli. I don't dare condemn his actions for trying to teach his players that there is life outside of parking the bus. His story reminded me about the movie "Hooligans", where an American is exposed to the heated underworld of the English supporter gangs. The difference is that in the movie Elijah Wood becomes a master of street fighting, while in Brazil, the Azzurri did everything in its power to avoid being humiliated, again. In the end, Prandelli must learn how to respect different styles of play and unify them as one.
-England: Sometimes I think that they regret having invented soccer. Their pride is quickly running dry. The most spectacular thing they have done in sports in recent years, is throwing off a dummy of the Queen off a helicopter in the Olympic Games. From there on out, at least on the pitch, they are pretty much lost. They should consider playing as the United Kingdom, adding Bale to their ranks can't hurt, and they can change the 'God Save the Queen' to 'God Save the Team'. They need to do something, anything, in order for them to shine again.
-France: They can't trick me. Showcsing their strenghth and qualifying first in a group where any other team that has won a World Cup would. I want to see how Benzema reacts to bigger rivals. Agaisnt Nigeria, they can extend their period of grace. If this World Cup has amounted to something, is handing teams with experience and World Cup's in their trophy rooms safe passage to the sixth game. Nigeria, like any other African team in this tournament, won't be a worthy rival. The real World Cup for France begins in the sixth game. I feel that then, we will see what they are made of.
-Switzerland: Lets save us some time and dismiss them as the black horse of this World Cup. With all the talk, I will have to say that I expected more from them. Blatter is their banner man. If he is already taking all the money to Zurich, lets at least not give him the World Cup. One recommendation: if they keep on advancing, test half the team for PED's. We'll see what Blatter has to say when they do that to his team.
-Ecuador: It's been a while since Ecuador has held a special place in my heart. Like it or not, the Club America fan will always remember the great Alex Aguinaga playing in Mexico so many years ago. Since then, I have been a convert to Ecuadorian football. On top of that, I can't forget that Mexico spoiled their Copa America either. It's impossible not to like a country whose league has a Barcelona, even if it is from Guayaquil. There is a plethora of reasons to like them, but there are also many more reasons to want them eliminated. The ugly ducking of the CONMEBOL.
-Honduras: LOL. There is no point in making them feel any worse.
group f:
-Argentina: Messi is going to tire himself sooner or later. It catches the eye that from all the noteworthy players of Barcelona he is the only one who is still performing at the level he has us accustomed to. The Spanish are already home. But Messi can't keep up this astounding level of play much longer, especially when he's had to single handedly save Argentina's first three games. Just like it's going to happen to France, the real World Cup begins in the sixth game for them. And let me remind you that Messi is only human.
-Nigeria: In this group whoever was going to come in second, was going to bring the third game down to the last minute. Their biggest achievement lies in the fact that none of their players fought each other, tried to fight the trainer, or managed to get themselves expelled from the training grounds before the third game. Kudos.
-Bosnia: I'm sticking with Edin Dzeko in a country that enjoyed their World Cup experience like none other. It was a short trip, but their players know that it was worthwhile. If this game still has a romantic aspect to it, much of it went through the cleats of the Bosnians. I call for more Bosnia and Herzegovinas in the World Cup.
-Iran: They deserved more than what they got. Not by far, but at least they should get that point against Argentina back. For us its exciting to see their religious devotion on the pitch. I just want to say that people as devoted as them, to any cause, right or wrong, are the type of teams I want to see in this World Cup. Someday they will have their moment of glory. Agaist Argentina, they came as close as anyone. Messi, with his one-of-a kind skill, took from them what they had earned.
Group G
-Germany: Europe is resting its hopes and aspirations on the Germans. Since the beginning of time betting on the German's has always payed-off more than betting on the Dutch. Few remember that Germany has lost more finals than Netherlands. The difference lies in the fact that they have already been World Champions, while the Dutch seem to come up empty handed every time. They have a young and competitive squad. Stepped on the gas when they needed to. Dove into unnecessary trouble against Ghana, anda against the USA let everyone know who's in charge. Needless to say, the Germans can win it all.
-USA: They are enjoying their time at the World Cup. Both the players and their fans. I accept the fact that I have mixed emotions. I like to see them compete because it is what this country needs to propel soccer and the MLS into the spotlight. Klinsmann is making this World Cup run possible, even if this meant leaving Landon Donovan to watch the game in an ESPN studio.
-Portugal: Cristiano can't do it by himself. He beat Messi for the Balon d'Or, but did it months before the World Cup, and as it turns out the World Cup will judge you better than any individual accomplishments. It is here where Ronaldo dies alone, just the way he likes it. His teammates don't respond like they do in Real Madrid. His country is too small. The county that can strive for something and speaks Portuguese is Brazil. Today, being Cristiano Ronaldo isn't easy. Maybe this experience will teach him that the World Cup goes beyond muscles, gel and personal talent.
-Ghana: Sorry, but I am really disappointed with this team. First of all they lost the third game before it even began. Second, they went fro being an exciting team against Germany to expelling two of their best players for having hit members of the board. I am starting to think that the African Cup must be a very exciting tournament to cover. Surviving in the African soccer world, is not a joking manner.
group h:
-Belgium: Three out of three. Qualifying to the next round following the textbook guidelines. For my taste, favorites against the United States, even though they are two teams that hold discipline over inspiration. I would like to see them make it to the next round, make history, but I already gave my dark horse ticket to Colombia.
-Algeria: Welcome Algeria to the World Cup's best sixteen teams. They deserve it because they didn't fall for the same scandals as the other African teams. They were humble, show companionship and they have made history. Unfortunately their Cinderella story ends there fore me, I didn't even think they would make it this far. What is true is that they gave Putin and the Russians something to think about before hosting their World Cup.
-Russia: Speaking of which, back home go the Russians to a disappointed nation. The failure is decisive. Belgium would've been an expected result, but loosing against Algeria is something that is going to be hard to swallow. In their home, with their people in the stands, with everything on the line, they must at least reach the quarterfinals. Today, that seems close to impossible.
-South Korea: Same as Japan, but worse, because here not even anime will lift their spirits.
04/30/2016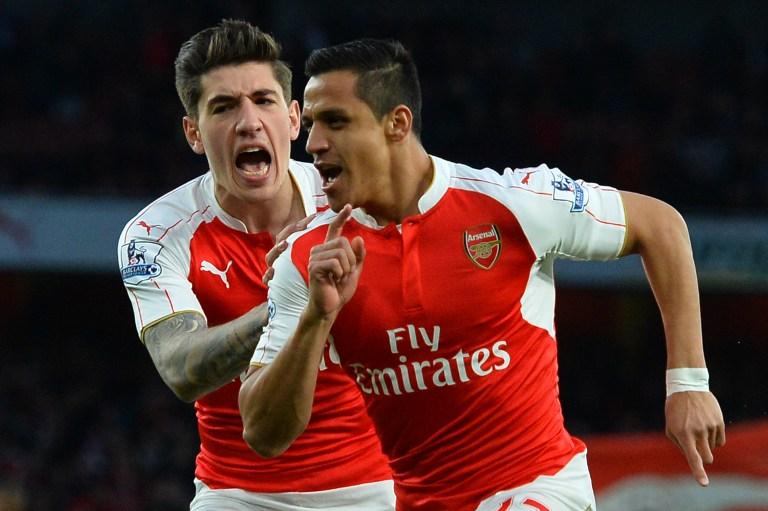 | | | | | | | |
| --- | --- | --- | --- | --- | --- | --- |
| | | | 6 | | | |
| | | | | | | |
| --- | --- | --- | --- | --- | --- | --- |
| | | | 3 | | | |
04/26/2016