Herrera might not be the best manager out there, but he is certainly deserving of your vote of confidence.
El Tri 'Kicks': Herrera Reflecting On Mexico's challenges 
06/09/2014
1.- Herrera might not be the best manager out there, but he is certainly deserving of your vote of confidence. In all honesty, he will probably underachieve during this World Cup but then again, he will also be doing a lot better than others. Herrera is not perfect but he is authentic. Let's compare his style with that of Javier "El Vasco" Aguirre who lead the charge in the previous World Cup for the Mexican national team.
They are certainly alike but different at the same time: Herrera doesn't have a filter and doesn't see the need to hide his strategies. Aguirre can be charming when he wants, foul spoken when it counts, and an asshole if he so chooses. Herrera is simply Herrera. He believes every word that comes out of his mouth, he acts according to impulse, even if this means defending his little princess from the media's criticism or his own team against the dirty play of the Bosnians. He is as clear as water and will not come out of his Brazilian venture with his tail between his legs. Being cocky when he is winning and salty when he looses is just a part of him. In the end, I am happy we are well aware of the type of manager we have.
2.- When a team is functioning as one, their fans become hopeful; hopeful to see the same chemistry that is being put to work in the training grounds employed on the pitch. Herrera rebuilt the threads that were meant to hold together a team that really wasn't one. Today, smiles are everywhere. Chicharito gets to play as goalkeeper and enjoys watching Ochoa's attempt at forward. Marco Fabían and Giovani Dos Santos laugh while they battle for the ball. Key players that have grown around Herrera and are enjoying the sport they love. The mental factor is not enough to carry this team through to the final, but something's something.
3.- Giovani is distressing. If on the above paragraph I praised his friendship with Marco Fabían, now my critique is that he is the only one that doesn't speak with the media. Gio looked after the fans. Smiled for eighty thousand selfies. Throws in some jokes. And as if all this excused him from his duties as a player, went on to insult the media gathered around the training grounds by completely ignoring them. It is not his first time either. Gio is unaware that his real enemy is his prolonging scoring drought, not the media who so kindly built an image of the "Mexican Ronaldinho" around him. I don't know if it's because I'm mad or because he is no longer dressed as a blaugrana, but he has given me the image that he's trying to hide. He has lost his charm since his set of teeth improved as opposed to not. He's left something very clear to me, there is only one Ronaldinho. On the pitch and in the aspect of the mouth.
4.- Brazil is not Brazil. It is not the place we see on television with all the carnival festivities. There is much less partying than one might think. Few people walk around with their soccer jersey, not just the national team's, but even the Santos jersey in Santos is hard to find. The city hosting el Tri is middle-low. More on the lower side. There is a certain kindness to the people, and the curiosity to take a picture with the Mexican national team is rapidly spreading, especially with the bus, that's parked in front of the Hotel Parque Balneario (if you are one of the interested few and was itching to know). From there on out, there's nothing much that catches the eye. Disclaimer: the fact that I'm saying the truth doesn't mean I'm not greatly enjoying my time here. It is a World Cup and like many others around the world, I am counting down the seconds for its arrival. Even if that means throwing myself into the infernal traffic and strikes that the city of Sao Paulo has to offer. By the way, it feels great to complain about a metropolis that is not my beloved Mexico City.
5.- Us Mexicans have a weird fascination for fat-rich food. As soon as I stepped out into the Brazilian streets and saw deep fried food in every stores window, my stomach started rumbling. Just the fact that I had recently had breakfast stopped me from giving in, but that doesn't mean one can forget the street's gastronomical prowess. It was as if I was thrust in the middle of the very deep fryer where all these delicacies where made. Oddly enough they weren't quesadillas or tacos but actually cakes and the local's choice "salgados" that were being thrown into the greasy fryers. With a wonton of fat like me, it is hard to say no to something as exquisite as this.
6.- Divine justice will come in play for Guillermo Ochoa. They sat him during the first and deprived him of the second. The third is for Corona. Jesús lead the charge through pretty much the whole process. Moisés was the guest of honor, and Ochoa the third man. But as we have seen happen in his time at el Tri, Herrera changed his mind. In a matter of months, Ochoa has achieved what in three years he failed to accomplish. My bet is that he is going to start. Not that he deserves it after all the hard work that Corona has put in, but if anybody deserves luck and impulse it is him, even though my heart tells me that Corona should start.
04/30/2016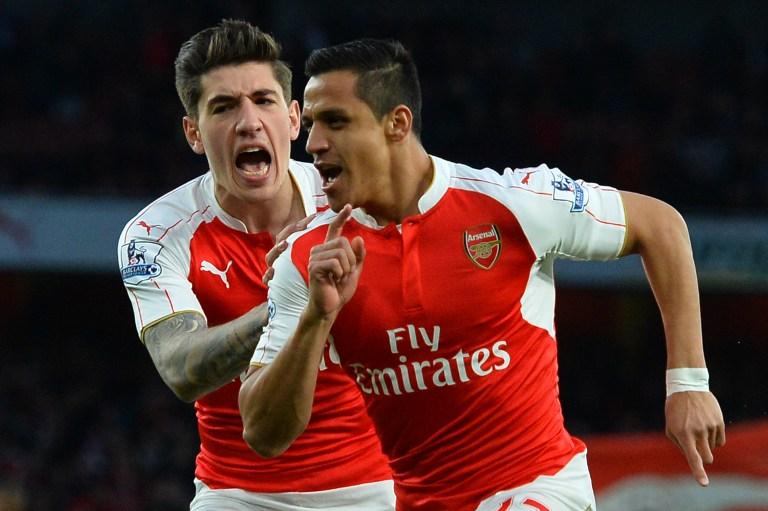 | | | | | | | |
| --- | --- | --- | --- | --- | --- | --- |
| | | | 6 | | | |
| | | | | | | |
| --- | --- | --- | --- | --- | --- | --- |
| | | | 3 | | | |
04/26/2016