With the Mexican World Cup roster finally shaping up, it is only natural that we take the time break it down. Just for kicks.
Mexico XI: Breaking Down the Starting Eleven
06/06/2014
With the Mexican World Cup roster finally shaping up, it is only natural that we take the time, just for kicks, to break it down.
1.- Jesús Corona: His time has finally come show what he is made of in a World Cup, in one way or another. If this Dr. Banner character allows himself to transform into the Hulk, maybe his scapegoat cousin Carlos might make a new appearance. But regardless of who comes out on the pitch, my gut tells me that it's going to be a show.
2.- Rafa Márquez: When I saw the feeble hot wheels that el Tri is posing to be for in this edition of the World Cup, my mind turned to Rafa. He certainly earned his spot, but I feel he would be better in the midfield. Making him a starter, Herrera pretty much set in stone the fact that we are giving a goal away solely on his lack of speed.
3.- Maza Rodríguez: Living proof that in Mexico, you can overcome anything. René Bejarano, with his money laundering scandal and Rodríguez flicking of the crown, only attest the fact that in this country, you are always going to have a second chance… and a third, and a fourth.
4.- Moreno: He has been a slow learner. Early in his national team appearances I thought that he had the talent to replace Márquez but he has befallen to needing him as a partner. While certainly earning his spot in the starting eleven, I am excited to see if his World Cup performance will catapult him across the pond into a big name team.
5.- Aguilar: An incumbent in Herrera's eyes. El Piojo knows how to get the best out of him. While not being the star player some of us would want him to be, he always gets the job done.
6.- Miguel Layún: He isn't the guy to blame anymore. On the contrary, he has been contributing to the team both on and off the pitch. His outgoing fashion has made him develop chemistry with the fans, even in the worst of times. Layún is the charismatic face of a team that lacks personality.
"This is how we woke up over here!!, great view from the room out to Gillette stadium!! Great day to all!!"
7.- Gallito: Props to Herrera for not going on a limb and getting any players that nobody has ever heard of. Vázquez is not as useless as you might think, in fact; he is actually a very adroit player that has been incrusted into the midfield. He is hungry for the ball and creates the goal scoring opportunities that other players fail to do.
8.- Herrera: Plays like a "crack", at least when it counts. He has flashes of brilliance that put him above any other on the pitch but he's still missing consistency. He's at least been showing off his talent in the friendly matches before Brazil. Him, like Angel Di Maria, both look like noodles running around the field.
9.- Guardado: With him, I am starting to think that "El Principito" isn't only his nickname anymore. It is brought up so often that it has become customary, just like Antoine de Saint-Exupéry's story. The main difference is that while you are still drawn in by the wonders in the pages of one, the other is still the same talented prospect since 2006.
10.- Oribe: A real television star. He reached the peak of his career at the right time. He hung the gold medal around his neck, became a leader inside and outside of the locker room for Santos but has undeniably begun his decline. In Brazil, he must demonstrate that his level of genius was consistent with his talent or that it was simply one of those sparks of brilliance that we saw so many times in players like Kikín Fonseca.
11.- Gio: With him on the pitch, it is seemingly impossible to encourage other players to go 100%. If a single goal a year is sufficient to make you a starter in the World Cup, you can't really ask a godínez to work for eight hours a day on minimum wage.
04/30/2016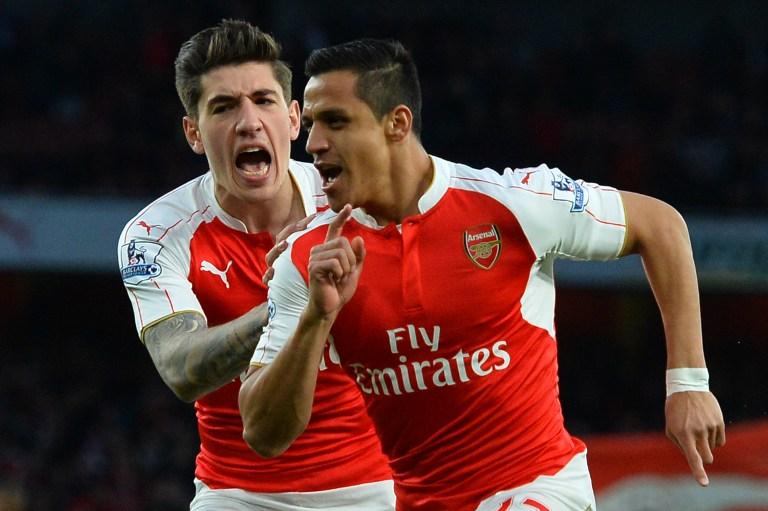 | | | | | | | |
| --- | --- | --- | --- | --- | --- | --- |
| | | | 6 | | | |
| | | | | | | |
| --- | --- | --- | --- | --- | --- | --- |
| | | | 3 | | | |
04/26/2016