Just as one door closes and another one opens. Individually, we might abhor change but there's no use in denying that it is a time of significant transition for the United States Men's National Team.
5 things we learned: USA vs Czech Republic
09/03/2014
"For us, it's a new beginning after the World Cup in Brazil," US Coach Jurgen Klinsmann said at a press conference in Prague on Tuesday. "The end in mind is Russia 2018. For us, this starts now."
Just as one door closes and another one opens. Individually, we might abhor change but there's no use in denying that it is a time of significant transition for the United States Men's National Team. "When you start a new cycle, you want to see as many new players, young players, breaking into the cycle as possible," Klinsmann said in remarks to the USSF's website.
Friendlies--especially so early in the cycle-- aren't a referendum on a players actual ability but how that person can fit within the system. Now's the time to experiment for Klinsmann to have players with more defined roles as the team gets closer to qualification.
With that in mind, here are five things we learned today:
American strikers weren't Good, but good enough
Today's match was, "an especially good opportunity for us to look at the younger players based in Europe, which we don't get to do very often because of their schedules," Klinsmann said. "We can't bring them into the January camp where we get to work with a lot of the up-and-coming talent, so for players like Joe Gyau, Emerson Hyndman, Rubio Rubin and Bobby Wood, it's a great chance for them to experience our environment."
Gyau, of Silver Springs, Maryland, wasn't gun-shy either uncorking the USA's first shot on goal from twenty yards out forcing a save from Peter Cech. Using a three-man strike corps, Gyau and Julian Green pressing forced the Czech Republic into rushing their passes. Jozy Altidore dropped a bit deeper using his strength to hold up the ball almost in a deep-lying playmaker role which would have been more productive had he seen the ball more often.
That's not to say that the wingers were flawless--far from it. But they still took advantage of what the Czech's gave them and kept the opponent's full-backs from springing forward.
The midfield lacking COHESION
Despite the goal, the midfield trio of Mix Diskerud, Alexander Bedoya, and Joe Corona was an island of misshapen parts. During build-up they could't seem to get out of each other's way. They lacked clear roles (e.g. Diskerud freelanced, very active switching channels), but because no one hung back, the the Yanks were heavily susceptible to the counter and were very nearly punished for it on a few occasions.
Guzan Golden, Rimando Ready
Tim Howard had a dominant World Cup run but few pundits were panicked when he announced his national team sabbatical. Why? As good as Howard is, it was widely regarded that Brad Guzan was perhaps the best No.2 goalkeeper in this year's World Cup. The former Chivas USA player looked sharp today, making some great saves and kept a back-line with little experience playing together on the same page.
Not to take anything away form Nick Rimando who is deserving Man of the Match honors somehow preserving the clean sheet despite enduring an lurid second half onslaught.
Each player has the capacity to keep the United States in games ...
...Which is good because the defense left them out to dry
It's the defense that tends to suffer most when you field a team that has only two training sessions. There were clumsy clearances, missing players runs and not stopping the Czech build-up. The Czech's had little problems moving the ball and it came down to miscues and goal-keeper heroics to keep the Czechs off the board.
As Guzan said to the USSF website "It's always tricky. The biggest part -- and something you have to weigh up -- is the fact that we're only together for a day and a half, two days before we play the game. There isn't much time to get to know guys. That's why you lean on guys who have been around for a few years, guys who have played in big games."
As is so often the case in soccer, the scoreline was not indicative of the play on the field.
Progress marches on
Klinsmann is about always looking forward, never looking back. In that vein, three players-- Garza, Hyndman, and Gyau earned their first USMNT caps.
Klinnsman has been relishing the opportunity to introduce young blood to the team. "Show us what you have. Show us your talent and be confident and go for your next level," Klinsmann cajoled his played through the press. "This is what comes up now in the next couple of games, it's about young players coming in and hopefully doing well."
The early returns were positive. With only two training sessions ahead of this match, a lack of cohesion was expected. Instead the attack generated five shots--four on target--in the first half with 86% passing accuracy. Still there wasn't much in terms of build-up and the second half--complete with wholesale substitutions and with the Czech Republic attacking with a renewed vigor
04/30/2016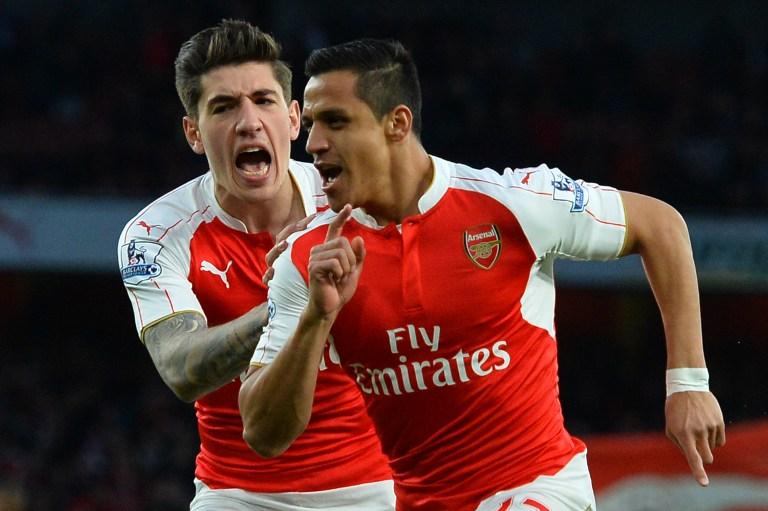 | | | | | | | |
| --- | --- | --- | --- | --- | --- | --- |
| | | | 6 | | | |
| | | | | | | |
| --- | --- | --- | --- | --- | --- | --- |
| | | | 3 | | | |
04/26/2016