For the neutral, the best thing about a World Cup is watching the best players in the World swap their club jerseys for their national colors.
The Deprived XI, Stars that will miss the World Cup due to Injury
05/30/2014
For the neutral, the best thing about a World Cup is watching the best players in the World swap their club jerseys for their national colors. Being a super-star at club level gets you into the history books, winning a World Cup makes you an immortal legend. Every four years, the world holds its breath through the final club season, national team training camps and pre-world cup friendlies, hoping the planet's best players stay healthy all the way through.
And every four years, the excitement of a World Cup is diminished just a bit as we shed a tear for these super athletes who fall in battle just before the greatest sporting showcase. The viewer is deprived of these top class stars while the individual is shattered, cursing his luck that injury will keep him from every soccer player's ultimate dream.
The argument will be about which of these injured players should make the "not starting" starting XI. This is based on players who would not only help their country the most over other injured players in their position, but also how well they are known across the world. For this reason the best formation turns out to be a 4-2-3-1.
As of May 29, here is the starting XI of players whose absences are a huge blow to our viewing pleasure and their nations' chances.
Forward- Christian Benteke (Belgium)
For the first time since the late 80's and early 90's, Belgium is breeding a new golden generation. Consensus among the pundits is that this World Cup may be too early for Marc Wilmots' side, but with burley striker lining up alongside Romelu Lukaku, anything could happen. Bentenke ruptured his left achilles tendon on April 3rd during a training session with his club side Aston Villa and will be out for up to eight months. Despite missing the final months of the season, the 23-year-old still finished as the Villians' top scorer with 10 goals in 26 Premier League games, while contributing two goals and an assist for Belgium in seven World Cup qualifiers. His pace and power combined with a delicate touch means we should all be mourning the loss of what could have been one of the best young players of the 2014 World Cup.
** Before you ask, "What about Colombia's Falcao?" Note that this list contains players that have officially been ruled out of the World Cup by their countries. Although it does not look good, the Colombian Federation has yet to announce that he will not accompany Los Cafeteros to Brazil.

Midfield/Forward- Theo Walcott (England)
While perhaps not "top class," the Anglo world loves to watch the Arsenal man. Often lauding and loathing him in the same breath, the truth is Walcott added an extra dimension that the Three Lions will sorely miss. Able to play down the middle or on the flank, his pace is something Italy, Uruguay and Costa Rica no longer have to worry about. Love him or hate him, he is a live wire who would have helped stretch the game for England. Despite his earlier inconsistency, Walcott was always capable of the spectacular (a bit of a reach back to his 2008 hat-trick against Croatia) and was starting to become a regular on the scoresheet for Arsenal. The 25-year-old hit 27 goals in all competitions over the last two seasons for the Gunnars before tearing his ACL in the Third Round FA Cup derby with Tottenham.
Center Midfielder- Raphael Van Der Vaart (Holland)
A stalwart of the Dutch team since 2001 and a member of the side that finished runners-up in South Africa, Van Der Vaart was gearing up for his third World Cup until just yesterday when he strained his right calf muscle in training. With 109 caps to his name, the former Real Madrid and Tottenham man will leave a whole not just in terms of experience, but also creativity in the center of the Oranje midfield. Van Der Vaart captained Hamburg to safety in the Bundesliga this season, creating six goals in the process. That's more assists than any Dutch player had across Europe's top five leagues this season. As we have seen in recent tournaments, the Dutch can either be scintillating or extremely disappointing. Van Der Vaart's exclusion means young Georginio Wijnaldum has a chance to make his mark. The 23-year-old PSV midfielder has some mighty boots to fill.
Center Midfielder- Matias Fernandez (Chile)
Fiorentina's attacking midfielder was supposed to be the metronome upon which Chile were going to memorize the 2010 World Cup winners and finalists. Suffering with an ankle injury since March and, despite trying to work through the pain, doctors confirmed last week that immediate surgery was the only solution. With three goals in 23 appearances for Fiorentina, his absence could become even more of a conundrum if Arturo Vidal is unable to win his race to be fit from right-knee surgery, thus depriving Jorge Sampaoli of two of his most important players.
Holding Midfielder- Kevin Strootman (Holland)
Louis Van Gaal and those clad in orange have been mourning Strootman's absence since early March after Roma's box-to-box midfielder tore his ACL in a Seria A encounter with Napoli. Known for his tough tackling and good vision, Strootman wouldn't have just been a shield in front of the back four, but would have added an extra dimension to Holland's attack with his ability to create from a deep-lying position. The absence of Strootman and Van Der Vaart will be a relief for the Spaniards, as long as the Dutch don't apply the same Karate Kid tactics they used in the final four years ago.
Holding Midfielder- Ilkay Gundogan (germany)
We saw what happened to Borussia Dortmund without Gündogan in their line-up this season. His chronic back problem kept him out for the majority of the season and even though he is feeling better, the medical staff has advised him that missing the tournament is the only way to ensure the injury does not reoccur. It's a huge loss for Germany as Gündohan's tireless work and distribution allowed Bastian Schweinsteiger to concentrate his efforts further up the pitch while Mesut Özil had the freedom to roam. Germany have depth in the defensive midfield position, but even so, the 23-year-old's absence is going to be sorely felt among the ranks of Die Mannschaft.
Right-back- Kyle Walker (England)
Up until the bitter end, there were still rumblings in the British media that Roy Hodgson might give Walker a spot on the plane to Brazil despite the fact that the 23-year-old had not played for Tottenham since March 13 due to a pelvic injury. This leaves Leighton Baines, Glen Johnson, and a very young (18) and inexperienced (1 cap) Luke Shaw as the only true modern wing-backs on the roster. While Shaw had an incredible year and was named to the Professional Footballer's Association Team of the Year, most fans in the +44 area code would much rather see Walker come straight on as a more battle hardened replacement. If either Baines or Johnson go down, a more conservative Hodgson could bring on a less adventurous or more central minded defender meaning the Three Lions lose an attacking option out of the back.
Center-back- John Mensah (Ghana)
The man who captained Ghana to within a penalty kick of the 2010 World Cup semifinals will miss out on making his third consecutive appearance in the tournament after suffering an injury on March 22nd. The former Sunderland and Olympique Lyon defender had not played for the Black Stars for two years, but his solid performances for FC Nitra in the Slovakian Corgon Liga had Ghanian fans and media calling for his inclusion. While the majority of Ghana's attack and midfielders hail from some of Europe's top clubs, the back-line could have used Mensah's experience and assured presence as they try and keep the likes of Cristiano Ronaldo and Miroslav Klose from piercing the back of their net.
Center-back- Curtis Good (Australia)
Despite being just 21, Good was a big part of Ange Postecoglou's plans. Not only that, but Good represented the next wave of up-and-coming Australians as the old guard are in the twilight of their careers. After transferring to Newcastle in 2012, it was recommended that Good go on loan to Dundee United in order to improve his chances of stepping up from the U-20 to the full senior side. The move paid dividends as the former Melbourne Heart defender was called up to face Ecuador in a friendly on March 5th. What should have been a day to remember quickly turned sour as Good suffered a hip injury and missed the rest of the Scottish season. With his ability to play on the left as well as in the center, Postecoglou gave Good every chance by including him in the Socceroos' 30-man provisional squad. A flair-up of his hip-flexor last Friday meant that Postecoglou had to let him go on Tuesday. To add insult to injury, (literally) Good may need surgery, which will sideline him a further 8-12 weeks. Good is the fourth Socceroos defender to miss out through injury. Postecoglou now has only two defenders on his World Cup roster that play in premier divisions in Europe. With just Luke Wilkshire playing for Dynamo Moscow and Jason Davidson playing for Heracles Almelo in the "no defense" Eredivisie, Holland, Spain and Chile must be licking their chops.
Left-back- Bryan Oviedo (Costa Rica)
The Tico's biggest star came extremely close to recovering from a brutal injury. Despite showing great progress after breaking his leg in two places in January's 5th round FA Cup tie against Stevenage, recent X-rays showed that the bones had not fully healed. Everton and Costa Rica's doctors agreed to call time on his chances of reaching the World Cup. The 24-year-old's ability to play left-midfield as well as left-back means Jorge Luis Pinto will be missing one of, if not, the most vital pieces of his squad. With Costa Rica already the team picked to finish last in Group D, the task of shocking England, Italy and Uruguay just became that much more daunting.
Goalkeeper- Victor Valdez (Spain)
While Valdez is not Spain's number 1, he will be sorely missed in the Spanish camp. The tears in Valdez's eyes when he was carried off during the 3-0 victory over Celta Vigo on March 26, meant the Barcelona keeper knew he was going to miss this summer's main event. An ACL tear in his right knee and surgery mean Spain will be in Brazil without a proven winner, a leader, and a ready replacement should Iker Casillas go down injured or have another moment like he did in the Champions League final. While Spain is blessed to have other top class keepers in Pepe Reina and David de Gea, neither are of the same class as the 32-year-old.
HONORABLE MENTIONS:
Alvaro Saborio (Costa Rica) - Metatarsal injury. Are we sure he's not English?
Stuart Holden (USA)
Niko Kranjcar (Croatia)
Lars Bender (Germany)
Holger Badstuber (Germany)
ON THE BUBBLE- RACING TO BE FIT IN TIME:
Falcao (Colombia)
Jesus Navas (Spain)
Luis Suarez (Uruguay)
04/30/2016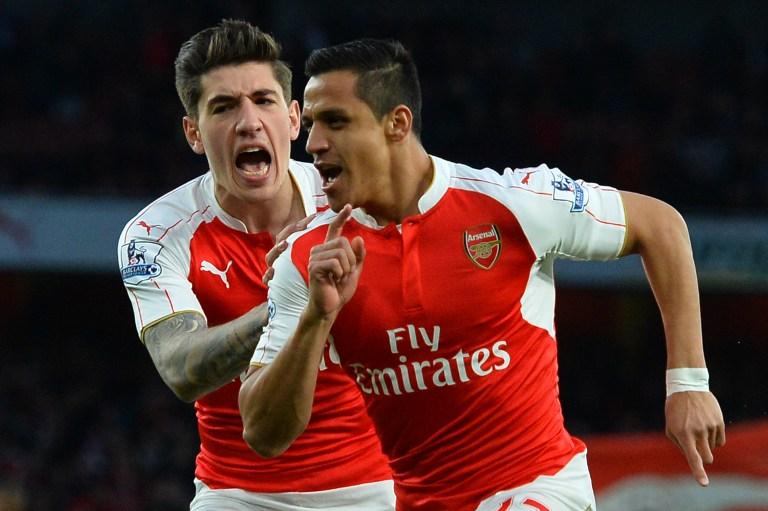 | | | | | | | |
| --- | --- | --- | --- | --- | --- | --- |
| | | | 6 | | | |
| | | | | | | |
| --- | --- | --- | --- | --- | --- | --- |
| | | | 3 | | | |
04/26/2016