The commentators cliché whenever a team scores within the first five minutes of a match is, "it's a dream start!" In the United States' case it was more than that, it was an improbable start.
USA heroic in victory, but it must change to avoid future defeat
06/16/2014
The commentators cliché whenever a team scores within the first five minutes of a match is, "it's a dream start!" In the United States' case it was more than that, it was an improbable start.
Clint Dempsey's goal after just 34 seconds (the sixth fastest goal in FIFA World Cup history) was a culmination of Klinsmann's work and the belief he instilled within this team.
Even beforehand, the general consensus was that the U.S. would use the first 20 minutes to sit back and soak up Ghanian pressure. Instead, the Rocket Popsicles took an innocuous throw-in and played three quick one touch passes from which Dempsey finished brilliantly after some world class footwork to get inside John Boye before firing past Adam Kwarasey in the Black Stars' goal.
Once the smoke settled, it looked like the battle lines were drawn. Kwado Asamoah and Christian Atsu looked to run at DaMarcus Beasley on the left side of the U.S. defense. This meant that Jermaine Jones, Michael Bradley or Kyle Beckerman would have to slide over in cover with Matt Besler sweeping up, should Beasley get beat.
While the Ghanians grew into the game, the U.S. was solid in clearing out crosses and putting Asamoah Gyan and Jordan Ayew into offside positions.
For the Stars and Stripes, the idea was to work the ball to Bradley and/or get it up to Jozy Altidore. This led to Altidore pulling up with what looks to be a serious left hamstring injury when he chased down a long ball.
The big worry then became, does the U.S. have an outlet, let alone a "plan B?" Even when he wasn't scoring, Altidore remained on the pitch because of his ability to hold up the ball, relieve pressure and bring others into the attack. With Eddie Johnson, Terrence Boyd, and (to a lesser extent in this very particular case) Landon Donovan left at home, there is no true target man on the U.S. roster.
Altidore's replacement, Aaron Johannsson, is a combination player known for his running off the ball, while Chris Wondolowski is a poacher.
Now the ball could no longer be played into Altidore's feet. Instead it had to be played into space for Johannsson to run onto.
Without that outlet, the Stars and Stripes struggled as Ghana had the lion's share of possession. The West Africans' continued to work the left side. While Beasley didn't let anyone in behind him, early crosses were coming in at an alarming rate.
Besler and Geoff Cameron did an excellent job of bossing their area, but more importantly, not letting the crosses get whipped into the "corridor of uncertainty." Behind them, but in front of Tim Howard.
There were still nervous moments for the U.S. as Ghana began to have success running at the middle of the defense. Besler did well to get out and deflect a shot by Atsu just before the half-hour mark while Gyan was given space to unleash a drive just two minutes later, forcing Howard into action.
Looking for its first opening day win since 2002 (3-2 versus Portugal), the U.S. still looked solid on the counter, but efforts to get forward were hampered by the fact that Sulley Muntari was keeping Michael Bradley at bay while Fabian Johnson was occupied by Ayew on the far side.
When Besler had to come off at halftime and the inexperienced John Brooks came in, the U.S. knew that it was going to have to batten down the hatches, and keep the ball when its defense was able to win it back.
The disappearance of Bradley and Dempsey's drifting out of the match (due to what could very well be a broken nose from that high boot in the first half), however, meant the U.S. could not string any passes together, or keep the ball for more than 20-30 seconds at a time. This allowed Ghana to come in wave after wave of attack without any respite for the defense.
It led to two early headers for Gyan. The Al Ain striker should have done better when he stole in between Cameron and Brooks, only to put his effort over the bar. Gyan did better moments later, forcing Howard into a sprawling save.
The Black Stars' continued to pump in early balls, but with the United States defense trying to keep its first clean sheet in an opening match since 1930, Muntari and company began to run at the back-line. No one in the U.S. midfield was stepping up to the runners allowing Ghana free shots from 25-30 yards out. Muntari came closest, whistling his pile-driver past the post.
From there on out, tactics were thrown out the window. A physically beaten and battered U.S. team had to make sure to step in front of every shot and every possible cross, opening up space for Ghana to create in the channels from where Ayew's 81st minute equalizer was fashioned.
Nevertheless, Jones and Beckerman defended heroically in and around the top of the box, while Cameron kept the back-line together.
Jones should also be credited for his discipline, not only in his defending, but also for not picking up his customary yellow card.
Graham Zusi came on for Alejandro Bedoya just before the equalizer. Playing wider and with a fresh set of legs, Bradley now had an outlet on the wing. At the same time, Johnson started getting forward late in the game. It was these three players who connected down the right on a rare foray forward that led to the corner kick from which John Brooks scored the first ever goal by a substitute for the U.S. in a World Cup and gave an entire nation, the revenge it was craving.
While substitutes often make coaches look like geniuses, questions still need to be asked of Jurgen Klinsmann.
Yes, the former World Cup Winner got his substitutions right, but without Altidore, how does he reshuffle his lineup for Portugal and Germany?
While scans won't be taken of Altidore's hamstring until tomorrow, the worst has to be expected. The U.S. can no longer play an outlet and holding game, but will need to be more dynamic in its combination play as it was in the first minute which led to the early goal.
Portugal was humiliated in Group G's other match as Germany strengthen its tag as tournament favorites with a commanding 4-0 win. The embarrassing loss left the Iberian nation without half of its brute force in the center of defence through Pepe's red card. The Portuguese will also be without their dangerous attacking wingback, Fábio Coentr?o, who suffered a muscle injury and had to be stretchered off against the Germans.
With this knowledge, does the U.S. go with Zusi on the wing to give Bradley another option? Does Mikkel Diskerud get a run out in midfield and who will partner Dempsey? A more dynamic Johannsson could work with "Duece" (provided the U.S. can maintain possession of the ball and Dempsey hasn't just been kicked in the head) to try and carve open Portugal's porous back-line, while Chris Wondolowski would require the full attention of Bruno Alves for the majority of the game.
After the way Beckerman made tackle after tackle and was smart and simple with his distribution, his place should be cemented for Sunday along with Jones. Especially considering that help will be needed with Cristiano Ronaldo, no matter how out of sorts he may seem.
Bradley will need to up his game, while the positions Ronaldo takes up will determine whether or not Johnson can get forward.
The other question that needs to be asked of Klinsmann is whether or not he pushed his players too hard in the pre-tournament camp. Sure the extra fitness allowed the U.S. to score the late winner and see out the game, but was it an over-extension of physical exertion that led to Altidore's hamstring strain and Besler's "tightness," while Bedoya and Cameron also looked to have suffered knocks?
It was a very historic win indeed for the U.S., but the fact remains that once Altidore went down and Bradley was out of sorts, "Plan B" was to just throw tactics out the window and revert to the characteristics which every U.S. team has, grit and determination.
Make no mistake about it, Portugal will not play the way it did against a far superior Germany. Against both teams, the U.S. must pressure higher and keep possession of the ball or else it will be a long 180 minutes and an even longer early flight home.
Therefore, its imperative that Klinsmann goes into a potential Round of 16 clinching clash with not just a "plan A" and "plan B," but a "plan C" as well.
04/30/2016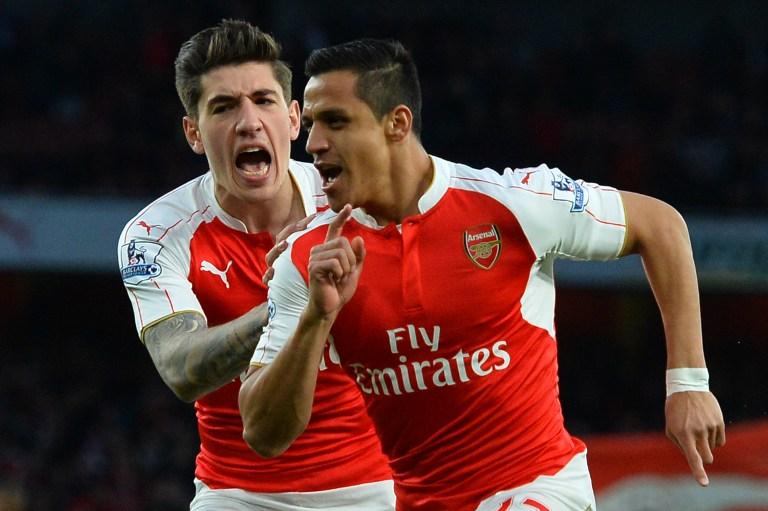 | | | | | | | |
| --- | --- | --- | --- | --- | --- | --- |
| | | | 6 | | | |
| | | | | | | |
| --- | --- | --- | --- | --- | --- | --- |
| | | | 3 | | | |
04/26/2016