Heading into its 22nd season, the Richmond Kickers will look to continue on last year's regular season success while looking for its first title since 2009.
USLPRO Preview: Richmond Kickers
03/25/2014
Heading into its 22nd season, the Richmond Kickers will look to continue on last year's regular season success while looking for its first title since 2009.
The Kickers finished last year's regular season in first place with just one loss and a 15-1-10 record that was just enough to beat out Orlando City by one point.
Even more impressive, Leigh Cowlishaw's side conceded just 24 goals in 26 games to claim the league's best defense. At the other end, Richmond scored 51 goals, a total that was only bested by the Harrisburg City Islanders (55) and Orlando City (54).
The club also took its MLS affiliate, DC United, to the brink in the third round of the US Open Cup, losing 4-2 on PKs after a 0-0 draw.
Things didn't go according to the script in the Semifinals, however, with beaten finalist Charlotte overturning an early 1-0 deficit to run out of Virginia's capital with a 2-1 win.
With its tradition and base, one of Richmond's strongest features is its ability to retain players. Luke Vercollone returns for his seventh season, while defenders Sascha Goerres (5 assists last year), Shane Johnson and Alax Lee will lineup alongside the experienced Yomby William. The 29-year-old from Cameroon has been with the club since 2009 and played in all 26 games last year. William is probably one of, if not the, most imposing center backs in all of the USLPRO.
With Cowlishaw a part of the Richmond Kickers since its inception in 1993 (seven years as a player and heading into his 14th year as manager), and a soccer pyramid firmly propped up by its academy and a strong nucleus of players on the pro team, there is a strong consensus that a tight knit soccer culture exists in Virginia's capital.
This is a culture built around tradition and winning. The Kickers have one US Open Cup, four regular season titles and three cups lifted after the playoffs.
The Kickers partnership with DC United has also had a major effect on the squad. Last year, six United players helped Richmond to the regular season Championship.
United loanees chipped in with nine goals and two assists while goalkeeper Andrew Dykstra won the 2013 USLPRO goalkeeper of the year award.
Conor Shanosky spent time with Richmond before seeing playing time with DC United and 17-year-old Jamaican Michael Seaton may very well spend some more time in Virginia this summer.
This season at least four more United players will be sent to Richmond on long term loans.
Meanwhile, Cowlishaw traveled to Florida with United to observe Ben Olsen's training camp and look at potential players to pluck out of the nation's capital.
For USLPRO players, Richmond is a desirable destination because they see the close relationship between the Kickers and United and feel that a strong showing may very well propel them into Major League Soccer.
In addition, the Kickers have snagged some of the top talent from around the USLPRO.
Shay Spitz joins from the Orange County Blues. Born in Hong Kong, but holding a U.S. Passport, the 26-year-old is very versatile.
Spitz carries with him a controlled aggression which at times last season helped the Blues shift into a higher gear.
Usually deployed as a fullback or outside midfielder, Spitz has a subtle touch and no hesitation running at players while in full flight.
Also joining him from Orange Country is George Davis IV. Now with his fourth USL Pro Club, the two time USLPRO ALL-League Second Team veteran knows how to break down defenses in this league with 14 goals and six assists over three seasons.
"Coming to Richmond, I feel like I fit into the system," Davis IV said in a phone interview. "They are asking me to play in between the lines within a possession oriented system which will allow me to do what I do best, which is break teams down. I won't just get good service, I will have opportunities to create some chances for my teammates as well."
Davis IV already feels at home off the field as well. " I've been welcomed by a lot of fans, just walking around town in my gear."
Another solid acquisition for the capital club is Samuel Asante. The 24-year-old enters his sophomore season after going to the finals last year with the Charlotte Eagles. The Ghanian will bring craft and guile to the midfield while looking for more offensive production after registering just one assist in his rookie season.
The Kickers have enjoyed a solid preseason, playing mostly college teams. A 2-1 win over Virginia Commonwealth University last week was followed by a closed door scrimmage against William & Mary.
Last Saturday, the club played the University of Virginia and made light work of last season's final four contestants. The Kickers won 3-0 with two of the goals coming from corner kicks.
Despite it still being preseason, Davis IV already feels comfortable with Richmond's style of play. "We are going to be a great possession team," Davis IV said in a phone interview. "Everyone knows their roles within the system and plays to it. Each player knows what's expected of them."
Richmond will most likely come out in a 4-3-3, but like most sophisticated teams in the modern era, they will not strictly adhere to one system, fluidly changing formation and tactics as the game demands.
The desire to have three players up top is to confuse defenses with a constant interchange of positions. A drop back into the Christmas tree formation (4-2-3-1) allows for two holding midfielders and three creative midfielders swapping spots as well while working off a target man.
Despite the desire to get forward, the emphasis on defense has been a big part of Richmond's preseason with Cowlishaw very proud of last season's achievement of allowing the least amount of goals in the league.
Richmond's defense will have to be on their toes as they start their season away to the Charleston Battery on Saturday.
Kicker's players will have a chance to impress MLS teams other than DC United as they take on the Chicago Fire Reserves at Toyota Park on May 18th. The club starts July by hosting Real Salt Lakes Reserves.
Before the RSL Reserves match, June will be a tough month for the club with three away games in three separate states in a seven day span. The Club will head to Pittsburgh on the 22nd before back to back games against Charleston and Wilmington on the 27th and 28th.
The one advantage that Richmond has over every other team in the USLPRO is that it has its own sleeper bus. A huge bus with plenty of amenities including beds, which will allow the players to stretch their legs.
This is a lot easier for players rather than trying to rest their head on a window or get out the kinks in their legs after a long ride.
The bus will not come in handy though as Richmond ends its season with three games on the road starting with a cross country flight to face the Orange County Blues and the LA Galaxy II in the space of three days before finishing the season at reigning champions Orlando City five days later.
Cowlishaw and his crew will hope to have their place in the post-season sown up by then or else it will be a battle to get into the playoffs. After all there is only one expectable outcome for Richmond in 2014. Win the USLPRO and banish the demons of last year.
04/30/2016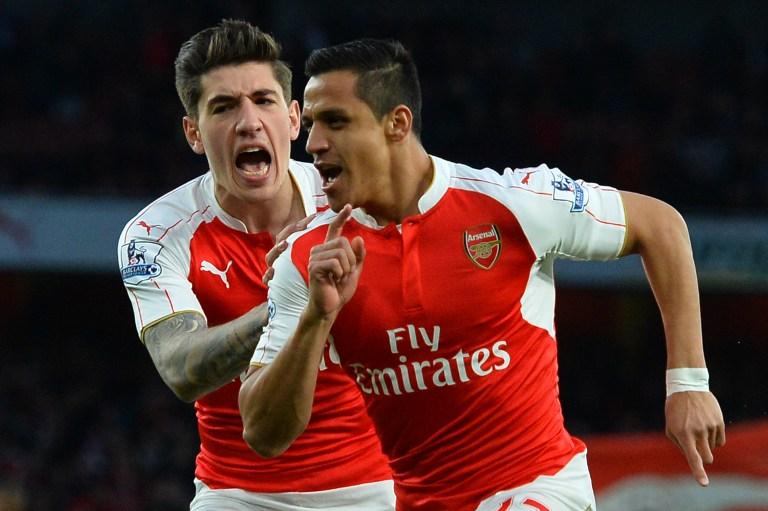 | | | | | | | |
| --- | --- | --- | --- | --- | --- | --- |
| | | | 6 | | | |
| | | | | | | |
| --- | --- | --- | --- | --- | --- | --- |
| | | | 3 | | | |
04/26/2016