One of the most gut-wrenching things to see in a World Cup year is to watch a player who is a shoo-in for the World's greatest sporting showcase get hurt and miss the event.
World Cup: The Dreaded Injury Curse
05/01/2014
One of the most gut-wrenching things to see in a World Cup year is to watch a player who is a shoo-in for the World's greatest sporting showcase get hurt and miss the event.
To know that the players have worked so hard to get to that moment, to be on the brink of achieving their ultimate dream, only to see it shattered by a bad tackle, an unfortunate hamstring tear, the dreaded metatarsal break, or a dropped bottle of aftershave.
The latest victim is England winger, Andros Townsend. After tearing ligaments in his left ankle, the 22-year-old's need for surgery ended all hope that the winger would be fit for Brazil.
England has always been cursed by pre-tournament injuries, and this year is no different. Theo Walcott did his knee in the FA Cup Third Round derby with Tottenham.
Townsend and Walcott were expected to compete for a starting berth on the right side of midfield while Walcott has often boasted and shown that he can also play down the middle.
The only classic winger left on England's roster is Aaron Lennon. The 27-year-old blows hot and cold and while his ability to get to the byline is praised, his final ball often lacks the necessary quality.
James Milner is an option on the wing, but he is certainly not going to beat anyone for pace.
The blows for England continued as Jay Rodriguez tore his ACL in Southampton's 4-1 loss to Manchester City on April 5th. Heading into this season the 24-year-old wasn't high on Roy Hodgson's depth chart of forwards, until he started to bang in the goals.
Rodriguez's performances for both club and country were excellent and although he may not have been a starter in Brazil, he would have been a great option off the bench.
Twenty five days have passed since his injury, and the inactive Rodriguez still leads Southampton's tally for the season with 15 goals.
The curse continues...
Over in South America, Colombia's high hopes for its new generation of stars took a huge hit when news from Monaco came out that Falcao tore his ACL against French amateur side Chasselay in a cup match. The rash challenge could have been avoided if Monaco had elected to give some minutes to its players on the periphery of the first team.
Los Cafeteros still have plenty of talent in the likes of James Rodriguez, Fredy Guarin and Jackson Martinez, but Falcao was the final piece of the puzzle. The goal scorer who would either take the plaudits himself, or open up the space for teammates as he drew multiple defenders towards him.
Before his injury, Colombia were feared, now they are just respected.
Even if Falcao does make it back in time for the World Cup, will we see the same Falcao that we saw before he was recklessly clattered into?
While England seems to be cursed (this has happened to them in one way or another before every World Cup) and Colombians are crossing their fingers, other countries have suffered the same fate in the past.
Former Chelsea star Michael Essien missed the 2010 World Cup because of a knee injury suffered during the Africa Cup of Nations. What was originally supposed to be a six week recovery dragged on as the Ghanian's knee continued to swell, forcing multiple surgeries and causing the midfield enforcer to miss Ghana's historic run to the quarter-finals where Ghana were just a penalty kick away from reaching the last four.
While missing out on the World Cup is an emotional blow for any soccer player, the most disheartening scenario has to be missing out on a World Cup staged in your own backyard.
Michael Ballack was set to captain the Germans in front of their home fans until his and the German Football Federation's plans were ruined by a tough challenge from Kevin-Prince Boateng in Chelsea's 1-0 FA Cup Final victory over Portsmouth.
A winners medal was no consolation as an MRI scan in Munich revealed ligament damage to his right ankle.
Ballack and company were looking to make amends for the 2-0 loss to Brazil in the 2002 final and the captain thought he had the perfect platform to lead his side to glory before it was all taken away with one sweeping tackle.
Perhaps the weirdest injury to ever keep a player from attending a World Cup happened to Spain's goalkeeper, Santiago Canizares.
Just 17 days before Spain's opening match at the 2002 World Cup, La Roja's projected number 1 dropped a bottle of aftershave. A shard of glass severed a tendon in his right foot, requiring immediate surgery. Canizares eventually recovered and played one match in the 2006 World Cup.
"How many times have we seen players race to come back from injury in time to feature for the World Cup, only to hobble around, hurting their team rather than helping the nation's cause?"
Wayne Rooney suffered the dreaded broken metatarsal injury exactly six week's before England's first match at the 2006 World Cup.
Despite making a return as a substitute in England's second match against Trinidad and Tobago, Rooney's contribution was minimal. Shrek was unable to be the force that has won him numerous accolades at club level and his World cup ended in controversy as he was red carded in the quarterfinals of England's 3-1 shootout loss to Portugal.
Rooney didn't find the back of the net in Germany and eight years later, he will head to Brazil without a World Cup goal to his name.
Four years earlier, it was David Beckham who suffered England's customary metatarsal injury.
A reckless challenge by Deportivo La Courña's Aldo Duscher in a Champions League quarter-final match left the then Manchester United number 7 in a hospital.
Beckham thought his chance of heading to the Far East was in tatters as he laid in a Manchester hospital with a break in his second metatarsal bone just 51 days before the start of the World Cup.
The captain made it back in time for England's opener, playing 63 minutes in a 1-1 draw against Sweden. In the next match, Beckham banished the demons of his sending off against Argentina four years earlier by smashing home the game's only goal from the penalty spot.
Despite his redemption, England barely sneaked into the knockout stages, eventually losing to champions Brazil 2-1 in the quarterfinals. Even though Beckham had finally and fully regained the respect from the English public, he would admit that he wasn't fully fit throughout the competition.
Beckham would not be so fortunate in 2010. While playing on loan for AC Milan from the Los Angeles Galaxy, the Englishman tore his Achilles Tendon on March 14. This time there was no chance of recovery for even an unfit Beckham to pull on the Three Lions jersey in what would have been his fourth World Cup.
In the end, nothing can be done to protect players ahead of the world's biggest sporting event. Long hard seasons and multiple competitions means every player rolls the dice each time he steps onto the field.
Players also know that if they go into challenges half heartedly, they are more likely to get hurt than an opponent who goes into a tackle at full throttle.
Nevertheless, every year the world goes into the World Cup mourning the loss of special players that fans had been waiting four years to set the tournament alight.
In England's case it seems to be multiple players, such is the curse of the Three Lions.
04/30/2016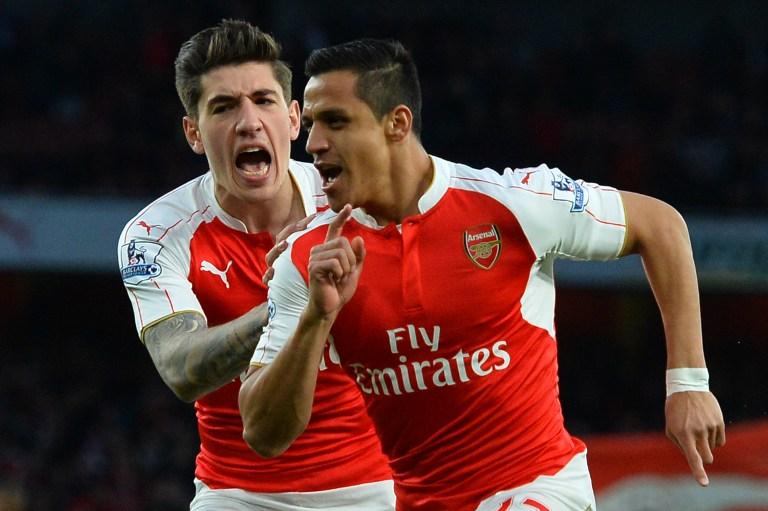 | | | | | | | |
| --- | --- | --- | --- | --- | --- | --- |
| | | | 6 | | | |
| | | | | | | |
| --- | --- | --- | --- | --- | --- | --- |
| | | | 3 | | | |
04/26/2016