Will the former Tottenham man be able to win a place in the final England squad that will travel to Brazil by playing in a less competitive league like the MLS.
Can Defoe Still Make the English World Cup Squad Playing for Toronto FC?
03/18/2014
Imagine how this scenario would play out among England supporters.
On the back page of the UK's major newspapers there's a photo of Roy Hodgson sitting in the stands of BMO Field in Toronto. He's there to watch Jermaine Defoe who, let's be frank, is taking full advantage of the talent-gap he has found himself on the better end of and now is scoring for fun in the MLS.
How would the English public react to this strong indication that a forward in an unfamiliar league is in contention to earn a spot on the squad travelling to Brazil? My guess is not well.

On Saturday Defoe played his first game at his new club Toronto FC against the Seattle Sounders. Within the first 24 minutes of his "soccer" career he had already slotted two goals past Sounders goalkeeper Stefan Frei, perhaps lending some credibility to this imagined scenario actually happening.
Along with Michael Bradley, young Brazilian forward Gilberto, all-time team top scorer Dwayne De Rosario and Brazilian goalkeeper Julio Cesar (who is on loan), Defoe is part of the newest expensive injection of talent into the MLS. His move was around £5 million and he is set to earn up to around $150,000 a week, making him the best paid player in the league.
Last season Seattle were the latest team to employ this recruiting policy, bringing in Clint Dempsey from the same Spurs bench that Defoe was stagnating on. In a way, the 1-2 win on Saturday can be seen symbolically as Toronto taking the torch from Seattle as the new franchise to attempt this method.
Many saw Defoe's move as taking one final big payday at the expense of his chances of making the England squad that would travel to this summer's World Cup. The major reason for this being that the MLS is considered less competitive than the major European leagues that Defoe could have transferred to instead.
While apparently flush with finances, Toronto FC also didn't seem like an ideal destination given their less than glorious track-record. They have never qualified for the post-season playoffs and finished the previous season second last in the Eastern Conference. Head coach Ryan Nelson is a recognizable name for Premier League fans, but as a journeyman defender and not as a proven team manager.
Finally and most importantly, England manager Roy Hodgson has seemed unenthusiastic about players like Defoe and before Chelsea midfielder Frank Lampard moving to the MLS.
"He will be playing but he will be playing in a league a long way from the top league over here, but that won't change anything as far as I am concerned," Hodgson said about Defoe in February on the FA's website.
"I know him and what he can do and I will pick him on those merits, and if he doesn't get picked it will be because on this occasion, there wasn't space so I preferred others."
"But if I do pick him, it won't be because he wasn't playing at Spurs and now he is at Toronto because I don't know that."
Defoe was included in the most recent England squad that defeated Denmark on March 5, though he remained on the bench for the game.
With 19 goals in 55 senior appearances, Defoe's experience and goal-tally are second only to Rooney in the pool of likely forwards. Next would be Theo Walcott who is ruled out with a season-ending ruptured ACL.
The rest, in order of most England caps, would realistically be Danny Welbeck, Daniel Sturridge, Andy Carroll, Rickie Lambert and Jay Rodriguez.
Barring injury, it's a safe assumption that Daniel Sturridge and Wayne Rooney are two guaranteed players. Sturridge is currently in the form of his life at Liverpool while Rooney is arguably the most talented player in the entire squad. Lambert and Rodriguez are both putting in respectable displays at Southampton and could transfer their club's attractive brand of football to the English framework. Andy Carroll has the weakest case, mainly because of his rotten luck with injuries, but he has the size and playing style always has him touted as a bastion of both the best or worst of English football tactics.
Recent England squads for major tournaments have tended to include four forwards (depending on how you count Walcott). So that means only two spots are available for the remaining four possible players.
It would be premature to predict Defoe's success at Toronto after only one game. What's most certain is he'll earn more minutes than he did at Tottenham. And with more minutes will come match-fitness and confidence.
Looking at how Thierry Henry and Robbie Keane have adjusted to the change in leagues is a promising indication that Defoe will probably not struggle. Clint Dempsey's Sounders career hasn't reached a full season yet and has been marred by injury problems, so his poor showing so far can be played down.
After the Sounders game Defoe was questioned again about his England chances and had this to say: "Obviously with the England thing, it's obviously going to be in the back of my mind, but I'm sure if someone said to Roy Hodgson, 'If you haven't seen Jermaine scored two goals...' then maybe he won't be surprised."
While it's a given that Hodgson will still be keeping tabs on Jermaine Defoe's performances, what's less clear is how the English supporters and media will react to the prospect of an England player from a league that they perceive as less competitive.
The press and public's opinions have always been vocal and unfiltered and how that influences Hodgson's choices or Defoe's performance will be an interesting topic to watch as the summer approaches.
12 hrs. ago
M'Baye Niang put the nightmare of the Paris terror attacks firmly behind him with two goals and an assist as AC Milan crushed a sorry Sampdoria 4-1 at the San Siro on Saturday.
Niang admitted last week the events of the past fortnight had left him worried for the safety of family and friends in and around the French capital.
But the 20-year-old from the Paris suburbs produced a confident performance for the Rossoneri, first delivering for Giacomo Bonaventura's opener on 16 minutes and then beating Emiliano Viviano from the spot after the Milan winger had been hauled down in the area seven minutes before the interval.
Niang secured Milan's seventh win of the campaign when he fired under Viviano four minutes after the restart after the 'keeper's fluffed clearance.
When he was replaced by Luiz Adriano 15 minutes from the whistle it took the Brazilian just four minutes to find the net after volleying Alessio Cerci's intelligent cross past Viviano.
The only blot on Milan's copybook was Gianluigi Donnarumma's failure to stop Luis Muriel from the spot after Andrea Pioli had tugged on Eder in the area in the closing minutes.
Milan moved up to fifth place at seven points behind leaders Inter ahead of the remainder of the weekend matches, with Sampdoria's second successive defeat under new coach Vincenzo Montella leaving them 14 points adrift.
"It was an almost perfect performance," said Milan coach Sinisa Mihajlovic, who gave a special mention to Niang.
"He's a big player for us, he was doing really well in pre-season then he got injured. Now he's back in form and he's doing well, but he already showed at Genoa (loan) what he was made of."
For the fifth consecutive match Mihajlovic opted for teenage goalkeeper Donnarumma over the more experienced Diego Lopez but the 16-year-old had to dive low to parry after his messy clearance fell to Roberto
Soriano 30 yards out in the opening minute.
From then on, it was all Milan with Niang the main protagonist before making way for Adriano on 74 minutes.
Having spent the last half of last season on loan at Genoa, the striker said he in enjoying playing in a pure
striker's role under Mihajlovic.
"I'm really happy because I've been waiting for this for a longtime, the hard work's paying off and I hope it continues like this," said Niang.
"I played as a centre-forward, the position I prefer and I think that along with our win over Lazio this was our best display this season."
Milan broke the deadlock on 16 minutes with Alessio Cerci, whose eighth minute goal was ruled offside, involved before Niang burst down the right to fire in a weighted delivery that Bonaventura slid in to meet at the back post.
Milan built on their momentum and Niang almost doubled the lead when he collected Juraj Kucka's short delivery on the right to drag his angled shot inches wide of Viviano's far post.
Sampdoria were struggling to find any rhythm and Milan's movement in the final third of the pitch was causing huge problems for the visitors.
Niang left Edgar Barreto behind to burst down the right and fire across the bows, but Bonaventura's first-timer from the six-yard line blasted over.
Samp's only real chance came when Luis Muriel dribbled his way into the area but despite turning Milan's defence his promising strike was blocked by Alessio Romagnoli.
Niang came close twice with flicks that inched wide of Viviano's post just after the restart.
But when the 'keeper fluffed a clearance, Niang collected and strode confidently into the area to fire under his body and secure the second brace of his Serie A career, after hitting a double for Genoa against Verona last season.
A tiring Niang soon made way for Adriano and only four minutes later Cerci was given time and space to the right of the area to pick out the Brazilian with a pinpoint pass which he controlled before firing past a helpless Viviano.
Earlier, Torino moved up to seventh place with a 2-0 home win over Bologna thanks to second-half goals from Andrea Belotti and Giuseppe Vives.
12 hrs. ago
| | | | | | | |
| --- | --- | --- | --- | --- | --- | --- |
| | | | 6 | | | |
12 hrs. ago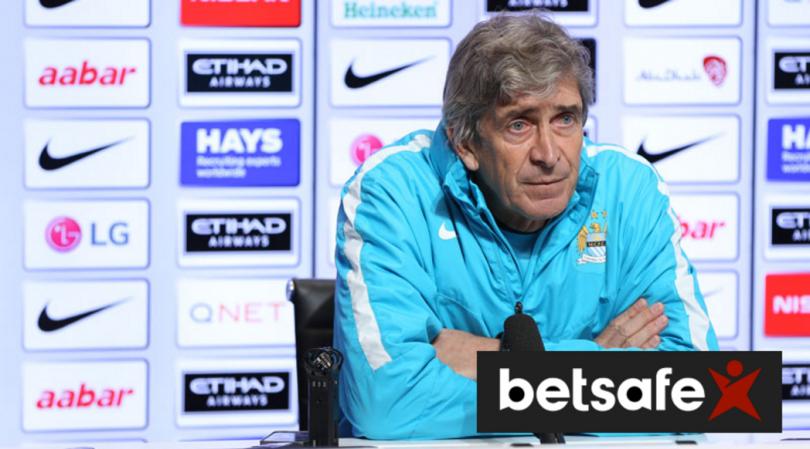 | | | | | | | |
| --- | --- | --- | --- | --- | --- | --- |
| | | | 2 | | | |
21 hrs. ago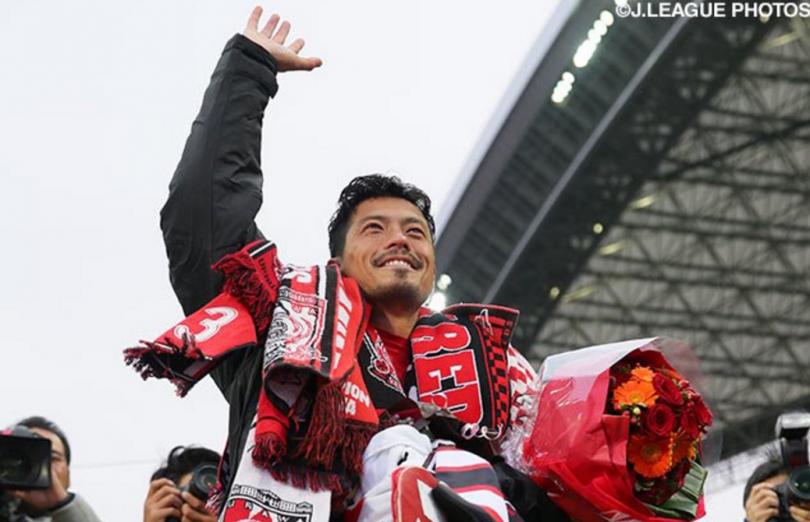 | | | | | | | |
| --- | --- | --- | --- | --- | --- | --- |
| | | | 3 | | | |
21 hrs. ago
| | | | | | | |
| --- | --- | --- | --- | --- | --- | --- |
| | | | 5 | | | |
21 hrs. ago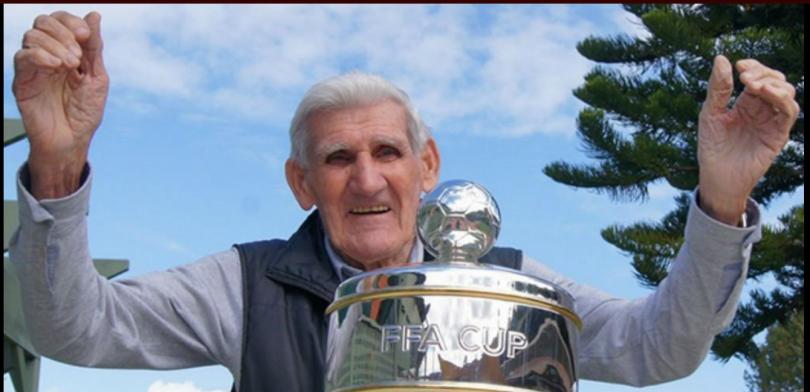 | | | | | | | |
| --- | --- | --- | --- | --- | --- | --- |
| | | | 7 | | | |
| | | | | | | |
| --- | --- | --- | --- | --- | --- | --- |
| | | | 5 | | | |
1 day ago
| | | | | | | |
| --- | --- | --- | --- | --- | --- | --- |
| | | | 11 | | | |
1 day ago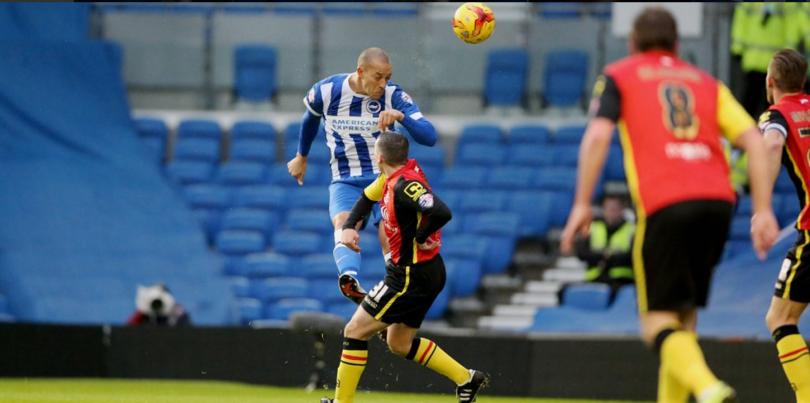 | | | | | | | |
| --- | --- | --- | --- | --- | --- | --- |
| | | | 6 | | | |