MATCHES
Peña is on the right path on becoming the insignia of this fiery Vucetich tenure. Carlos Peña: the El Tri midfielder that wants to look and play like Ruud Gullit.
Carlos Peña: To Look and Play Like Ruud Gullit
10/14/2013
Carlos "Gullit" Peña struck a formidable first half vs. Panamá last Friday night at Estadio Azteca. The midfielder native of Ciudad Victoria, Tamaulipas paid homage to his nickname, "El Gullit", by exclusively dedicating to what he adores about the game – take part in plays that turn into goals or simply attempt to score them – his performance provides a tranquilizing feature for a team that has long ways to go in its process of becoming an effective team.
Back in March 2012, Peña was invited to the program León en el Fútbol in Radio Abanico of Léon. For that interview he wore a New York Yankees cap, so his long hair that follows that of Ruud Gullit's during his AC Milan days, was covered up. Peña always had long hair, since his cascarita days in Tamaulipas, while his idol in Mexican football is Braulio Luna. He holds a high appreciation for his current coach in León FC, Uruguayan Gustavo Matosas; it is Matosas who has told Peña that not only his looks assimilate to that of Ruud, but that his game is similar. Carlos shared with the journalists in the booth that he had only seen videos of the Orange Machine idol, but that Matosas had played against him, so the appreciation was more real coming from the coach that has helped elevated his game in the last two years. Gullit is the type of midfielder that needs a guardian watching his back like José Juan "El Gallo" Vázquez does in Léon or Jesús Zavala did Friday night. The rest is what Gullit likes about the game, and Víctor Manuel Vucetich gave the midfield reins to the 23-year old.
His first half performance against Panamá mauls every Mexico midfield performance in 2013 because of the melting pot that was Azteca, the intrepid change of emotions: from delirium to desperation to frustration to delirium. Panamá started five midfielders to jam the midfield and deplete the Mexico attack. Peña in the first half was the player that conducted the ball more, the player that recuperated the ball more times, and the player that participated in all of El Tri's offensive plays (before Chicharito's assist to Oribe Peralta, it was Gullit who recovered the ball and sent a quick one-two pass to CH14). Let's not get confused and identify Gullit as a "creative" player, he is more of a "laborer" who is able to show up as another forward on the attack, his production increases with the improvement of his passing technique.
Every time Rafael Márquez was unable to conduct the ball outside Mexico territory, he would not give a pass to Zavala, all of his passes had one target, his club teammate: Gullit Peña. Rafa connected more passes with Gullit than Giovani dos Santos and Javier Aquino combined, while Gullit made more progression on the left flank with Aquino than with Giovani on the right flank; there was hardly any type of connection of Gullit-Giovani during the match.
His second half performance was less explosive; he missed the 3-1 in the dying seconds of the match that could of sealed a gratifying performance. Vuce has a bright project in Gullit Peña, a player that has always been straightforward about his game and objectives. When he had to report to the first of the mini sessions held before the Panamá game, he emphasized to Odin Ciani of ESPN Deportes his hunger of triumph and moving on. Moving on from that Gold Cup in which it was the coach's strategy that drowned his game. Four years ago in 2009, with Javier "Vasco" Aguirre" as Mexico manager, there was a player that stepped up to the plate and became an insignia of that El Tri that made the 2010 World Cup. It was Efraín Juárez, who played great games vs. U.S.A at Azteca and vs. Costa Rica at Estadio Ricardo Saprissa Aymá. Juárez is nowhere near to the level he had back then.
Peña is on the right path on becoming the insignia of this fiery Vucetich tenure. Carlos Peña: the El Tri midfielder that wants to look and play like Ruud Gullit.
04/30/2016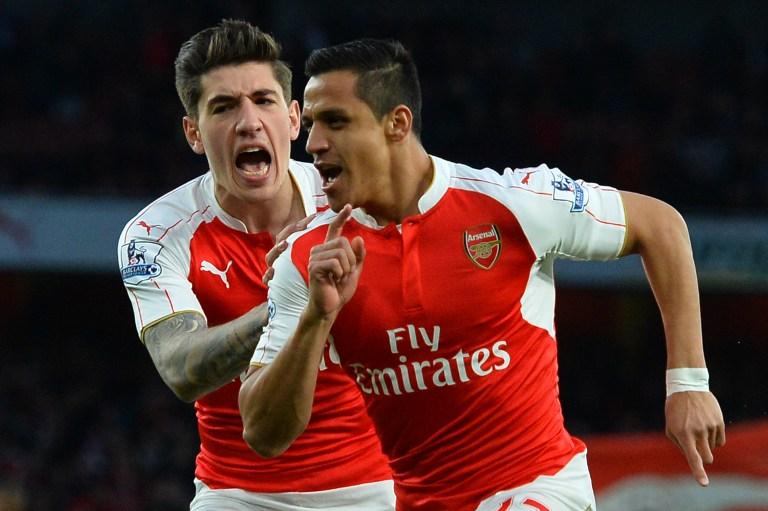 | | | | | | | |
| --- | --- | --- | --- | --- | --- | --- |
| | | | 6 | | | |
| | | | | | | |
| --- | --- | --- | --- | --- | --- | --- |
| | | | 3 | | | |
04/26/2016