Eight players from Mexico are set to open La Liga's season with their teams.
Eight Mexican footballers to start a new season in La Liga this weekend 
08/21/2014
The start of Spain's La Liga is hours away, accompanied by the big question of if Atletico Madrid will once again set itself atop a league that had been controlled by either FC Barcelona or Real Madrid in recent years. It is a a league that will include the returns of Cordoba CF, a club that had not played First Division football for 42 years, and Deportivo La Coruna, a club that has been interchanging playing one year in Second Division, and the next one in First Division since the 2011-12 season. Also, the 2014-15 season will mark the grand appearance of another Basque club in La Liga with SD Eibar, which will play its first season in First Division after its founding in 1940.
But along with all these storylines, eight Mexican footballers will play in the Spanish top league. In the Iberian Peninsula alone, there are 10 Mexican footballers playing top-flight football if you include FC Porto's Hector Herrera and Diego Reyes, who are coached by Spaniard Julen Lopetegui.
Rafael Marquez and Hugo Sanchez left behind good history; interestingly Marquez won every title with FC Barcelona, while Sanchez won goal-scoring titles playing for Real Madrid.
La Liga, a league with two mastodons in Real Madrid and FC Barcelona, hopes that teams like Atletico Madrid, Sevilla FC, Valencia CF (a club with a new owner in Singapore businessman Peter Lim), Atletic Bilbao (which will showcase its completely modern new Estadio San Mames) Real Sociedad, and Villarreal CF bring the flavor to a league that has highly benefited by the surprising Atletico Madrid championship story.
In that pool of competitive Spanish clubs - Sevilla FC, Real Sociedad, Villarreal CF, Atletico Madrid, Valencia CF, and Athletic Bilbao - five of Mexico's eight footballers will play: Raul Jimenez (Atletico Madrid), Jonathan and Giovani dos Santos (Villarreal CF), Carlos Vela (Real Sociedad), and Andres Guardado (Valencia CF).
Giovani Dos Santos and Vela are the current known faces of Mexican football in Spain. Their faces appear on quinielas, or football pools' billboards set up in the country's important cities. It was their goals and assists that helped their clubs get into this season's Europa League. Vela's goals and assists already helped lead Real Sociedad to the Champions League, that is what Gio intends to do this season with Villarreal, under the coaching of Marcelino Garcia Toral.
The story of Jonathan dos Santos has been a turbulent one due to the little to no playing time he received at FC Barcelona's first-team. Even though he will be playing with his brother Gio in Villarreal CF, Jonathan will not have an easy time trying to win a spot in the starting 11. It will be slow-paced progress, but luckily for him, the chances will come up.
After a World Cup that re-established his career, Guardado has returned to Valencia after his loan spell in Bayer Leverkusen. Claiming a starting spot will be his main objective, but it should be noted that coach Nuno Espiritu Santos wants the same Guardado he saw play in Brazil on his team, that Guardado who was defiant on the left wing, and that at times appeared inside the box, ready to score.
It was a well-kept secret from all of the parts. Jimenez's new adventure in Atletico Madrid is the most exciting one of the bunch. It will not be easy forJimenez to become a starter in Diego Pablo "Cholo" Simeone's Atleti, especially after the club spent €30 million on Antoine Griezmann and €22 million on Mario Mandzukic, but his work ethic could enable him to snatch a starting spot. Landing in the league's defending champion sets the reflectors on him, now the question is will he defy the pressure?
Guillermo Ochoa (Malaga CF), Javier Aquino (Rayo Vallecano), and Hector Moreno (Espanyol) complete the list. They will play for clubs that have as main priority to maintain a spot in First Division, anything else apart from that will be like an award for the excellent season.
Ochoa will have to take over the goalkeeping position in Malaga left behind by a likable, charismatic goalkeeper in Willy Caballero, Aquino arrives in a club where he will receive a lot of playing time from a strict and successful head coach in Paco Jemez, and Moreno will be able to receive consistent playing time once he fully recovers from the tibia fracture he suffered in the World Cup Round of 16 match against the Netherlands, but he could be moving to another club during the Winter Transfer Window.
04/30/2016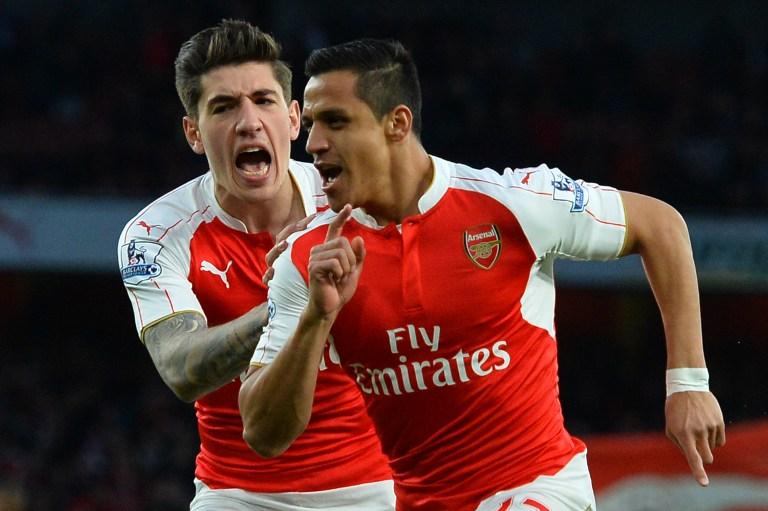 | | | | | | | |
| --- | --- | --- | --- | --- | --- | --- |
| | | | 6 | | | |
| | | | | | | |
| --- | --- | --- | --- | --- | --- | --- |
| | | | 3 | | | |
04/26/2016