The next World Cup is in four years, but the process of looking for the next team begins from Liga MX.
Players must now shine in Liga MX for 'Piojo' Herrera 
07/17/2014
The Apertura 2014 will be the first season in Mexican football history in which the Mexican coach who managed in the summer World Cup will continue with his post.
The new season represents a lifesaver for clubs that are on the brink from total doom like Chivas, which did not even provide a single player to last summer's World Cup, something hard to explain considering Chivas is the only club with Mexican born players.
During this new season, it will be inevitable to ignore what happened in Brazil for a Mexico National Team that arrived in South America, generating doubts because of the whys and hows of the miraculous turn of events that allowed it to be in Brazil.
After the group stage, the optimism was sky high, so much that it was not questionable to say that this summer was going to be it, and that all of those ghosts that caused El Tri to always be eliminated in the Round of 16 were going to be put in a trash bin. But, it did not turn out to be that way.
Mexico manager Miguel "Piojo" Herrera not only won the admiration from the English football fans, who came up with the idea of creating a website asking for the former Club America coach to be the next England national team coach, but he also won respect from the locals, from the people that make Mexican football one of the most exciting football leagues in the Americas.
The message that Herrera transmitted to his players was felt, and the idea that "if this team had had more time together, maybe it would have been different," is a sound affirmation because, indeed maybe if Herrera had spent more time coaching Giovani dos Santos, he would have realized that leaving him on the pitch was the wiser choice, knowing how much he tends to elevate his game, minutes after scoring an intrepid goal that came out like a rabbit out of a hat.
Maybe if there had been more time, the bad luck Hector Moreno injury would had been handled differently because Diego Reyes rarely covers area on the left side of the pitch, but there was no choice but to go with him because Mexico's big, gratifying, World Cup surprise, Jose Juan "Gallito" Vázquez, was not available and Carlos Salcido had to cover his place.
Herrera transmitted serenity when analysts and fans did not even feel that the team would be able make it out of the first stage of the big event.
In the Apertura 2014, the players should face the season knowing what the Mexico national team coach wants. From now until Russia 2018, the players should understand how the national team plays and know that they will receive a call-up only if they maintain a top-level form.
Herrera was the first Mexican coach to put the same starting 11 in the first three World Cup group stage matches, and really, his call-up was the first one that did not have that much "this player that is not going deserved to go more than this one," in a long time. There was a large degree of approval for his 23-man list, and that was thanks to Herrera and his coaching team's careful planning.
The time is early, really early to talk about Russia 2018, but like Diego Pablo "Cholo" Simeone would say during Atletico Madrid's historic 2013-2014 run, which finished with the Spanish league title: "Every house needs a strong foundation, if it doesn't have a foundation and everything is done quickly, it will be hard to have success."
El Piojo is lucky because he will command the best Mexico football generation of footballers. Herrera's Mexico foundation will be composed by players who know what it means to win for the country. The team in Brazil still had figures from the past, from the ya merito or jugamos como nunca pero perdemos como siempre, which unfortunately includes someone formidable like Rafael Marquez.
In the league, teams like Pachuca reveal rays of hope when some of its best players are young Mexican footballers; Pachuca dubs itself as the university of football in Mexico, now it can actually attest to it. Over in the north a team like Santos has maintained equilibrium by maintaining a core of experienced players but also debuting some top young Mexican players like Jose Abella and Cesar Ibanez.
And then there is the Chivas case, a historic club that has to deal with relegation conversations. It needs some enlightenment to come out from players that have won it all with Mexico national teams like it is the case with Jorge "Chaton" Enriquez or Carlos Fierro.
The Mexican national team is building a foundation, but it needs to be reinforced, and that is where this new start to the Mexican league comes into play.
| | | | | | | |
| --- | --- | --- | --- | --- | --- | --- |
| | | | | 2 | | |
04/30/2016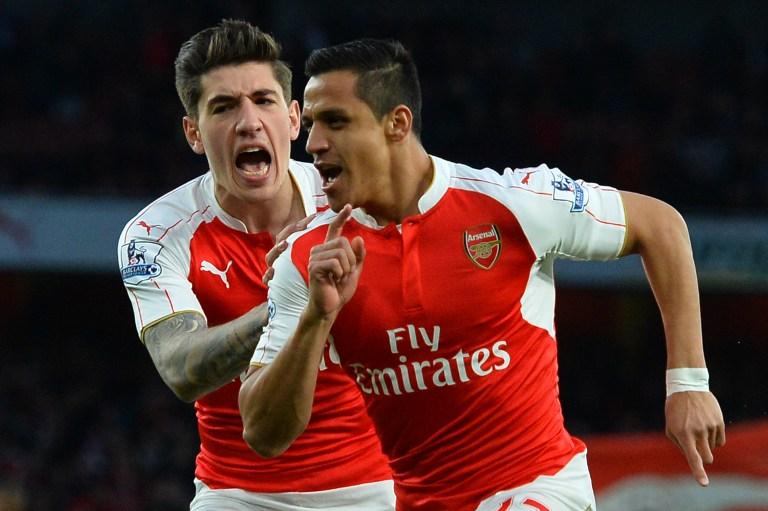 | | | | | | | |
| --- | --- | --- | --- | --- | --- | --- |
| | | | 6 | | | |
| | | | | | | |
| --- | --- | --- | --- | --- | --- | --- |
| | | | 3 | | | |
04/26/2016