In a crazy afternoon with Atletico de Madrid, FC Barcelona, and Real Madrid playing games in a span of six hours, Atleti picked up a 1-0 win over Villarreal CF; its seventeenth home win in La Liga this season.
Raul Garcia's Header Propels Atleti to Another Liga Victory 
04/05/2014
In a crazy afternoon with Atletico de Madrid, FC Barcelona, and Real Madrid playing games in a span of six hours, Atleti picked up a 1-0 win over Villarreal CF; its seventeenth home win in La Liga this season.
Outside Estadio Vicente Calderon, children of all ages paraded the streets around the red, blue and white stadium. It was not like the day that Atletico de Madrid played against AC Milan, in which the police force was doubled, and the profound smell of beer was strong. The sound of the canticos (chants) were sung at the top of the lungs by the colchonero faithful. It was a family day in Madrid.
On Saturday afternoon, it was the opposite, like a Sunday Easter afternoon with the smell of barbecues coming from every direction, while the chants were not loud enough to make the horns being blown by the thousands of little kids who came to see their Atletico de Madrid. It was Children's Day in Manzanares.
Villarreal CF came to Madrid with the gas tank half-empty, almost running low. The "Yellow Submarine" does not reflect the team that took the first-half of the season by storm. Injuries have plagued coach Marcelino García Toral's team. Amongst the injured, are the team's best goal scorers, Giovani dos Santos and Ikechukwu Uche. Another name in the injured list was star center-back, Argentine Mateo Musacchio.
Diego Simeone's side started the game with an unusual line-up that did not include its injured forward pair Diego Costa, and its magician Arda Turan. It did include Diego Ribas, whose screamer of a goal and overall performance against FC Barcelona put a smile on Simeone's face. A smile we hadn't seen since he won the Europa League, UEFA Supercup, and the Copa del Rey.
Atleti began on the attack. David Villa won a corner-kick in the left-flank, and Diego Ribas volleyed a precise pass from the corner spot from Koke; his attempt went high but it was the first sign of the way things were to pan out.
Atleti continued its threatening plan, and from its second corner-kick, they took the lead.
Another laser pass from Koke went to its target, this time Raul Garcia's forehead. García has five headed goals this season in La Liga. With that goal, Koke became the leader in assists in the Spanish First Division with 14 assists, and if his two assists in Copa and Champions are added to the stats sheet, he has 18. It would not be surprising if he is Europe's leading assist man at only 22-years-old.
Villarreal's menacing moments came from the right-flank with Joan Roman, who was making his first start. During the Winter Transfer market, Roman came on-loan from FC Barcelona B, who arrived with Atleti's prodigious kid, Oliver Torres. He could not participate in the match due to contract agreements between both clubs. Atleti keeper Thibaut Courtois only touched the ball three times in the first half.
Atletico controlled the midfield with Mario Suárez, Christian Rodriguez, Koke, and Diego Ribas.
Simeone made his first substitution before the 60th minute. Tiago took Cebolla's spot in the team's 4-4-2 formation. This move permitted Koke to move more towards the left and participate with Filipe Luis on the attack. Koke was playing Arda's role in the team.
Villarreal CF intensified its attacking options. Cani and Bruno began to look more like they had in the first-half of the season, and Jeremy Perbet leaving every ounce of sweat in an exciting battle with Atleti's two center-backs, Toby Alderweireld and Diego Godin.
Atletis were not high and dry yet. The game was reaching a point that needed of the crowd's push. They got it and Simeone made the changes to accompany his side through to a vital three points.
Adrian and Jose Sosa came in for David Villa and Diego Ribas. Adrian had not appeared since Atletico's visit to Celta de Vigo back in March 8th.
Villarreal CF held the possession of the ball all throughout the second half, but Atleti's desire and passion to win was difficult to breakdown. Everyone was defending including Raul Garcia, Sosa, and Koke.
This is the third consecutive clean sheet in the league for Courtois. Atleti's home record is now 14-3-0 with 46 goals scored and nine scored against.

But it is the three points when not playing at their best that will be the only statistic that matters.
04/30/2016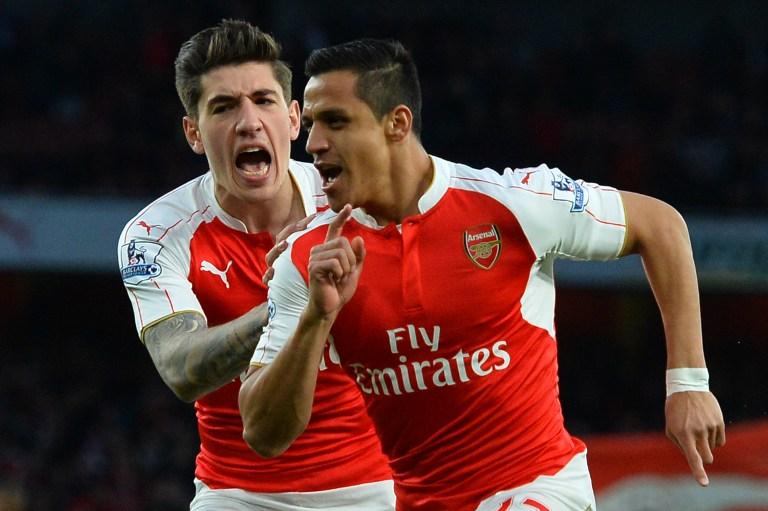 | | | | | | | |
| --- | --- | --- | --- | --- | --- | --- |
| | | | 6 | | | |
| | | | | | | |
| --- | --- | --- | --- | --- | --- | --- |
| | | | 3 | | | |
04/26/2016