The Soccerly editorial team got together to pick the World Cup's best players of the tournament, after thorough research we came up with a top ten list of every position.
2014 World Cup's top 10 defenders
07/12/2014
The Soccerly editorial team got together to pick the best players of the 2014 World Cup. After thorough research, we came up with a top 10 list for every position.
Take a look at our list of Top 10 defenders:
#10 Ezequiel Garay
Garay's participation throughout the entire World Cup has been constant and fierce; his man to man coverage has been one of the most effective during the tournament. Garay's peak was reached in the semifinals against the Netherlands where, alongside Javier Mascherano and Martin Demichelis, Argentina managed to stop the Dutch offensive where Arjen Robben and Robin van Persie were a constant threat. Garay also scored a crucial penalty in the shootout that eventually led his country to the final.
#9 Vincent Kompany
The Manchester City skipper became one of the most important pieces in Marc Wilmots' Belgium. At the beginning of the tournament everyone believed 'Les Diables Rouges' to be one of the underdogs capable of challenging the World Cup headliners and they didn't disappoint. Kompany's flare at crucial moments was vital for Belgium's road to the quarterfinals where they fell against Argentina.
However, it was precisely his performance against the South Americans which has him on the bottom of our list. Had Kompany been a more positive influence for his squad instead of displaying his aggressive side during the Red Devil's exit he would have finished higher in our ranking.
#8 Jan Vertonghen
Another key player in Belgium's golden generation, Jan Vertonghen (Tottenham Hotspur), impressed with his clean cut defending and outstanding tempo in any divided ball. His time at the London club may come to an end this summer where he is expected to be one of the highlights of the transfer market.
Vertonghen is destined to lead Belgium in the years to come, specially when Vincent Kompany retires from the squad. This Belgian side will have much to offer at the 2016 European Championship in France.
#7 Hector Moreno
Moreno was Mexico's go to defender for man to man coverage. In the match against Brazil he kept both striker Fred and winger Neymar in line for the better part of the 0-0 draw. The ex-Espanyol player is destined to become Mexico's new skipper now that Rafael Marquez's voyage with the national team is over.
The tibia fracture he suffered against the Netherlands is a huge set back, but his strong character will bring back a 2.0 version of a top class defender that still has much to give to any team that requests his services. A leap to one of the big clubs is on stand by, for the time being.......
#6 Daley Blind
Blind is one of the tournament's breakthrough talents that surprised everyone at this World Cup. Daley Blind is a combination of perfect timing, clean man-to-man marking and constant effort on the wing. He seems to have an endless fuel supply that lets him get back in position always on time to get the job done, and the best part of all is that he makes it look quite simple.
Louis van Gaal has given the big European clubs a new reason to spend big money on a player that will be coveted like gold. He won't stay at Ajax for long.
#5 Giancarlo Gonzalez
Gonzalez was one of Costa Rica's main men on defense that gave manager Jorge Luis Pinto the long lost credibility a whole country needed and helped the Ticos become the true king of CONCACAF. His performance against historic teams like Uruguay, Italy and the Netherlands, in which Costa Rica only allowed one goal, has been one of the greatest surprises in this World Cup.
Gonzalez will surely move on to a bigger club in Spain, Germany, or England. All of Costa Rica consider him to be a national hero alongside his teammates for reaching the top 8 in the FIFA ranking.
#4 Ron Vlaar
The Aston-Villa center back is the best man to do any team's dirty work. Vlaar graduated as a top class defender in this World Cup after outstanding performances in each and every one of the games he played. His display against Argentina will be remembered as the day that he commanded Holland in Leo Messi's worst game of this World Cup.
Sadly his penalty shootout miss will be remembered way more than his excellent role in Louis van Gaal's tactical formation, where he played a vital part of the team that came very close of tasting glory.
#3 Philip Lahm
The German captain can now be considered one of the top players in the world regardless of position. As a defensive right winger has made a big name of himself through intelligent play and great field vision. He was rediscovered as a defensive midfielder with extreme ball possession with Josep Guardiola in command at Bayern Munich, but during this World Cup he has been used again as a defender giving near perfect performances.
#2 Thiago Silva
Luckily for him, Thiago Silva wasn't part of the massacre Brazil suffered at the hands of Germany at the World Cup semifinals at the Castelao stadium in Fortaleza. The skipper's value for Brazil is even more important than Neymar's for Luiz Felipe Scolari and the whole country. Thiago Silva is one of the best center backs in the World alongside Spaniard Sergio Ramos and German Mats Hummels.
#1 Mats Hummels
There is very little we can highlight that hasn't been admired about Mats Hummels' performance throughout the tournament. His beautiful header against France is the one that gave Germany the ticket to semifinals where they eventually thrashed Brazil in a historic game that he will surely tell his grandchildren about.
Hummels' career is unfolding as one of the most prolific ones in German history as he is jut one step away from becoming the best center back in the World. His Golden Ball nomination as a defender is very well deserved.
Germany's #5 also plays a huge role at his club with Borussia Dortmund, where he will remain for at least one more season.
04/30/2016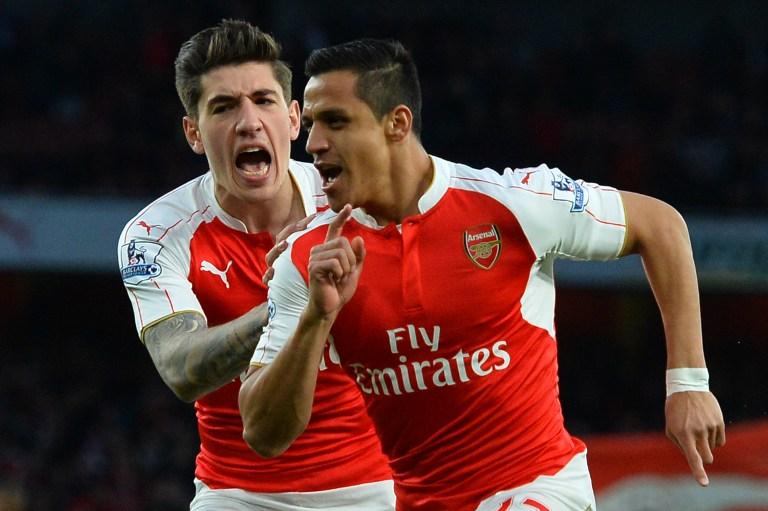 | | | | | | | |
| --- | --- | --- | --- | --- | --- | --- |
| | | | 6 | | | |
| | | | | | | |
| --- | --- | --- | --- | --- | --- | --- |
| | | | 3 | | | |
04/26/2016