The big night was ready at the Vicente Calderon stadium in Madrid for Chelsea and manager Jose Mourinho to try and defeat La Liga's leaders Atletico Madrid in the Champions League semifinals.
Goalless Tactical War Between Atletico Madrid and Chelsea in CL Semis
04/22/2014
The big night was ready at the Vicente Calderon stadium in Madrid for Chelsea and manager Jose Mourinho to try and defeat La Liga's leaders Atletico Madrid in the Champions League semifinals. A tactical war between Mourinho and Simeone was to be expected, both managers are well known for being two of the best football tacticians in the world.
Chelsea's property Thibaut Courtois could finally play despite the clause both teams agreed on Courtois' loan deal. Spanish striker David Villa started the game from the bench and gave chance to Brazilian Diego to play behind striker Diego Costa.
Bad news fell upon Chelsea in the first 15 minutes of the first half. Goalkeeper Petr Cech fell injured after a clash with Atletico's Raul Garcia inside Chelsea's box. The goalie immediately asked for the substitution as he felt overwhelming pain on his right arm. Blues' medical staff stepped on the field to take a look at Cech's dislocated shoulder but there was no doubt, he had to leave the field. Australian goalkeeper Mark Schwarzer took his place by the 19th minute. Up to this point, things were looking more tricky for Chelsea than Atletico Madrid.
There were no imminent chances for either squad before Cech's unfortunate injury, Brazilian Diego Ribas tried a long shot that went just wide in the 9th minute. Chelsea pulled back almost completely and let Atletico maneuver with the ball at their feet, silently waiting for a counter attack opportunity. There were very few chances in which Chelsea could take advantage of the situation mainly because Atletico played fancy football in the first minutes of the first half. Koke had a crucial role in almost all the local side's attempts.
But Chelsea's defensive stability began to get on Diego Simeone's nerves as time went by, this was a perfect game for Jose Mourinho's pretensions. When Atletico had the ball, every Chelsea player stayed behind the ball line and the coverage became the Blues' first commandment. It seemed that Atletico players were playing against time rather than Chelsea during the first half. Despite their dominance of territory, Atletico Madrid mostly struggled to have a clear shot or even make a decent cross from any side of the field.
By the 33rd minute the script was crystal clear for both teams. Atletico Madrid was keen on attacking and looking to score goals. Things were different for Mourinho's boys; they had the conviction of pulling back as much as they could so they could maintain no goals on the score line and set things straight in the return leg at Stamford Bridge. Thus far, Chelsea were fulfilling their intentions to the fullest and they were also getting the Colchoneros desperate to score as time consumed.
Both John Terry and Gary Cahill did an almost perfect coverage on Atletico's offensive line, which was commanded by Diego Ribas. Diego Costa made no difference throughout the first half and this was mostly thanks to Chelsea's center backs. Simeone began to notice that he would need a much quicker player on the attack, Diego Ribas displayed a slow version of himself during the first half and a David Villa or Adrian Lopez inclusion to Atletico's attack seemed to be the answer. The first half ended with no goals.
By the start of the second half Chelsea seemed more keen on going for the kill, Frank Lampard let Atletico know they meant business on the second half with a long distance volley straight to Courtois hands. But Chelsea didn't only try to take advantage of clear goal opportunities, they also lost plenty of time with every strong foul Atletico committed on their players. This couldn't distract Simeone's boys all that much, the Colchonero midfield began to combine with quick pace and first touch fancy football with no luck until the first fifteen minutes of the second half. Simeone then started to glance straight to the bench for offensive solutions.
By the 15th minute of the second half, Diego Ribas tried his last attempt with a flashing volley but his shot went wide by only a few inches. Manager Diego Simeone gave a chance to playmaker Arda Turan despite not being fully recovered from an injury he suffered two weeks ago, the Turkish player showed everyone that he was eager to play with some speeding display. His addition to the Colchonero attack gave Atletico more depth that put Chelsea's defense at risk, but Blues' defensive line kept their cool despite this.
Jose Mourinho's tactical plan backfired from the beginning with Petr Cech's injury, but Frank Lampard's booking in the 18th minute and John Terry's ankle injury were also really bad news for the Portuguese manager. Lampard's booking brings him a suspension that will keep him from playing the return leg at Stamford Bridge and John Terry's self inflicted sprained ankle forced him to leave the field in a crucial moment.
After Terry's substitution, Atletico moved on the attack with little luck but managed a few more attempts than with Chelsea's skipper on the field. Despite this, the Colchonero's shots were either wide or blocked by the defense, now commanded by Gary Cahill. It was the English center back himself that blocked a header after a perfect cross from the right wing straight to Diego Costa. This was the most accurate cross that Costa had managed to hit throughout the whole game. Chelsea were defending the away result with the knife between their teeth.
But this result is deceitful for the away side; Mourinho forgets that the away goal can be crucial after a goal-less draw in the first leg. If Atletico Madrid manage to score at Stamford Bridge everything will go uphill for the Blues from that moment on. Not scoring at the Vicente Calderon stadium can be negative for the Portuguese manager's team. After a very long 96 minutes of play, the first leg of this semifinal ended with no goals, a tactical war that earned a general booing from the stands due to the poor football display everyone witnessed this Tuesday. All will be settled at Stamford Bridge next week in what feels like a deja vu of the 2008/09 semifinals that Chelsea lost at home against another Spanish team.
04/30/2016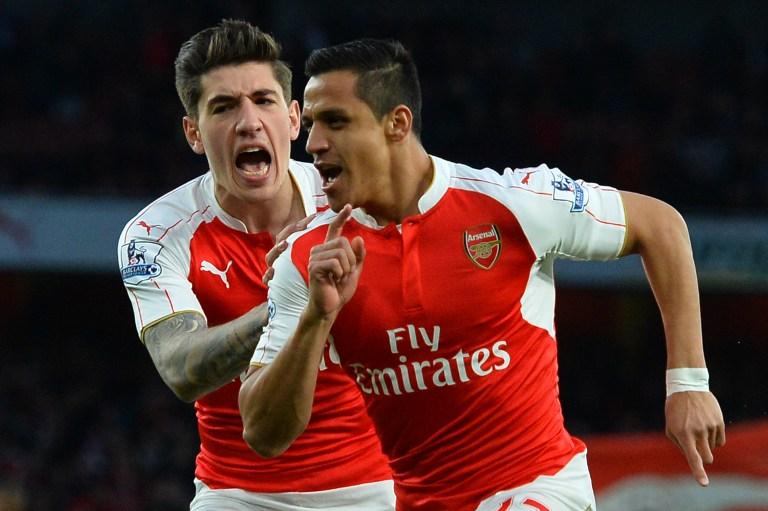 | | | | | | | |
| --- | --- | --- | --- | --- | --- | --- |
| | | | 6 | | | |
| | | | | | | |
| --- | --- | --- | --- | --- | --- | --- |
| | | | 3 | | | |
04/26/2016