It's not without some irony that Jermaine Jones, U.S. midfield enforcer with the tattoos to prove it, is often indiscriminately associated with the color yellow.
Keeping up with Jermaine Jones
06/05/2014
It's not without some irony that Jermaine Jones, U.S. midfield enforcer with the tattoos to prove it, is often indiscriminately associated with the color yellow.
Yellow is considered the color of cowardice. It represents someone afraid of a challenge, but while Jones is often referred to as 'a yellow card waiting to happen,' his toughness is essential for the United States at this summer's World Cup.
Jones, through no fault of his own, is perhaps the most scrutinized of the German-American U.S. contingent in Brazil this summer, perhaps because of his past indiscretions. After his parents divorced (his father an American serviceman, his mother German), he grew up in a fairly rough section of Frankfurt called Bonames and began his football career with city club SV Bonames. His intensity and willingness to do the dirty work necessary for success eventually saw him land as a professional with Bayer Leverkusen, Eintracht Frankfurt, and eventually his 'career club' Schalke 04.
After various flirts with the German national team (often hindered by untimely injury absences), he used his dual nationality status to join the United States under Bob Bradley in 2010, despite having played in a handful of Germany friendlies, but no official matches. His English is still far from fluent, but he has no problem communicating with his teammates on and off the field.
Jones follows in the footsteps of another well known German-American defensive midfield general – Thomas Dooley. Dooley, also a Schalke man with a similar background, patrolled ahead of the U.S. back line from 1992 until 1999, but their styles were very different.
Few would say that Dooley was an elegant sweeper during his time with the U.S., but he certainly was a more cultured defender who relied much more on positioning that Jones' outright physicality and intimidation. Both traits have their merits.
It's a bit much to consider Jones a 'thug,' but he's is not afraid of the label. During a post-match interview following a high-octane clash with Bayern Munich, and an ill-advised misconnecting elbow to the face of Marc van Bommel, Jones emphatically stated, "Look, if I wanted to hit him, I would just hit him. You know me, I'm not afraid. I was just creating some space." Well played, sir.
His tough playing style and defensive midfield role are a perfect match, but of course his job is to mix things up, and often results in a number of yellow card accumulated suspensions, and the odd yellow-red that comes with a fierce player constantly called upon to put out fires. Indiscipline has also cost him some lengthy bans, the most prominent when Jones went out of his way to stomp on the injured foot of an unsuspecting Marco Reus, then with Moenchengladbach. The penalty? An eight-week suspension.
At 32 years old now, it would be wonderful for U.S. fans to hear that Jones has matured and isn't as reckless as he was during his younger days, but that's simply not the case. He remains a fierce international whose game only knows one direction – straight through the man with the ball. That is not to say that Jones doesn't have some bravado with the ball at his feet going forward, but his primary job is breaking up opposition forays into Tim Howard's 18-yard box.
Jones has seen the majority of his time in a U.S. kit paired alongside Michael Bradley in the pivot role ahead of the back four. But one of his main criticisms from U.S. fans and media is that he fancies himself too much a box-to-box midfielder with a tendency to try and get forward, as opposed to simply staying back and letting the more talented passer in Bradley take the reins. Jones, a veteran of many Champions League campaigns with Schalke, has every right to believe in his abilities, but if it's what's best for the team is another question altogether.
Regardless his disciplinary record or unwillingness to defer to Bradley for 90 minutes, it's clear that U.S. coach Juergen Klinsmann deems Jones indispensable for the Stars and Stripes, especially with a raw, untested back four expected to stop Ghana, Portugal and Germany at the World Cup. His combination of grit, experience and raw power will be essential in putting early stops to the dangerous counter-attacking that the U.S. will face in a few weeks time.
Many have questioned the inclusion of the German-American contingent that just arrived on the scene so shortly before a World Cup, such as Timothy Chandler, John Brooks and Julian Green, but if any of that group has put in his time and earned a spot with the team, it's Jones. He's controversial to U.S. fans who are afraid that he could cost them dearly with one of his outbursts, but he has also earned a solid fan following for his dedication to the U.S. cause. The best example of this? The Modesto Chapter of U.S. supporter's group American Outlaws created a Jones inspired microbrew affectionately named 'Sno-Fro Stout' for his gutsy performance and iconic 'snow dome' against Costa Rica in the Snow Classico last year in Denver.
In summary, you take the good with the bad when it comes to Jones. He's not the kind of player you ever want to come up against, but he's exactly the guy you need on your team if you have any designs on winning anything.
04/30/2016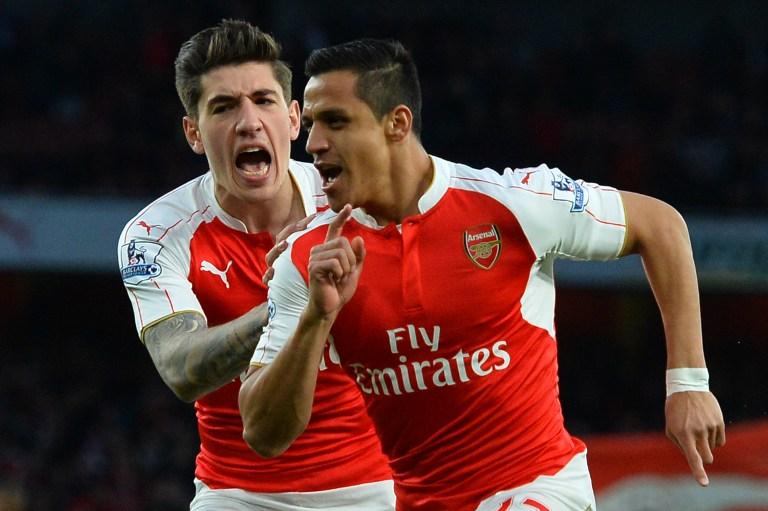 | | | | | | | |
| --- | --- | --- | --- | --- | --- | --- |
| | | | 6 | | | |
| | | | | | | |
| --- | --- | --- | --- | --- | --- | --- |
| | | | 3 | | | |
04/26/2016