Robert Burns looks at the fate of MLS clubs in CCL after another night of set backs
MLS in CCL: Glimpses of Hope for the Future
03/20/2014
Another year, another disappointing CONCACAF Champions League for Major League Soccer.
Perhaps most bizarre of all was the fact that the team expected to have the least impact, the San Jose Earthquakes, came closest to knocking off one of our Mexican neighbors. The Quakes took Toluca to extra time (2-2 on aggregate) at altitude and missed out on a semifinal spot when Shea Salinas hit the crossbar in the shootout.
Early defensive calamities cost Los Angeles and Sporting KC dearly, giving up any chance of holding on to their slender 1-0 first-leg leads. This left both American sides fighting from behind for the full 90 minutes when Tijuana and Cruz Azul, respectively, scored early and often.
The Galaxy fought back and were still in a position to advance late, but failed to deliver. Kansas City? Not so much. A crushing 5-1 defeat brought back all the demoralizing memories of years past in CONCACAF's showcase Champions League. Safe to say this is not the way MLS Commissioner Don Garber was hoping things went down.
To call it anything other than yet another debacle would be disingenuous. However, there were enough glimpses of quality, such as a 2-0-1 first-leg record among the three entrants, to give any MLS fan hope for the future. And right now, that's about the best they can get. Well, that and a little perspective.
It's common knowledge that on top of residing in a country whose football passion rivals any in the world, Mexican clubs outspend MLS clubs by a dramatic margin, and, with the exception of Tijuana's Xolos, most clubs have storied histories and academies that are near 100 years old. That's a lot of experience to compete against.
MLS is still a ways off from sending a representative to the Club World Cup, but despite this week's results, the gap is closing. Slowly but surely, the quality of MLS is rising thanks to growing fan bases, increasing public interest, higher-profile players, and a lucrative, soon-to-be-announced TV deal.
All of these contribute to the one most important factor in competing with Mexico's best - the rising salary cap. As the pay goes up, so does the talent, both foreign and domestic.
When MLS salaries begin to pay for mansions and houses, instead of duplexes and studios, the best young American athletes, many of whom give up soccer for more lucrative ventures in other major US sports, will be more tempted to stick with the game they grew up playing. And if that provides a springboard to even bigger and better things in Europe, so be it. MLS should not snub its nose at becoming a feeder league.
But yes, Mexico has our number at the club level. At the national team level? Not so much, anymore. This is where the parallels become too obvious to ignore. There was a time when the United States national team simply could not compete with El Tri - basically the majority of the 20th century. But since the turn of the millennium, more often than not Uncle Sam has come out on top.
"there were enough glimpses of quality, such as a 2-0-1 first-leg record among the three entrants, to give any MLS fan hope for the future. "
It is surely only a question of time until this phenomenon translates to the club landscape. But beyond just the salary (and talent it buys) discrepancies, MLS also must overcome the problems that come with scheduling, as the knockout rounds of the CCL always take place at the very beginning of the MLS season, and often the
teams are a shadow of the ones that qualified some 18 months before when the business end of the tournament begins.
The obstacles are many, but like the mason, the stone does not crack from one hammer strike, but instead from the hundreds that went before it.
It's been a bitter pill to swallow this week for LA, SKC and SJ fans, along with all those just supporting MLS, but the day is coming. Real Salt Lake almost made the breakthrough in 2011. MLS clubs who used to struggle even against marginal Central American opposition are now firmly entrenched in the knockout stages of the CCL and it's only a matter of time before the next step is taken.
Mexico's storied clubs won't simply give it away, but like the USMNT, eventually we'll just take it. Enjoy the ride until we do.
04/30/2016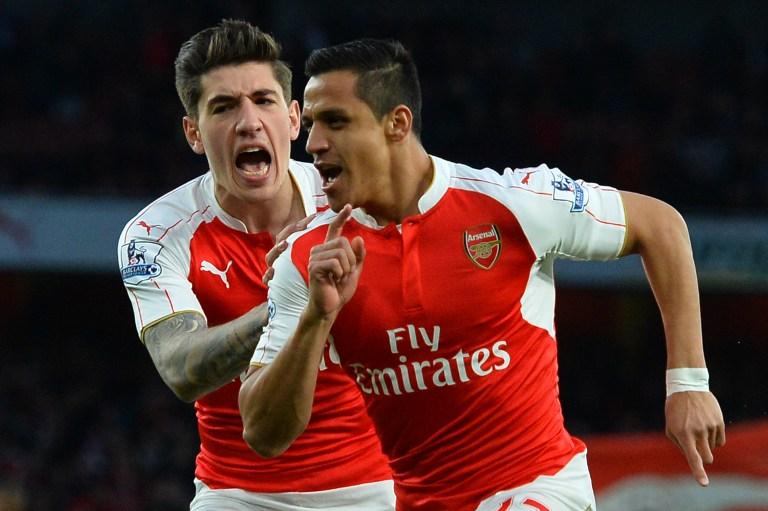 | | | | | | | |
| --- | --- | --- | --- | --- | --- | --- |
| | | | 6 | | | |
| | | | | | | |
| --- | --- | --- | --- | --- | --- | --- |
| | | | 3 | | | |
04/26/2016