It's difficult to analyze the United States' attack at this summer's World Cup without first mentioning the biggest name that won't be in Brazil – Landon Donovan.
U.S. Attack the best Defense in Brazil?
06/03/2014
It's difficult to analyze the United States' attack at this summer's World Cup without first mentioning the biggest name that won't be in Brazil – Landon Donovan.
Thousands of articles have been written about his absence, justified or not, since U.S. coach Juergen Klinsmann axed the record-setter in all major categories for the Stars and Stripes. That ship has sailed and it's time to focus on the attacking players that are there. So why bring him up?
Many have been wondering over the last three U.S. friendlies why, after the most successful year of U.S. Soccer ever in 2013, Klinsmann has decided to abandon the wildly successful 4-2-3-1 in favor of his new, very experimental 4-4-2 'diamond' formation.
Perhaps the answer lies in Donovan's omission. Perhaps Klinsmann, making a judgment based on motivation and fitness ahead of proven ability, decided that without Donovan to provide incisive runs from the wing (essential to the success of the 4-2-3-1), two strikers would be needed to penetrate opposing defenses. With a misfiring Jozy Altidore leading the line, wing play is paramount to creating scoring opportunities. With Donovan out of the picture, 18-year old Julian Green still too wet behind the ears to know his own quality, Brek Shea being a shell of his former self in Dallas, and youngsters like Josh Gatt simply too raw for the big stage, it's highly likely that Klinsmann has adjusted to the cards he feels he's been dealt.
Consider the success of Bayern Munich's 2012-13 treble winners. Target striker Mario Mandzukic is a wonderful talent, but hardly the type of scorer to lead a team to European glory on his own. He was fortified and complemented by a cast of high intensity, attack-minded wingers in Franck Ribery, Arjen Robben and Thomas Muller. No team can rely on a single striker for success – the key is in the wingers making runs off the solo striker, while also being able to create and produce with the space created by said wingers.
While Klinsmann has downplayed his formation switch by simply stating that, "We have at least two or three systems," it stands to reason that he's adjusted his philosophy after so much success in 2013 based on the personnel at his disposal (which of course he selected).
And while the new 'diamond' is certainly a more attack-minded setup, it does leave the defense more exposed without the two-man pivot of Michael Bradley and Jermaine Jones in front of the back four. Perhaps it's Klinsmann's new thinking that the best defense is a strong offense.
At the very least Klismann can look forward to having an in-form captain leading the line alongside Altidore in Seattle Sounders man Clint Dempsey. After a rather tumultuous departure from Tottenham and a less than stellar start back in MLS last season, Dempsey began the 2014 season on fire – perfect timing ahead of the world's biggest sporting event. Dempsey has all the tools to be a star in Brazil, but will be an even bigger threat if Altidore finds his wings again.
While no one questions the hard work that Altidore puts into a match, the production has been, to put it mildly, lacking. The Sunderland forward has not scored a goal since December as his club barely avoided relegation in England. But the former New York Red Bull product tends to be a very different player with the United States, and he'll need to be if the team has any chance of advancing to the knockout stage.
The pair is almost certainly already penciled in as the one-two punch to lead the U.S. line against Ghana, Portugal and Germany. Klinsmann will be hoping that each front man is on top of his respective game – for Altidore that includes strong holdup play with his back to goal and industrious flick-ons to spring Dempsey, a master of picking up the ball on the run from midfield and finding the back of the net. But that won't be enough from Altidore. He'll also need to re-find his scoring touch which might just be kickstarted with a strong aerial game off corners and free kicks.
Waiting in the wings for the U.S. will be Icelandic-American Aron Johannsson and San Jose Earthquakes forward Chris Wondolowski. Johannsson has followed in Altidore's footsteps with AZ Alkmaar in Holland by leading the team in goals a year after Jozy did the same before his Wearside move. 'Bacon,' as he is affectionately known, is a creative striker with 1 v 1 capabilities and little fear going at a defender with the slightest hint of space. He is patient and allows the ball to do much of the work for him, but also possesses good vision in tight spaces that makes him a very serviceable supplier of the ball as well.
Wondolowski is just the opposite. He's an instinctual goal scorer with tireless movement off the ball. He has a nose for goal but his game relies on the service of his teammates more than any other striker in Klinsmann's employ. The big question regarding Wondo is if he can get the job done against the likes of Ghana and Germany, and not just Belize and Cuba.
Of course the U.S. strikers will be far from effective if the team's midfielders don't supply them with quality service. Klinsmann has bet the farm on 'chalk on the boots' wide men Graham Zusi, Alejandro Bedoya and Brad Davis. Of the three, Bedoya is the most incisive and willing to take players on, but in Klinsmann's new system, he will have to stay disciplined and pick and choose his spots to bust into the 18-yard box. In contrast, Zusi and Davis are fantastic deliverers of the ball from wide positions, and more importantly, can do it well on the run. Fitness will be a major factor though as the two will have loads of defensive work to sort out against the level of opposition in Group G, and they'll be fighting the scorching heat.
Normally tying this new formation together would be a classic No. 10 in the middle, but that's not what Klinsmann has in store. The only true attacking central midfielder on the roster is Norwegian-born Mix Diskerud, and while he'll certainly see some minutes in Brazil, Klinsmann is putting all his stock in transforming Bradley from a top-class box-to-box midfielder (his role at Roma, Chievo and Moenchengladbach) into a far more attacking one (more like his role with Heerenveen and now TFC). It's no secret that Bradley is currently the most likely U.S. player to leave Brazil a major star, but it will be a daunting task for him to adjust his instincts to play much farther back and relinquish that control to either Jones or Kyle Beckerman. It does the U.S. little good to have a No. 10 that's always dropping behind the halfway line to retrieve the ball and then push forward. However, if he can adjust mentally and harness his vision to focus on the final third, there's no reason to doubt his superior quality can't shine through.
Klinsmann is relying on it.
In truth though, the United States will live and die by the success of its back four at this World Cup. It doesn't matter if the Yanks score two goals in every match if the opposition is putting in three or four. But a back line can thrive and its game be lifted when the offense does its part and gives it a cushion to work with. And if the U.S. attack does its job, while also working hard to track back and help out its defense, there's no reason to feel that advancing to the second round is impossible.
04/30/2016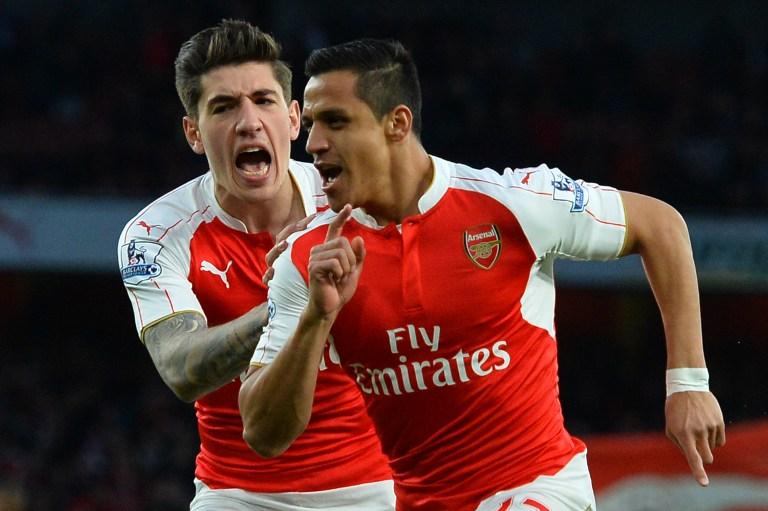 | | | | | | | |
| --- | --- | --- | --- | --- | --- | --- |
| | | | 6 | | | |
| | | | | | | |
| --- | --- | --- | --- | --- | --- | --- |
| | | | 3 | | | |
04/26/2016