Fernando Clavijo pledges to fight his illness now that he feels comfortable sharing his condition with the public.
Clavijo not taking diagnosis lying down
08/28/2014
By Steve Hunt
Last December, Fernando Clavijo was back home in Uruguay and felt a pain so severe in his left shoulder after a soccer game with some friends of fellow countryman Diego Forlan that he could not move his shoulder at all.
However, Clavijo, a former MLS head coach with both the New England Revolution and more recently with the Colorado Rapids who has been FC Dallas' technical director since March 2012, thought nothing of it, figuring it was just a normal part of getting older. He is now 58.
But when that pain continued into the start of preseason for FCD, including during a trip to the United Arab Emirates, he started getting concerned. And in late February, as the club was returning to Dallas following a preseason trip to Florida, he ended up heading to the emergency room with FCD head athletic trainer Skylar Richards once the plane landed.
"I thought I was having a heart attack on the plane," Clavijo said earlier this week in his office. "I was breathing and trying to control it, (thinking) don't panic. Chest and shoulder (pain), I thought I was having a heart attack. I got out of the plane and I told my trainer I'm going to the ER. I can't take this pain. It's not normal. They did an

EKG right away. They did blood tests and they did an X-ray on my lung and everything was good. I was not having a heart attack, so they gave me a pain killer to relax me. I went home about three hours later."
He returned to work the following day, a Monday, but thought that still experiencing this pain after four months was far from normal, so he went to the facility FCD's team doctors have near Toyota Stadium for a physical.

Clavijo asked them to do an MRI on his back because he thought he had a pinched nerve. He got the MRI the following day and two hours later, the doctor called asking him to come to her office, which he knew was an ominous sign.
"They never call you with nothing good," he said. "I was just trying to figure out what it is. We sit down and she said you have bone cancer. The first thing out of my mouth was anything else? I was shocked of course. I called my wife as she was coming from Florida. My doctor said you need to see an oncologist right away. When they say cancer to you, your life is gone."
Clavijo saw an oncologist the following day and after a full battery of tests, some positive news was finally delivered about his condition.

"We found out it was not necessarily bone cancer, more than anything it was bone marrow cancer that is not generating enough defense and generating more cancer cells," he said. "The good news is that it is not bone cancer because the majority of the people you find bone cancer already have fractures somewhere. That's how they find it. I didn't have (fractures). The doctor said we got it so early, which is incredible. They did all the tests and everything else and they said I had multiple myeloma. Bone marrow is not generating enough and they have no defense. (The oncologist said) your bone marrow is 80 percent covered with bad cells and we need to do this, this and this. This is it."
His oncologist felt that since Clavijo was in such good shape that he should start chemotherapy immediately and that's what he did on March 4, begin a three-and-a-half month course of treatment.

And like everyone who has experienced chemo, which carries with it considerable side effects like vomiting and hair loss among others, it was definitely not an easy thing for him to fight through.
"It wasn't easy. Now you understand more about when you have cancer, cancer itself is not painful. It's the treatment. I tip my hat to everyone who goes through treatment. It's not an easy ride. I did it with the help of my family," Clavijo said.

After completing his chemo in mid-June, he traveled to Houston in early July for a marrow transplant at the MD Anderson Cancer Center, regarded as one of the nation's finest facilities for cancer patients. He remained there until early August but was discharged about two weeks earlier than doctors originally thought.

Clavijo could have delayed his transplant for several months, but with his oldest son, Jonathan Martin Clavijo, 31, getting married in Colombia on Oct. 2, he wanted to go ahead and have the transplant so he could see his son tie the knot.

Right after receiving his diagnosis, he seriously contemplated making his condition public and had even written what he was going to say. However, he decided to wait for one rather simple reason.
"I was going to let it out in the beginning. I really was going to let it out," Clavijo recalled. "Then, I changed my mind. I was afraid. I don't want anybody to feel sorry for me. I am who I am. I'm going to be fine with it. I have it, yes I do but I thought for a moment that some people, I don't want them to feel bad. That's what it is. I got it. I'm a man. I'm sad when I see a kid with cancer or a mom that is just going to leave two kids. I feel for them. I feel for them and I feel sorry for them. I don't want (people) to feel sorry for me, so I changed my mind. I'm not going to do it."
However, earlier this week, his youngest son, Fernando Nicolas, 25, wrote a heartfelt and touching letter on Twitter talking about what his dad had been going through for the past nearly six months, something which touched dear old dad considerably.
"When I looked at that, I started crying. I'm very close to my kids," Clavijo said. "I'm always going to be proud and honored to become an American, but just what this country has given me and my family is the most valuable thing that I have. To be able to have what I have with my kids is for me the biggest trophy that I've got."
Through most of his treatment, he had even kept his hair. But right before he was scheduled to leave Houston, he lost it all.
"I kept my hair until the second to last day in Houston. I was supposed to go (home) on Sunday," Clavijo said. "It was Friday. My hair was still perfect. I went in to take a shower and then my hair fell out. All my hair was in my hands."
But Clavijo is now back in his office on World Cup Way and is on a regimen of 15 pills per day. He has lost some 24 pounds since the start of treatment but is now cancer-free. He will return to Houston in November for a follow-up and more tests, which he hopes will produce more good news.
And now that he's back at work, he admits that regaining a sense of normalcy is another important part of his recovery.

"For me, it is part of the therapy. It's part of the treatment that I need," Clavijo said. "When I had a chance to come back and I was clear, again it's like a kid with a new toy. It's just unbelievable. I'm happy. I'm entertained. I'm working for the future. I'm looking at what we may have to do in relationship to players for the future, so I'm back and I'm extremely happy and I'm getting better every day."
He was back in town for FCD's 3-1 win over Colorado on Aug. 9 at Toyota Stadium and in the locker room, the players had hung a banner welcoming him back to Frisco. The players had wanted to take that banner on the field after that victory to show the fans, but again, their TD decided against it.
"I wasn't ready yet. I had not been given the OK. I felt so emotional when I saw the banner by the players and I feel the same love that they showed me. I was not sure yet to let it out. I didn't want part of me to interfere with anything that they had to do in the game," Clavijo said. "I want to hug them in the locker room but more private than anything else. I know that they want it and the people will find out, but in a different way. I was extremely touched but I never wanted anything to take away from game preparation. I'm very superstitious. I wanted to let the team play and put their minds in it."
During his time as a player both in the indoor and outdoor game as well as his time as a head coach in MLS or in other leagues, the Uruguayan native has always been known as a fighter and he has approached his condition with the same sort of spirit.
"I don't know any other way. I told my kids, the only thing I can tell you is I will accept if this is my time. I'm OK with it. I've had a great life. I have an incredible family that I can only dream of, but I will fight this until the end, literally until the end. If this kills me, I'm going to keep fighting until the last minute and I am going to go in peace because it's my time and I will accept it," Clavijo said. "But I don't know any other way (than to be a fighter)."
And as he was looking out of his second-floor office at FCD headquarters in Frisco, a view which includes plenty of parking lots and the Dallas North Tollway, he admits his perspective has definitely changed a bit over the past few months.
"Life is good," Clavijo said. "It puts everything in perspective, every time you're able to look at that. Before, I just saw a parking lot. Now I'm looking at the trees and everything else I didn't look at before."
04/30/2016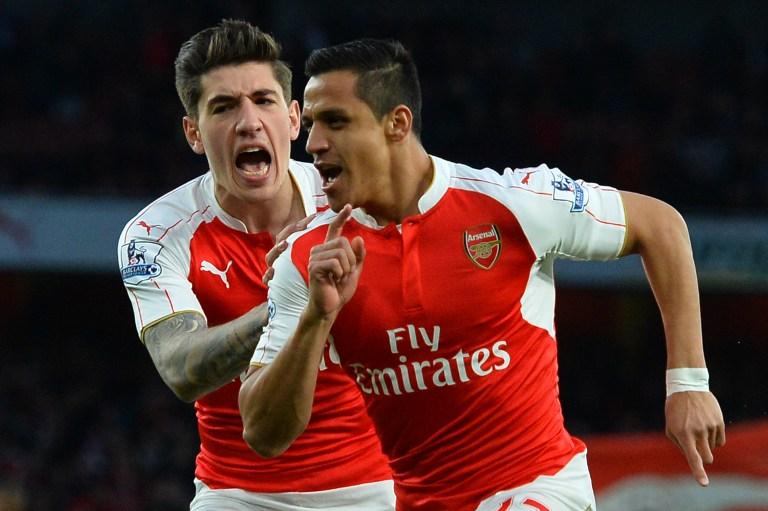 | | | | | | | |
| --- | --- | --- | --- | --- | --- | --- |
| | | | 6 | | | |
| | | | | | | |
| --- | --- | --- | --- | --- | --- | --- |
| | | | 3 | | | |
04/26/2016