This year marks only the fourth season for Michael Dellorusso in coaching, but already the former FC Dallas defender has landed his first head coaching gig, leading Arizona United SC of USL Pro.
Ex-FCD Defender Dellorusso a Rising Star in Coaching Ranks
05/15/2014
This year marks only the fourth season for Michael Dellorusso in coaching, but already the former FC Dallas defender has landed his first head coaching gig, leading Arizona United SC of USL Pro.
Dellorusso, 30, has Arizona United at 3-2-1 with 10 points through six games, putting the Peoria-based side tied for fourth in the USL Pro table. The former University of Maryland assistant who has only been in the Grand Canyon State since March also has a solid 3-2 win over the Portland Timbers Under-23 team in the second round of the 2014 Lamar Hunt U.S. Open Cup.
Arizona United will next face fellow USL Pro side Oklahoma City Energy FC in the third round on May 28.
Dellorusso was a fourth-round pick of FCD in the 2006 MLS Super Draft and played in 11 games before being released in 2009, seeing time for three different coaches in Colin Clarke, Steve Morrow and Schellas Hyndman.
After retiring as a player in 2010, he quickly landed his first coaching gig at his Alma Mater, where he worked under legendary college coach Sasho Cirovski with the Terrapins through the end of last season.
Cirovski is just one of a number of great coaches he has been influenced by along the way, a list which also includes current FCD coach Oscar Pareja, who was an assistant with the club when Dellorusso was still playing.
"Yeah, every day I thank the process I had to go through. A lot of people don't get to go through that. I see a lot of guys, they get kind of lost through the game because they're not really given the opportunity to work with such great people," Dellorusso said. "All those guys are great coaches but in their own way and that's what's helped me along the way. I've been able to pull from each and every one of them."
Another name on that list is John Ellinger, the original head coach of Real Salt Lake when that club entered MLS in 2005 and was also a Dallas assistant under Hyndman, where he coached Dellorusso.
Ellinger, now the technical director with the Soccer Association of Columbia in Maryland, where he and Dellorusso worked together, sees the former Dallas defender as having what it takes to be successful in a field he knows quite well.
"Michael has made a great transition from professional player to coach. Mike has coaching experience from one of the top collegiate soccer programs in the country and from working with the US Soccer Developmental Academy programs of Potomac Soccer Association and Soccer Association of Columbia," Ellinger said. "He has a fantastic coaching demeanor with players of all ages, a tireless work ethic, and reads the game very well. I expect Michael to find great success at whatever level he coaches."
Dellorusso has been able to utilize various aspects from each coach he has played for or worked with in his new profession and has incorporated all those things into his own coaching style.
"As far as the game goes, I'm a very possession-oriented coach. I like to play attacking soccer. So, I can get those guys to buy in, it's been a work in progress but the guys that I brought in, they like to play that way so it's been fun," he said.
One of those players Dellorusso speaks of is current FCD Homegrown forward Jonathan Top, who was loaned to the USL Pro side on April 8. Dellorusso recruited Top to play for Cirovski at Maryland and he was going to head to College Park before FCD signed him in 2011.
Top likes the fact that his new coach plays a style of football similar to what Pareja employs in Frisco, a brand of soccer he feels is a great fit for his particular skill set.
"Yeah, it's exciting, the style that we play. It's good soccer. It helps me because when I go back to Dallas, that's the way we play there too," Top said. "I'm branching out and trying different positions as well to make myself a more versatile player and to be open to any options whenever I go back to Dallas."
However, Top isn't the only player with FCD ties currently playing for Dellorusso. Two former Homegrowns are also playing in Peoria in striker Bradlee Baladez and defender London Woodberry, both of whom were released by Dallas during preseason. Dellorusso knows Woodberry especially well since he played for him at UM.
In fact, having someone he knows and has immense respect for coaching the Arizona side was a big reason why Pareja decided to send Top to the USL Pro club on loan, because he knew his young striker would be in good hands under Dellorusso.
"I think it's a great opportunity for Michael. I have been tracking his career after he retired and I had the opportunity to coach him, so I know his personality, his work ethic and the knowledge of the game that he has," Pareja said. "I think he's a great prospect for the future in MLS."
That's a pretty solid and ringing endorsement from a guy in Pareja who himself has paid his dues, working his way up from assistant with FCD and the U.S. Under-17s to eventually become an MLS head coach with Colorado in 2012 and more recently with Dallas in January of this year.
And it's not surprising to hear Dellorusso say that one day climbing that mountain in similar fashion and becoming an MLS head coach is this confident former defender's mission.
"My ultimate goal is to be a head coach in MLS. That's why I made this jump," Dellorusso said. "I love the college game. I think it's a special time for kids because it's when they become men, but my ultimate goal is to coach at the highest level in the U.S. and that's MLS. I knew personally this is the jump I had to take and it's been really good so far, but obviously I got a long way to go."
04/30/2016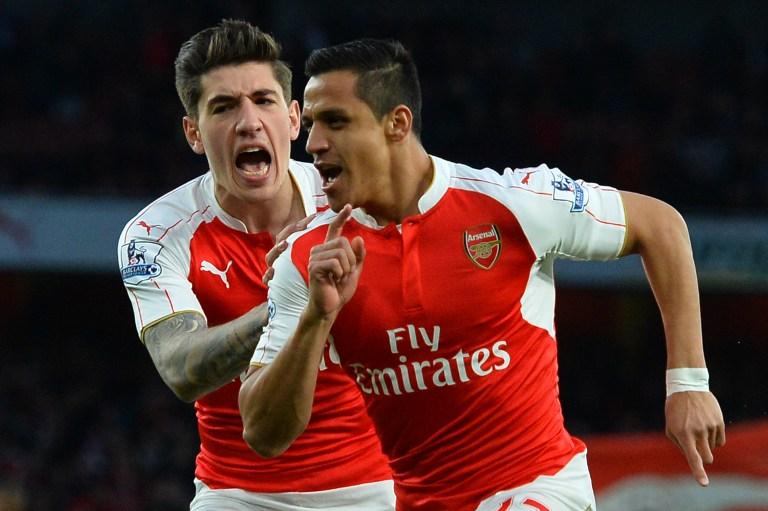 | | | | | | | |
| --- | --- | --- | --- | --- | --- | --- |
| | | | 6 | | | |
| | | | | | | |
| --- | --- | --- | --- | --- | --- | --- |
| | | | 3 | | | |
04/26/2016