Over the past few weeks, Oscar Pareja has made due with two of his primary options at holding midfielder on the shelf in captain Andrew Jacobson (ankle) and Adam Moffat (hamstring).
Jacobson and Moffat Could Both Return for Seattle Game
04/10/2014
Over the past few weeks, Oscar Pareja has made due with two of his primary options at holding midfielder injured, captain Andrew Jacobson (ankle) and Adam Moffat (hamstring). Through five games, the FC Dallas head coach has employed five different combinations of holding midfielders and it's hard to argue with the results since FCD currently leads MLS with 13 points and 13 goals scored.
However, Pareja is pleased not only to see Jacobson and Moffat recently return to full training, but also that each veteran could be back on the squad if not the starting XI in time for a visit from Seattle Sounders FC this weekend.
"Adam is good to go. Last week, he was catching up with the fitness and the game mode timing. He's ready. Yes (he could be back in the 18) or the 11," Pareja said after training on Wednesday.
Jacobson is a bit behind Moffat, but the first-year FCD head coach wouldn't rule him out for this weekend.
"I saw him today. He did very good. He's progressing a lot," Pareja said of Jacobson. "We still have a few days, but as of today he's a little behind but not too far."
Both players sustained their respective injuries during a 3-1 win over Chivas USA on March 22 at Toyota Stadium. Moffat's hamstring injury came in the 11th minute with Jacobson coming on for him. Then in the second half, Jacobson injured his ankle after a hard 50/50 challenge near midfield and also had to leave the game.
Moffat joined FCD in a December 2013 trade with Seattle that sent local product Kenny Cooper to the Emerald City. And after sitting the past few weeks, he's itching to get back on the field for his new employer.
"Feeling good, great in the last few days so getting there," Moffat said. "When you miss two weeks, it takes you a little bit to get back in it, but injury feels good."
Jacobson has been with Dallas since 2011 and was named captain by Pareja prior to the start of this season. But in his absence, third-year center back Matt Hedges has been wearing the armband for FCD.
And even though his progression has been a bit slower than that of Moffat because their injuries were completely different, he feels good about where he's at and wouldn't rule himself out for this weekend.
"Yeah, I'm getting there. It was a bad injury. I think the first 75 percent went really well, went quickly and now it's really working with (our) strength coach," Jacobson said. "I'm able to do a lot of stuff but some stuff not yet."
Naturally, Jacobson would like to be back on the field for the Sounders FC game, but is also cognizant of the bigger picture and the fact that him being healthy going forward even if it means he misses one more week is always most important.
"Yeah, I've definitely gotten a lot better today (Wednesday) from just two days ago, so it's getting better every day," Jacobson said. "But it is a long season and I don't want to jeopardize anything. Today I was able to be out there the whole training, so I'm feeling really good."
One thing that has been great for both central midfielders is that they spent plenty of time together during their recovery, which resulted in them pushing each other to get back on the field and in the mix for the 18 or first 11 as soon as possible.
"Yeah, obviously (we had) different injuries, but kind of at the same speed recovering. It's different when it's a muscle and the knock that he (Jacobson) took is a bad one, but it's good when you're trying to get back fit and there's somebody else alongside you, especially someone that you're likely spending some time playing with as well, yeah always helps," Moffat said.
Jacobson concurs that having his new teammate and someone he's bonded with rather quickly has helped motivate both of them during the recovery process.
"I think it's been difficult for both of us to watch because we're both really competitive people, but it's been great how well the team has played. We get along really well, have a good understanding," Jacobson said. "We kind of push ourselves. In the training room, we do boxing, a lot of stuff for agility so we kind of push ourselves every day."
Pareja has already done his share of tinkering in his central midfield through FC Dallas' first five games of the young season, but with the return of captain Andrew Jacobson and Adam Moffat imminent, he will soon have every option at his disposal, something which figures to give the new FCD head coach great peace of mind going forward.
| | | | | | | |
| --- | --- | --- | --- | --- | --- | --- |
| | | | | 2 | | |
04/30/2016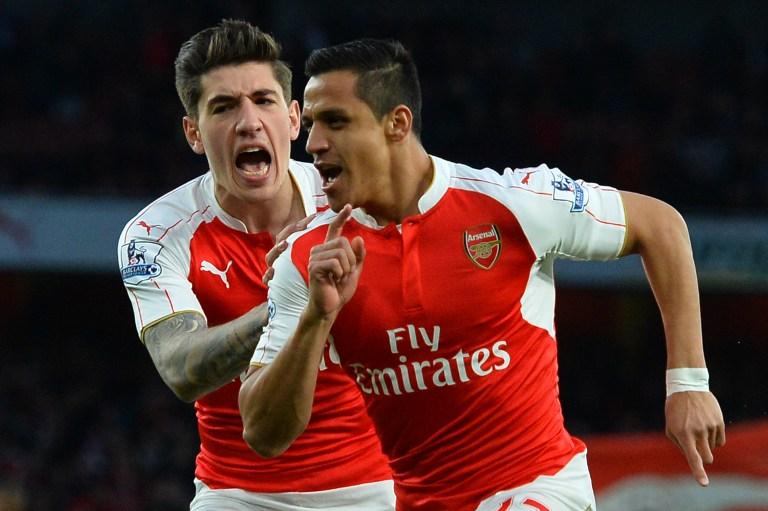 | | | | | | | |
| --- | --- | --- | --- | --- | --- | --- |
| | | | 6 | | | |
| | | | | | | |
| --- | --- | --- | --- | --- | --- | --- |
| | | | 3 | | | |
04/26/2016