Over the past few seasons, FC Dallas has sported one of the better center back tandems in MLS in Matt Hedges and George John.
Keel and Hedges Building Solid Partnership with FCD
04/01/2014
Over the past few seasons, FC Dallas has sported one of the better center back tandems in MLS in Matt Hedges and George John. Unfortunately, one-half of that combination, John, has been battling injuries all during preseason and the early stages of the 2014 season and has been unable to return to full training of yet.
When asked about John's recovery late last week, Dallas head coach Oscar Pareja said his standout center back should return in a matter of weeks instead of months. Sure, that news is only mildly encouraging but for a player whose last on-field action came on Oct. 5, 2013 at Real Salt Lake, any news that isn't completely negative is a step in the right direction.
But in John's absence, others have naturally gotten an opportunity in the starting 11. In the March 8 season opener against Montreal, that individual was Academy product Moises Hernandez.
Hernandez did OK for himself, but a left back by trade he was clearly playing out of position in the middle and at times it showed. Veteran Stephen Keel had returned to full health prior to the following week's game at Sporting Kansas City, so he got the start alongside Hedges and it quickly became clear this had the makings of another solid combination.
Keel has now started with Hedges in FCD's past three games and that pairing has quickly developed into a solid partnership with Dallas allowing just three goals over the past 270 minutes, all with Keel and Hedges manning the middle.
Earlier in the season, Hedges discussed how much he has enjoyed playing alongside Keel and now from the fun-loving veteran comes the truth about the origins of that compliment.
"I gave him 25 dollars, maybe 30 (to say that)," Keel joked. "No, it's easy to play with Matt. I think he's taken the next step in his game. He's always had quality and he's added that little bit of leadership, that vocal aspect to it. We read each other well. I know when he gets the ball in certain spots where he wants me and it's vice versa. (It) makes my job a lot easier that any little messes that he's going to put the fires out. It's actually a pleasure playing next to him. It's quite fun and we seem to get along real well on and off the field and I think it shows on game days."
Naturally, Pareja would like to see John return to full health so he can choose between him and Keel, who played for him with Colorado in 2012, but until that happens, he gains great peace of mind from the fact that Keel has filled in admirably alongside Hedges.
Pareja also realizes that not only has Keel consistently delivered the sorts of performances he expects on a weekly basis in training and in matches, but he also knows that when John does finally return that Keel's strong showings make the possibility of resting John during the season to keep John fresh a distinct possibility since Keel can step right in.
"That depth that we all talk about is crucial for the objectives that we have. Keel is a good example of that. Keel is someone who helps you. (He says) I'm here and if you play me, I challenge the position and he's doing it right now and he's a team player, but I know that he feels now that he can take the position and that's wonderful," Pareja said. "So I hope that he can keep continue working hard and things come well for him and Matt."
Just watching them on the field together, it's clear that the chemistry between Hedges and Keel is rock solid. And just as Hedges had good things to say about his fellow center back, Keel couldn't help but return the favor and heap some compliments of his own on Hedges, who has become a more vocal player this season.
"I think coming into this year, that's one thing, especially the coaching staff and everybody wanted from him. His potential is through the roof," Keel said. "You see defensively how sound he is. He can singlehandedly take their striker out of the game and now you see what he does going forward."
Keel added: "He picked up right where he left off last year, so I think that vocal part, that leadership part he's accepted that and taken that upon a challenge. Yeah, I've seen that maturation if that's the word. Maturation, yeah that's a good word. Thank you, Wake Forest (my alma mater). I think with him the sky's the limit. It's nice to play with someone like that."
FCD (3-0-1), who currently leads MLS with 10 points, returns to action Saturday night at Houston.
04/30/2016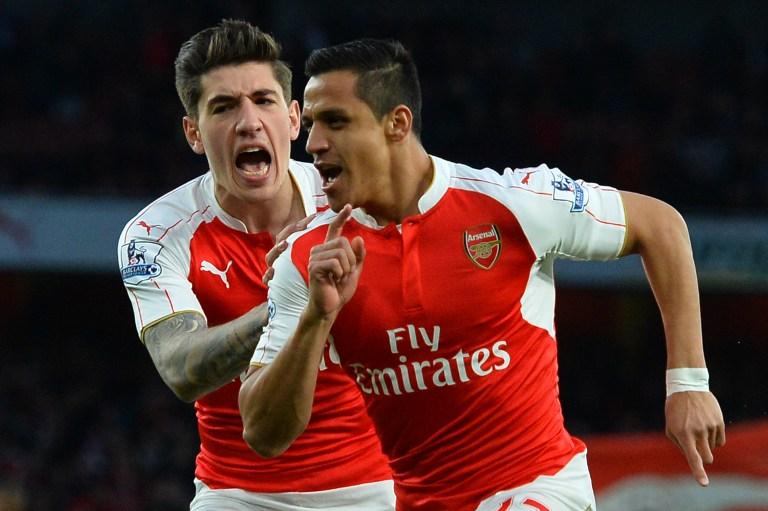 | | | | | | | |
| --- | --- | --- | --- | --- | --- | --- |
| | | | 6 | | | |
| | | | | | | |
| --- | --- | --- | --- | --- | --- | --- |
| | | | 3 | | | |
04/26/2016