By Steve Hunt Colin Clarke and Oscar Pareja know each other quite well. That's because Clarke, now the head coach of the NASL's Carolina Railhawks, coached Pareja between 2003 and 2006 with FC Dallas.
Open Cup quarterfinal match has added meaning for Clarke, Pareja
07/08/2014
By Steve Hunt
Colin Clarke and Oscar Pareja know each other quite well. That's because Clarke, now the head coach of the NASL's Carolina Railhawks, coached Pareja between 2003 and 2006 with FC Dallas.

Clarke was an FCD assistant under Mike Jeffries until Jeffries was fired in Sept. 2003 with Clarke replacing him on an interim basis. That offseason, the Dallas organization removed that interim tag and Clarke coached FCD through the end of the 2006 season, when he was let go following a first-round playoff loss to the Colorado Rapids.
Pareja played for him between 2003 and 2005. And after hanging up his boots, he joined Clarke's staff as an assistant coach in 2006. Pareja remained an assistant under Clarke's successor, Steve Morrow, the former Arsenal defender who would be let go himself in May 2008, but he has maintained a close relationship with Clarke over the years.
And with FCD drawing the Railhawks in the quarterfinals of the 2014 Lamar Hunt U.S. Open Cup on Wednesday night at WakeMed Soccer Park in Cary, NC, Clarke and Pareja will meet, this time as rivals.
"We have a friendship. We have a very good relationship as friends. I've known Colin as a player and I've known him as a coach too. I played for him and then I worked for him. There was a lot of positive influence that he had on me with his character, his personality and the way he sees the game," Pareja said.

Clarke takes pride in the fact that he gave Pareja his first opportunity as a coach and the longtime head coach isn't at all surprised at how well his former player and assistant has fared over those past nine seasons in his second profession.
"Yeah, Oscar was a player for me first and foremost. He was someone who was coming through the twilight of his career when I was there as a head coach. But Oscar is a very, very passionate person and you can see that in how he coaches, his knowledge of the game and understanding and how he gets his message across," Clarke said.

And even while Pareja was still playing for him, the former striker from Northern Ireland already knew he had the makings of being a great coach once his playing days were over.
"He wanted to be a coach. He wanted to learn and he wanted to help others. He loves Dallas. It's where he's spent most of his career and you can see that he had some success in Colorado and now he's come back home so to speak with Dallas," Clarke said. "Yeah, doing good things there as well."
Of course, their friendship will be put on hold for at least 90 minutes come Wednesday, a match that both parties are clearly looking forward to. FCD is looking to advance past the quarterfinals for the eighth time in club history after falling to Portland in the quarters in the 2013 Open Cup while Carolina looks to reach the USOC semis for the second time in franchise history.
"This will be a great experience to go compete with him due to the respect that I have. We have had great moments together. And now that soccer has brought us together again as competitors, it's fantastic," Clarke said.
Clarke is not only looking forward to seeing and coaching against Pareja, but he's also eagerly anticipating seeing longtime FCD assistant Marco Ferruzzi, who played for him with the USL's Richmond Kickers before becoming an assistant under Clarke in Dallas in 2004, a position he's held ever since, remaining with FCD through the eras of Morrow, Schellas Hyndman and now Pareja.

"I'm looking forward to facing him and looking forward to seeing him again," Clarke said of Pareja. "We'll be all business during the game and we'll see what happens from there. And it's not just Oscar. I'll see Marco (Ferruzzi) as well, who I brought to Dallas. There's one or two others (that remain with the club from my time with FCD) but not too many now because it's a few years back, but looking forward to meeting them and having a chat with them. Hopefully it'll be a good game and we get the right result."
Dallas has reached the quarterfinals by beating Houston 3-2 in overtime on June 24 and blanking the NASL's San Antonio Scorpions 2-0 on June 17. Carolina has advanced through the past two rounds by beating MLS sides the Los Angeles Galaxy and Chivas USA.
| | | | | | | |
| --- | --- | --- | --- | --- | --- | --- |
| | | | | | | |
04/30/2016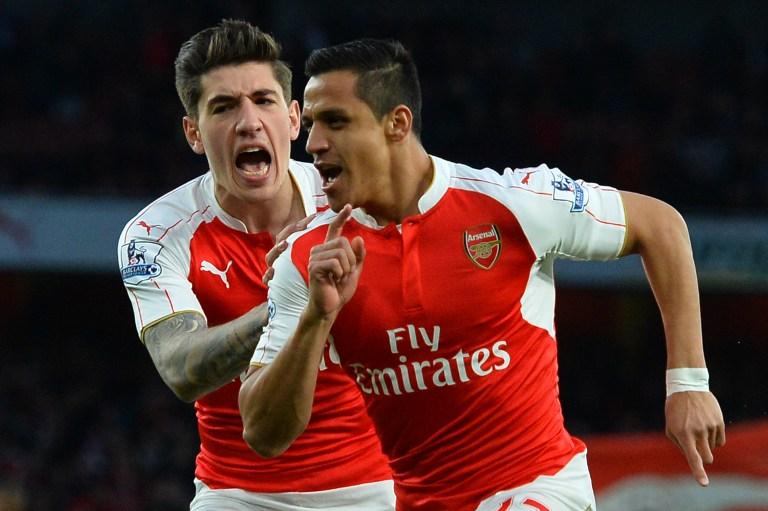 | | | | | | | |
| --- | --- | --- | --- | --- | --- | --- |
| | | | 6 | | | |
| | | | | | | |
| --- | --- | --- | --- | --- | --- | --- |
| | | | 3 | | | |
04/26/2016