Oscar Pareja sees big difference in Sanchez since return to FCD
Pareja sees big difference in Sanchez since return to FC Dallas
08/07/2014
Oscar Pareja isn't someone who is usually at a loss for words. That's why when after training on Wednesday the first-year FC Dallas head coach was asked if he has seen a different Richard Sanchez since his return from Mexico than the player he saw before, it was surprising to see Pareja a bit befuddled in how to answer the question.
"Yes (he has been different). I don't know. I can't explain. It's something. I'm trying to figure it out, what happened in that month because I got a kid here who has been reenergized and I know he's seeing the game different," Pareja said.
Sanchez, 20, was the first goalkeeper FCD signed out of their youth academy but is someone who has yet to play any substantial minutes with the first team. In June, he was sold to Tigres UANL of Liga MX, Mexico's top division.

However, after Dallas No. 2 goalkeeper Chris Seitz went down with a quadriceps injury on July 4, and will miss the next six to eight weeks, FCD started working on a way to bring Sanchez back on a short-term basis to serve as the backup being No. 1 keeper Raul Fernandez, a 2013 MLS All-Star.
Dallas and Tigres agreed to delay his transfer and Sanchez was the backup to Fernandez in a 2-0 win against the New England Revolution on July 19 in Frisco.
Sanchez then played the entire second half of a friendly with English Premier League club Aston Villa FC on July 23.

So, he's been back in Dallas for about a month now and Sanchez, who is set to return to Tigres once Seitz returns to full health, is happy to be back.

"Being over there, being away from home, being away from what is Dallas, I just feel like I'm home again. It is home. I came up through the academy system here and I'm training here now. I feel like it's where I fit," Sanchez said.
After being in the FCD fold for so long, heading to Monterrey and to Mexico was definitely a new experience for this young talent, but training with Tigres, a team that is now officially his new employer, was an experience he enjoyed and one he looks forward to returning to once Seitz returns.
"It was good, a good experience training with a team like Tigres, being part of them now is really good. They're a great caliber team in Mexico, one of the bigger clubs there. So just getting a feel for what it's like over there is nice," Sanchez said.
He didn't take his car to Mexico with him, which made it a bit tough to get around Monterrey. However, the affable young keeper quickly bonded with his new teammates and one of them in particular who he already knew had no problem taking him around town to show him the area.
"One of the players out there that I know is Herculez Gomez. He's American as well, so we got along right off the bat. He would help me out to get around in Monterrey," Sanchez said.
Sanchez was first linked to Tigres, a former partner of FCD, about a year ago when news came out from the Liga MX side that he had been transferred to the club. That report turned out to be false, but this Homegrown goalkeeper did offer a bit of insight as to what exactly happened with that situation last summer.
"It was a bit confusing. As far as I know, they had just invested 75 percent of their money on my rights. That was pretty much all that was about on that aspect," Sanchez said.
Of course, things that like just don't happen in MLS but the young keeper who has literally seen the world through his various travels with Mexico's youth national teams knows that such a practice is actually rather common in other leagues.

"I'm sure things like that happen anywhere else in the world. We just don't hear of them. I'm here in Dallas. I'm happy to be a part of this team and happy to be able to help them," Sanchez said.
His 45-minute stint against Aston Villa was the first action he's seen on the field since his return and even though he let a goal in during his time between the posts, which came off a free kick, he looks back on the chance to face an EPL team in front of his own fans as nothing but a big positive.
"To get minutes in that game was awesome for me. As a player and as a person too, it helps you mature, playing against big teams like that. I don't have many minutes under my belt with the first team, so to be a participant in that game was just incredible for me," Sanchez said.
And since Frisco is where he has been for practically the last three years except for the almost month he was with Tigres, he admits that when he returned, even if he's only back on a short-term basis, it did feel like he never left.
"Pretty much, it feels like one of those trips where I go with the national team and come back," Sanchez said. "That's how it felt. I just came back with the mentality of wanting to help this team with the remainder of the time that I'm here and just happy to be a part of it."
Of course, he realizes that his time with FCD will be limited as Seitz could return as soon as the middle to latter part of September, which means that Sanchez will again head to Monterrey, this time on a long-term basis. But until that day comes, he's going to savor the rather unique experience of being back in such familiar surroundings.
"Yeah, I've given it some thought. Trying to see what's going on, but there's just people that I'm going to have to talk to like my agent and my father to see what they can come up with," Sanchez said. "But for the remainder of the time, like I said, I'm happy to be here and I'm going to be supporting the group as much as I can."
And even if Pareja, who coached him in the FCD academy before coaching him again this year with the first team can't quite articulate how Sanchez has been different since his return from Mexico, he's clearly ecstatic to have his young keeper back, even if it is for a short period of time.
"I can't be precise, but I can see his eyes, the way he's working and the way he performs in training. It's just given him a second gear, another gear. It's very interesting," Pareja said.
04/30/2016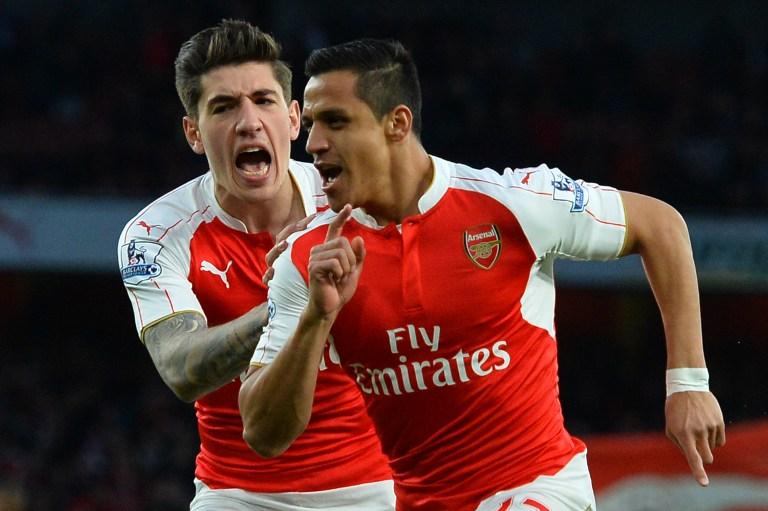 | | | | | | | |
| --- | --- | --- | --- | --- | --- | --- |
| | | | 6 | | | |
| | | | | | | |
| --- | --- | --- | --- | --- | --- | --- |
| | | | 3 | | | |
04/26/2016