MATCHES
Jurgen Klinsmann faced the media on Friday to explain his decision to leave Landon Donovan out of the U.S. World Cup squad but he gave little away about the concrete reasons behind a decision which has upset many American fans.
4 Reasons Why Klinsmann Dropped Donovan
05/23/2014
Jurgen Klinsmann faced the media on Friday to explain his decision to leave Landon Donovan out of the U.S. World Cup squad but he gave little away about the concrete reasons behind a decision which has upset many American fans.
When asked by one reporter to give specific details on what about Donovan's game meant other players were "a tiny, little bit ahead" of the country's record scorer, Klinsmann threw the question back to the media.
"I leave that up to you, you can read him as well in his game, that is also part of your job."
So l'll take up the challenge and try to understand why Klinsmann might have made his decision to leave Donovan in California during the World Cup and also try to answer some of the questions that remain hanging over this controversial choice.
This isn't the 2010 Donovan.
You don't have to have be an L.A. Galaxy season ticket holder to realise that at 32-years-old, Donovan has lost some of the qualities that made him the top player in the U.S. for over a decade. To put it bluntly – he is slower and less dynamic.

Klinsmann did offer some hints in this direction when he said: "He is maybe not the one now anymore to go one-against-one all the time or going into the box, or finishing off. He brings other values to the table – his outstanding passing game, his experience which is a big factor always and other elements. He changed his game over the last few years which is normal at that stage of his career".
It is indeed normal and it happens to every player. But many still think that a slower, less dynamic Donovan is still a better bet, at a World Cup than an untried 18-year-old Julian Green or a Brad Davis. So does work-rate, never a strong point for Donovan, also factor into the equation? It certainly would explain why Klinsmann no longer considers Donovan a midfield or wide option. Donovan has often struggled at tracking back duties while the likes of Graham Zusi and Brad Davis will be given plenty of territory to cover – with no 'drifting out of the game'.
Is Donovan training like everyone else?
When Donovan was left out of the starting line-up for the April friendly against Mexico, Klinsmann highlighted the fact that he hadn't shown well in training when he was hampered by a knee problem.
Donovan's comments in response may indicate that he is no longer capable of going full-on, in every session: "I can't do it every day in training. That's why leading up to the Mexico game, when I don't train well for a couple of days, alarm bells probably go off in Jurgen's head. But I know myself, and I know when game day comes, I know how to perform."
Did those alarm bells go off again in Palo Alto this past week? We don't know, but again, it is no criticism of Donovan if he has reached that stage of his career when he needs to rest his knees or other weary joints between games – he is, after all, near the end of his career. But Klinsmann puts great emphasis on training hard every day and Donovan's issues may have left him wondering whether he can justify making an exception for one player.
It was noticeable that when asked to talk about Green, Klinsmann said he "didn't hide in practice, not even one second" and when praising Chris Wondolowski he said: "This guy since three years is working his tail off for this team. In every training session he's the first on the field and he's ready to go, and he wants to prove it."
Those comments may not have been direct comparisons with Donovan but they certainly indicate the qualities that Klinsmann appreciates.

But even if all this is true, why not take Donovan is an impact-sub?
This is the big unanswered question. It is certainly hard to make a case for the 32-year-old Landon Donovan as a starter for the current U.S. team, particularly given the emphasis on speed and work-rate that Klinsmann is demanding and the diamond tactical approach he seems to be favoring at the moment. But many have asked in the past 24 hours, why not take Landon and use him from the bench? Surely there is space to bring someone whose whole career has been defined by delivering at the big moments.
But there is a major risk in having a big-name, strong personality, experienced player who is no longer a starter be part of a World Cup group. In the next fortnight and then in Brazil the squad will be constantly together, stuck in planes and hotels as well as in tactical meetings and training sessions. Harmony and morale are vital.
If that experienced player is unhappy at not being a starter, that can cause tension. Donovan isn't the type to start mouthing off about his situation to other players or to forment a rebellion against the coach. But perhaps, complex and often introverted personality that he is, he might be the kind to sit glumly in the corner, saying little. Might it perhaps, to put it mildly, be a little awkward to have a once great player now a back-up reserve? You certainly don't have that problem with a Wondolowski or an Aron Johannsson who will both be delighted to even make the bench.
Is there something personal between Klinsmann and Donovan?
I don't believe there is some sort of feud, after all, why would Klinsmann have even bothered bringing Donovan into his 30-man squad? However, Donovan's break from the game, when he talk about lacking motivation certainly did not impress Klinsmann.
Nor will it have been easy to forget that Donovan's 'personal time' included skipping crucial World Cup qualifiers against Honduras, Costa Rica and Mexico at the Azteca stadium. It is almost unheard of for a leading player for a national team to stop playing in that manner.
Around that time I asked Klinsmann if he had ever had moments in his playing career where motivation had been tough to find and he replied: "Yes but then those were the times when I asked for a transfer". It was a telling statement and one which contrasts with Donovan's lack of interest in furthering his career by moving to a bigger club in Europe. They are two men with very different mindsets and very different approaches to their careers.
In Klinsmann's world – and that of many top professionals – the idea of quitting before your time is unthinkable and so is the idea of turning down the Premier League to stay in MLS. That is not to say that Donovan is wrong to place importance on other things in life - he is an interesting personality and one who is, sometimes, refreshingly reflective and frank. The part of Klinsmann that is slightly hippy, new-age and drove a VW Beetle, might even appreciate that side of Donovan. But the professional coach Klinsmann wants to see hunger and desire from his players.
When he was taking his break, Donovan said: "Obviously I would enjoy playing in another World Cup but it won't kill me if I don't". Maybe it does "kill" Donovan now. After coming back from his break he found the motivation and clearly wanted to be in Brazil.
But perhaps that attitude in late 2012, the skipping of crucial games, combined with his fading ability, his fitness and inability to train hard every day, created for the coach an overall 'reasonable doubt' about Donovan that proved to be fatal.
04/30/2016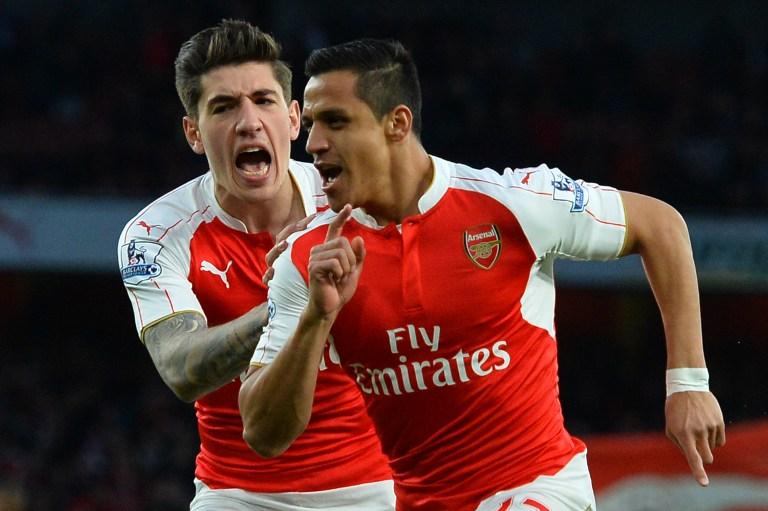 | | | | | | | |
| --- | --- | --- | --- | --- | --- | --- |
| | | | 6 | | | |
| | | | | | | |
| --- | --- | --- | --- | --- | --- | --- |
| | | | 3 | | | |
04/26/2016