The incredibly detailed revelations of cash payments made to football officials by Qatari Mohamed Bin Hamm before FIFA's 2022 World Cup vote, published by the Sunday Times yesterday, have inevitably led to a new round of calls for a re-vote. And for the first time, that prospect now looks a real possibility.
A Qatar Re-vote Could Open the Door to a World Cup in the U.S.
06/02/2014
The incredibly detailed revelations of cash payments made to football officials by Qatari Mohamed Bin Hamm before FIFA's 2022 World Cup vote, published by the Sunday Times yesterday, have inevitably led to a new round of calls for a re-vote. And for the first time, that prospect now looks a real possibility.
Take nothing for granted in the world of FIFA politics but that could mean there is a real chance of a World Cup in the United States eight years from now.
Don't expect U.S. Soccer to start campaigning publicly for a re-vote – that could be counter-productive in the world of FIFA politics – but if FIFA's members decide that enough evidence exists for the vote to be taken again, Sunil Gulati will surely be weighing up the chances to get the tournament back in the States.
Gulati has been on the record recently stating that the rules on bids and the voting process would need to change if the U.S was to even bid for the next available slot – 2026, never mind run again for 2022. The U.S. Soccer president quite rightly wants to see an end to secret voting, less junkets and more emphasis on the technical report into each bid.
But there is a chance that if FIFA is willing to take the unprecedented step of a re-vote on a World Cup hosting they might also countenance the kind of reform that Gulati is pressing for. That could pave the way for a U.S re-bid for 2022.
Australia will also be ready to throw their hat back into the ring with what many see as an attractive bid and there could be all kinds of surprises with European FA's increasingly angered that the behavior of minor footballing nations are tarnishing the game.
But with so many modern stadiums and with all the infrastructure in place, the U.S, outside of the major European football nations, has a unique case that they would be ready to put on a World Cup without the need for major investment and time.
Until this weekend, a re-vote seemed a long shot but with The Sunday Times saying they have "millions" of emails and documents related to the case, we can expect constant feed of further damaging stories between now and the FIFA Congress in Sao Paulo on June 10. That will surely ratchet up the re-vote pressure even further.
Already FIFA vice-president Jim Boyce, of Northern Ireland, has said he would support a re-run if the allegations against Qatar were to be proved, a stance echoed by Michael van Praag, president of Holland's federation.
But the key to the process will be the report from American investigator Michael Garcia whose investigations will end on June 9.
Every time a new allegation has emerged FIFA have simply responded by pointing reporters in the direction of Garcia's investigation – that has been convenient for them but it has also had the cumulative effect of increasing the importance of that report. How independent Garcia's report will truly be remains to be seen and there is the suspicion that Blatter will want findings and especially recommendations that stay within politically convenient limits.
There are certainly some who fear Garcia will make sure his report is acceptable to Blatter. This week's Private Eye magazine in the United Kingdom, cited Colombia University law professor Scott Horton talking about Garcia's track record: "The one thing that could be predicted with utter confidence on the basis of Garcia's professional career is that he would zealously protect whoever appointed him and paid his bills. He might actually go after corrupt figures but only to the extent it served the agenda of the person who appointed him".
Hopefully we will get the chance to judge how intensely Garcia has investigated. FIFA's 'code of ethics' does not require the details of Garcia's report to be made public but there will be real pressure for the final document to be released. Even if FIFA were to try to keep the report secret, it would not be a surprise if someone in the body decided to leak it and indeed, Garcia himself may want his work to see the light of day.
Garcia is reported to begin interviewing Qatari officials today – almost two years after he was appointed to investigate allegations of corruption. Quite why it has taken the former U.S. attorney so long with this report is anyone's guess – as is the likely content of his final document.
But those who talk of the need for a 'smoking gun', concrete proof of bribes resulting in specific votes, may be missing the point. When CONCACAF released their devastating 'Integrity report' on Jack Warner and Chuck Blazer's financial dealings it came via the same sort of process – an outside investigation with the release controlled by the Confederation. None of the issues were sent to court and the material did not therefore need to stand up to the standards of proof needed by a judge or jury.
If FIFA wanted to remove the World Cup from Qatar, or at least force a re-vote, a report from Garcia which raised serious question marks over the process could be enough to trigger the process. There are already, especially after this weekend's reports, concrete questions to be answered and what could conservatively be considered reasonable doubts over the cleanliness of the vote process.
The key question is - does FIFA, or its President Sepp Blatter, want to make the move? There is reason to believe they may be relieved to be rid of the whole Qatar business. Blatter has made it clear that he didn't vote for Qatar, he recently called that vote a "mistake" and one leaked email from his General Secretary Jerome Valcke remarked that the Qatari's had 'bought' the World Cup. In both cases attempts were made by FIFA to spin out of those comments but the impression has remained that FIFA's leadership believe their executive committee's decision has left them with an awful headache.
On top of that, the tricky business of moving the 2022 World Cup to winter, to avoid the intense heat of summer in the Middle East state, is already proving to be a task that could cost FIFA. Television companies and European clubs and leagues have made it clear they will be unhappy with a tournament that won't take place on the agreed dates in the summer of 2022 and there are potential compensation and legal issues.
The Qatar bid's defense in the face of the latest round of accusations has been repetition of their absolute innocence and a total distancing from their compatriot.
"In regard to the latest allegations from The Sunday Times, we say again that Mohamed Bin Hammam played no official or unofficial role in Qatar's 2022 Bid Committee," they said in a statement.
Yet in November, 2010, Qatar 2022 bid chairman, Sheikh Mohammed bin Hamad bin Khalifa Al Thani told World Football Insider that Bin Hammam was the bid's "biggest asset" and that he was been a crucial "mentor" for his team.
"Outside the executive committee and within the bid itself Mohamed Bin Hammam has been a very good mentor to us. He's been very helpful in advising us how to go about with our messaging and can have the biggest impact," said Al Thani.
"He's always been advising us and always been by our side. He's definitely our biggest asset in the bid."
If Bin Hammam is an asset to anyone now, it is only to those looking for a fresh vote for 2022.
04/30/2016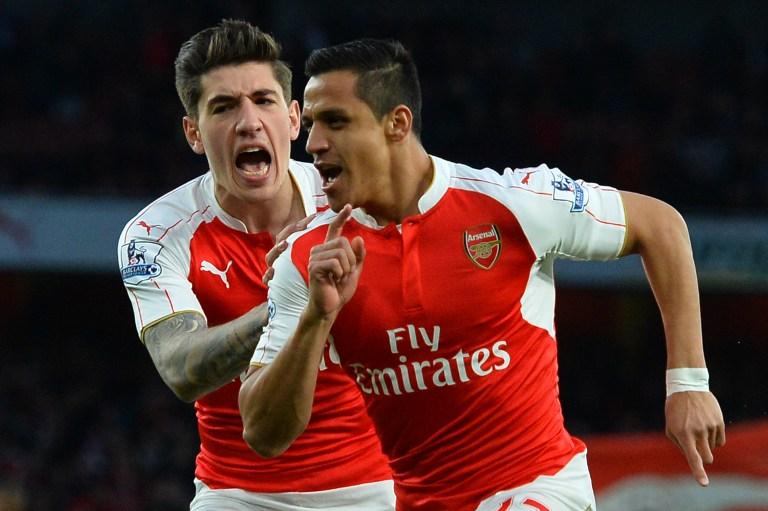 | | | | | | | |
| --- | --- | --- | --- | --- | --- | --- |
| | | | 6 | | | |
| | | | | | | |
| --- | --- | --- | --- | --- | --- | --- |
| | | | 3 | | | |
04/26/2016