On Wednesday night when L.A. Galaxy took on Manchester United in a friendly at the Rose Bowl in Pasadena. Over 86,000 fans turned out for the game but even to the television viewer it was clear, from the huge amount of red shirts in the stands, that the overwhelming majority of those in attendance were rooting for Manchester United.
American soccer's 'Euro Snobs' are here to stay
07/28/2014
Just a few weeks ago, you could hardly avoid the articles in the media, here and internationally, suggesting that soccer had finally broken into the American mainstream. And after all, with World Cup matches drawing audiences comparable to the NFL's Sunday Night Football, there was plenty of evidence to suggest that Americans had indeed woken up to the pleasures of the global game.
But beneath the excitement there was a largely unspoken question – how many of those tuning in to watch Jurgen Klinsmann's team in action, would become week-to-week fans of the game? Or more specifically, could these casual USA fans be translated from national team supporters to MLS ticket buyers?
It is far too early to draw any conclusions on that front – if there is to be a trickle down effect in American soccer, it won't be measured in the space of a month. But this past week has offered a reminder, if it were needed, that the American soccer market is a complex one in which there is little direct connection between nationality, locality and club allegiance.
There was no sharper example of that than on Wednesday night when L.A. Galaxy took on Manchester United in a friendly at the Rose Bowl in Pasadena. Over 86,000 fans turned out for the game but even to the television viewer it was clear, from the huge amount of red shirts in the stands, that the overwhelming majority of those in attendance were rooting for Manchester United.
As we can safely presume that few English fans made the trip to California for a friendly and that the local expat population wouldn't fill more than a sector or two of the ground, we are left with the strange fact that thousands of Californian soccer fans chose to support an English team against an American team, against a Californian team.
Could there have been a more vivid illustration of what some MLS fans like to call 'The Euro Snobs'?
There was no shortage of American fans in Arsenal shirts at Red Bull Arena on Saturday and the other games in North America involving the other big Premier League clubs have also been visible demonstrations of the success that English teams have had in selling their jerseys to Americans.
It is a strange situation and even more jarring, to many, coming so quickly after the recent outpouring of patriotic soccer support in the U.S.
I've heard understandably frustrated MLS fans say that there is nowhere else on earth where fans would support a foreign team over their own local club. But, that is not quite true. Before they focused so heavily on the North American markets, Premier League teams did their marketing and pre-season warm-ups in Asia and the same phenomena was evident there – fans showing total disinterest in their local clubs while posing for photographs in the replica jerseys of their adopted 'EPL' teams.
Not surprisingly, those that have invested much time and energy in building the game in the United States find this hard to stomach. As former U.S international turned television pundit Alexi Lalas tweeted: "If the only pro soccer games you watch are summer friendlies, then you are not a American soccer fan."
I have some sympathy with this view. Growing up in England, I supported my local club Burnley and had no time for the 'glory hunters' who came to school in Liverpool or United shirts. Like most fans of smaller clubs I considered it a duty to support my local team and viewed those who chose to watch bigger clubs on television rather than stand and watch their 'own' team with some suspicion. I like to think that if, instead of being born in the Lancashire of the 1970's, I was a teenager in Denver in 2014, I would support the Colorado Rapids rather than gather at a bar on a Saturday morning to watch Chelsea. I suspect I would probably despise those who chose otherwise.
The problem though is that all the data suggests that most people who identify as soccer fans in America are closer to the type who turned out at the Rose Bowl in their United jerseys than the loyal and committed fans of MLS, NASL or USL that Lalas, and many others, would define as 'real fans'. And I am not at all sure that condemning them is going to win them over to the domestic game.
In most of the cities where it is present, MLS has done a pretty good job of generating enough local support for its clubs to guarantee acceptable crowds. Clubs like Sporting Kansas City, the Portland Timbers and the Seattle Sounders have become an established part of the local sports scene and the same is true, to a lesser degree, of most MLS clubs. MLS marketing has, intelligently, focused on the one thing that its clubs offer that you can't get by being a Premier League fan from afar – the atmosphere and camaraderie that comes from attending a game with your peers.
But there are vast swathes of this huge country that are many hours drive away from a top professional team. That is the same in most professional sports in the United States of course, but in American football, the traditional college teams fill the gap, so that if you live in Birmingham, Alabama, you have a local team to support and have no need to be a long-distance fan of an NFL team. In soccer, if you don't have an MLS (or if you are really committed to localism, an NASL) team nearby, you are going to be consuming the game via television.
And here is MLS's core challenge. If you live in Alabama, Wisconsin or Pittsburgh, and you like soccer, are you going to watch the Premier League or MLS on television? It is a no-brainer for most Americans, the vast majority of who choose to watch the better football over the 'national product'. And just as demanding 'buy American' didn't serve the U.S car industry very well, urging people to do their patriotic duty and watch MLS isn't going to work.
The NFL gets big ratings partly because fans from all over the country will root for the Cowboys or the Steelers, but MLS does not yet have any teams who have national followings. Fans of college football will tune in to watch the professionals, even if they don't care who wins, because they know they are watching the very best in the game. MLS can't claim to be anywhere near the best in the sport – it is not even the best league in North America.
I suspect the soccer market in the U.S is going to remain like this for many years to come because the very forces that are pushing the game as a whole towards the American mainstream – globalization, changing demographics, the expansion of soccer on television and the power of the internet, are not only breaking down the grip that traditional American sports had but are also working against the kind of linear 'growth of the game' project that many in U.S soccer had worked towards.
But just as it doesn't really matter where soccer ranks alongside the NFL and NBA given soccer now has a a sustainable niche market, it shouldn't be an issue for MLS where it stands in relation to the 'Euro snobs' as long as the league takes care of its own business.
MLS will continue to grow and its fan-base will expand with each expansion team. The challenges on a micro-level, are converting the fans of 'international soccer', in places such as Miami, New York City, Orlando and Atlanta, into fans of their local teams. But in the big picture, the only way that MLS is going to lure 'EPL fans' into watching MLS on television is by improving the quality of play substantially.
Because in the end, the 'Saturday morning fans', are making a rational consumer's decision to watch the better product and no amount of guilt-tripping, calls for local pride or appeals to patriotism are likely to alter that behavior.But knowing there are thousands of soccer fans out there, waiting to be convinced about MLS, should serve as a fine motivator for the league as it seeks to improve the product on the field.
In the meantime though, the 'Euro Snobs' are here to stay. Be nice to them.
04/30/2016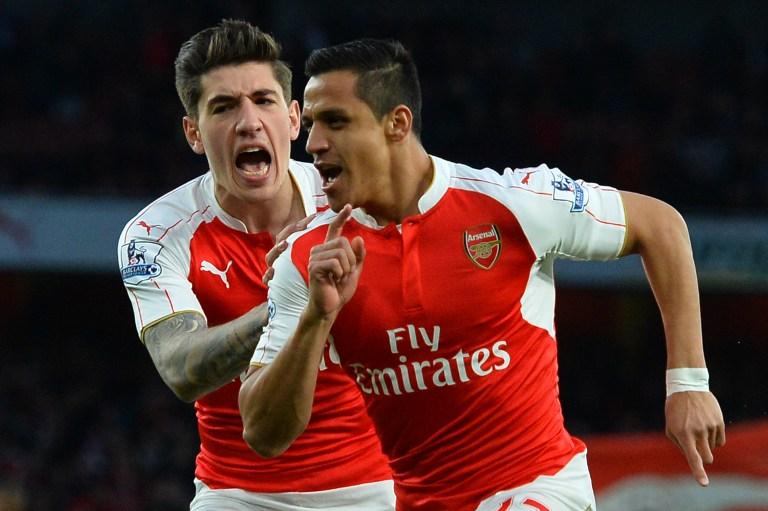 | | | | | | | |
| --- | --- | --- | --- | --- | --- | --- |
| | | | 6 | | | |
| | | | | | | |
| --- | --- | --- | --- | --- | --- | --- |
| | | | 3 | | | |
04/26/2016