Sepp Blatter is the most unpopular man in football - at least that certainly would be the conclusion you would reach if you read European newspapers, follow football opinions on social media or listen to the crowds who boo him whenever he shows his face in a stadium.
Surely Sepp Blatter isn't going to be elected unopposed?
08/25/2014
Sepp Blatter is the most unpopular man in football - at least that certainly would be the conclusion you would reach if you read European newspapers, follow football opinions on social media or listen to the crowds who boo him whenever he shows his face in a stadium.
Yet all of the signs are that the 78-year-old Swiss will be re-elected as FIFA president next year and probably without a serious challenger running against him. Indeed he could even be unopposed.
So far only one man has put himself forward as a candidate for June's vote – Blatter's former deputy chief executive Jerome Champagne who bizarrely held a press conference in London in January where he outlined his FIFA reform program but then undermined it all within minutes when said he wouldn't run if Blatter was also on the ballot.
Champagne left the gathered media scratching their head. What is the point of announcing your candidature and at the same time conceding defeat to the incumbent?
So far only one man has indicated that he thinks he can beat Blatter. UEFA president Michel Platini declared as such in March but a few months later and Reuters is reporting that the Frenchman is unlikely to run this time. An announcement from Platini is expected on Thursday and the indications are that he will decide against taking on Blatter.
That would be a pity. For all his faults and questionable decisions – such as expanded the European Championships to 24 teams and introducing the flawed Financial Fair Play legislation – Platini is a rare example of someone in international football administration who is a genuine football person. He might not always (or even often) have the right answers but at least you feel that he cares about the game.
Attend any FIFA (or confederation) congress and you will ask yourself, as you look around the room, how many of those in attendance have even played the game at a basic amateur level, let alone performed professionally? The game is overwhelmingly run by bureaucrats and failed politicians, most of whom have a shocking lack of knowledge of the modern game and an evident lack of passion for it. Those empty seats in the VIP areas at World Cup stadiums say it all.
These are the men (and overwhelmingly they are male) who make up the strong majority in FIFA that Blatter and his potential opponents know will ensure the president continues in charge into his eighties. Outside of Europe, the rest of the confederations are in the hands of Blatter loyalists.
UEFA is the only confederation where there is a clear opposition to Blatter and you don't need to be Nate Silver to realise that means a European candidate is unlikely to beat the man who has been in charge since 1998 - and was General Secretary for 17 years before that.
Yet what kind of message does it send to fans, to the players, the coaches, the youth football volunteers and all those who simply love the game and want to see it run in a clean, transparent and sensible manner, if Blatter is re-elected unopposed?
What does it say about the game as a whole if the man who has been in charge throughout two decades of corruption allegations is re-elected with not a single voice of opposition?
At the very least a protest candidate, such as Michael van Praag, the president of the Dutch FA or another figure from the European game, should present an alternative to Blatter on the ballott.
After all the scandals that have plagued the game over the past two decades, if the football associations of the world can't find a single person with the balls to stand up and tell some simple truths before next year's vote, then they will deserve all the contempt that they will receive when Blatter is crowned again.
14 hrs. ago
M'Baye Niang put the nightmare of the Paris terror attacks firmly behind him with two goals and an assist as AC Milan crushed a sorry Sampdoria 4-1 at the San Siro on Saturday.
Niang admitted last week the events of the past fortnight had left him worried for the safety of family and friends in and around the French capital.
But the 20-year-old from the Paris suburbs produced a confident performance for the Rossoneri, first delivering for Giacomo Bonaventura's opener on 16 minutes and then beating Emiliano Viviano from the spot after the Milan winger had been hauled down in the area seven minutes before the interval.
Niang secured Milan's seventh win of the campaign when he fired under Viviano four minutes after the restart after the 'keeper's fluffed clearance.
When he was replaced by Luiz Adriano 15 minutes from the whistle it took the Brazilian just four minutes to find the net after volleying Alessio Cerci's intelligent cross past Viviano.
The only blot on Milan's copybook was Gianluigi Donnarumma's failure to stop Luis Muriel from the spot after Andrea Pioli had tugged on Eder in the area in the closing minutes.
Milan moved up to fifth place at seven points behind leaders Inter ahead of the remainder of the weekend matches, with Sampdoria's second successive defeat under new coach Vincenzo Montella leaving them 14 points adrift.
"It was an almost perfect performance," said Milan coach Sinisa Mihajlovic, who gave a special mention to Niang.
"He's a big player for us, he was doing really well in pre-season then he got injured. Now he's back in form and he's doing well, but he already showed at Genoa (loan) what he was made of."
For the fifth consecutive match Mihajlovic opted for teenage goalkeeper Donnarumma over the more experienced Diego Lopez but the 16-year-old had to dive low to parry after his messy clearance fell to Roberto
Soriano 30 yards out in the opening minute.
From then on, it was all Milan with Niang the main protagonist before making way for Adriano on 74 minutes.
Having spent the last half of last season on loan at Genoa, the striker said he in enjoying playing in a pure
striker's role under Mihajlovic.
"I'm really happy because I've been waiting for this for a longtime, the hard work's paying off and I hope it continues like this," said Niang.
"I played as a centre-forward, the position I prefer and I think that along with our win over Lazio this was our best display this season."
Milan broke the deadlock on 16 minutes with Alessio Cerci, whose eighth minute goal was ruled offside, involved before Niang burst down the right to fire in a weighted delivery that Bonaventura slid in to meet at the back post.
Milan built on their momentum and Niang almost doubled the lead when he collected Juraj Kucka's short delivery on the right to drag his angled shot inches wide of Viviano's far post.
Sampdoria were struggling to find any rhythm and Milan's movement in the final third of the pitch was causing huge problems for the visitors.
Niang left Edgar Barreto behind to burst down the right and fire across the bows, but Bonaventura's first-timer from the six-yard line blasted over.
Samp's only real chance came when Luis Muriel dribbled his way into the area but despite turning Milan's defence his promising strike was blocked by Alessio Romagnoli.
Niang came close twice with flicks that inched wide of Viviano's post just after the restart.
But when the 'keeper fluffed a clearance, Niang collected and strode confidently into the area to fire under his body and secure the second brace of his Serie A career, after hitting a double for Genoa against Verona last season.
A tiring Niang soon made way for Adriano and only four minutes later Cerci was given time and space to the right of the area to pick out the Brazilian with a pinpoint pass which he controlled before firing past a helpless Viviano.
Earlier, Torino moved up to seventh place with a 2-0 home win over Bologna thanks to second-half goals from Andrea Belotti and Giuseppe Vives.
14 hrs. ago
| | | | | | | |
| --- | --- | --- | --- | --- | --- | --- |
| | | | 6 | | | |
14 hrs. ago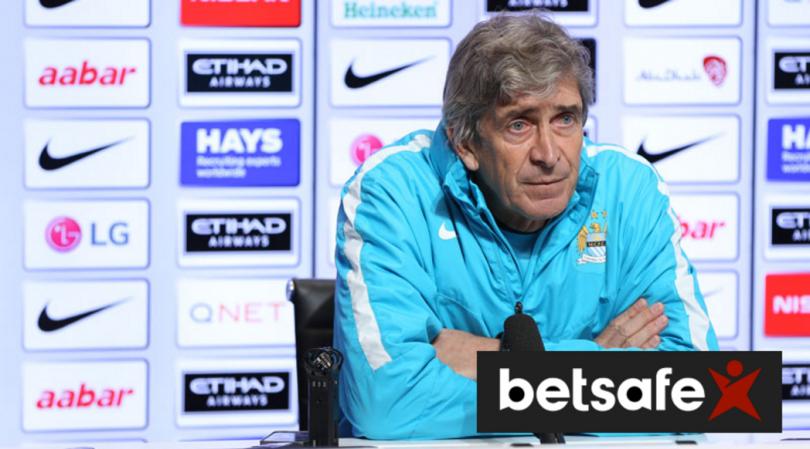 | | | | | | | |
| --- | --- | --- | --- | --- | --- | --- |
| | | | 2 | | | |
23 hrs. ago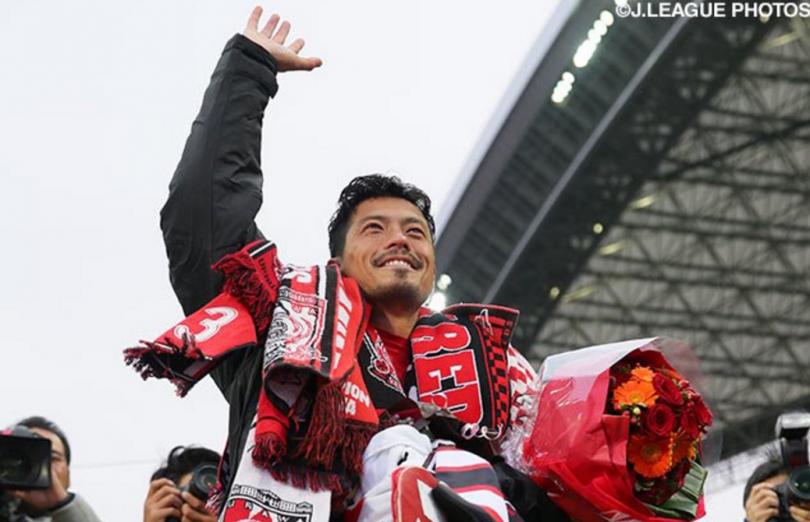 | | | | | | | |
| --- | --- | --- | --- | --- | --- | --- |
| | | | 3 | | | |
23 hrs. ago
| | | | | | | |
| --- | --- | --- | --- | --- | --- | --- |
| | | | 5 | | | |
23 hrs. ago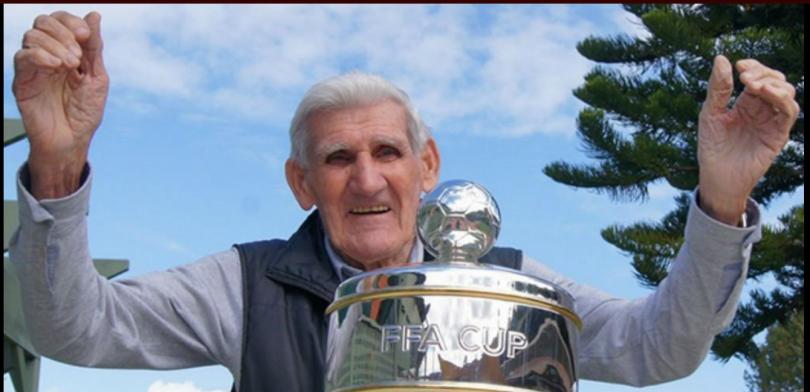 | | | | | | | |
| --- | --- | --- | --- | --- | --- | --- |
| | | | 7 | | | |
| | | | | | | |
| --- | --- | --- | --- | --- | --- | --- |
| | | | 5 | | | |
2 days ago
| | | | | | | |
| --- | --- | --- | --- | --- | --- | --- |
| | | | 11 | | | |
2 days ago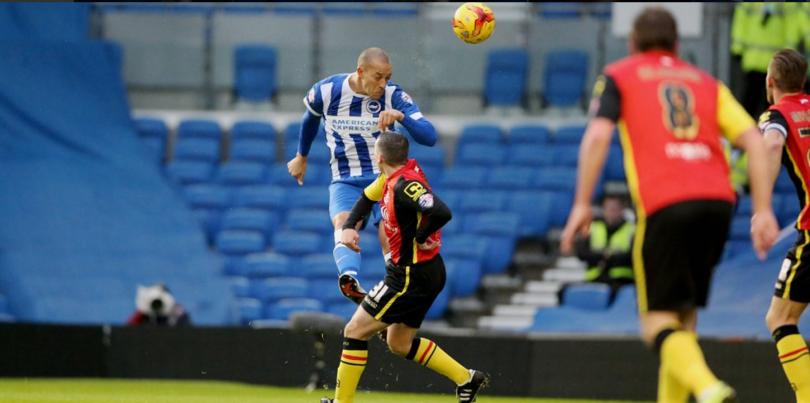 | | | | | | | |
| --- | --- | --- | --- | --- | --- | --- |
| | | | 6 | | | |