Toluca is another contender for a Liga MX title in the Apertura.
Apertura 2014 Season Preview: Toluca 
07/17/2014
Like Cruz Azul, Toluca have had a recent history of becoming the proverbial "bridesmaids but never the brides" of Mexican football. With few changes in the side, outside of one major loss in the midfield, Toluca should compete again for the Liga MX crown, even if their holes in the midfield have them regressing back toward the mean.
Club Details:
Full Name: Deportivo Toluca Fútbol Club S.A. de C.V.
Nicknames: Los Choriceros (The Sausagers), Los Escarlatas (The Scarlets), Los Diablos Rojos (The Red Devils)
Founded: 1917
Stadium: Estadio Nemesio Diez (Capacity: 27,000)
Owner: Valentin Diez Morodo
Manager: Jose Cardozo
Liga MX Champions: 10 (1966-67, 1967–68, 1974–75, Verano 1998, Verano 1999, Verano 2000, Apertura 2002, Apertura 2005, Apertura 2008, Bicentenario 2010)
Copa MX Champions: 2 (1955-56, 1988–89)
Continental Championships: 2 (1968, 2003)
Last Season:
Apertura 2014: 5th (Liguilla semifinalists)
Clausura 2014: 2nd (Liguilla semifinalists)
Apertura Copa MX: N/A
Clausura Copa MX: N/A
CONCACAF Champions League: Finalists
Los Diablos Rojos continued to be one of Liga MX's best run and managed clubs with regards to their competition. Behind a banner tournament from debutant striker Pablo Velazquez, the Red Devils rose to a fifth place finish in the Apertura, and rolled their way through the CONCACAF Champions League group stage with little problem. In the Liguilla, Toluca eased past fourth seeded Cruz Azul, but blew a 1-0 series lead against top-seeded Club America in the return leg, to crash out in the semifinal by the aggregate score of 3-2.
In the Clausura, Toluca brought in Juan Manuel Salgueiro to provide more variety in the attack, but it appeared to have, in hindsight, prevented the side from displaying the same free-scoring fluidity it showed in the Apertura. However, Los Diablos became a much more defensively stout team with the addition of left back Miguel Angel Ponce from Chivas and easily punched their Liguilla ticket. Once in the Liguilla, Toluca managed to engineer a 2-0 win over the seventh-seeded Xolos, but their inability to do anything other than attack from wide areas brought their Clausura Liguilla campaign to the same place their Apertura campaign ended--in the semifinals. However, this semifinal was against the eventual Bicampeon Leon, and the Red Devils never got a goal in the tie.
The CONCACAF Champions League bore more fruit for Toluca, even though it did not necessarily produce any silverware. After winning Group 6 with ease, the Red Devils needed penalties and some luck to get past a San Jose Earthquakes side that made it impossible for Toluca to build up their attacks. After disposing of the Xolos in the semifinals, all that separated Toluca from their third CONCACAF Champions League trophy was a two-legged tie against Clausura leaders Cruz Azul. The opening leg at the Estadio Azul ended in a 0-0 draw, and set up an opportunity for Los Choricheros to take the trophy in front of their own fans. However, a Mariano Pavone goal in the 49th minute was enough to give the Cementeros the trophy. Even with an Edgar Benitez equalizer, it would not be be enough to over come Pavone's away goal. And like the Clausura Liguilla after it, and Apertura Liguilla before it, Toluca became the bridesmaids that never seemed to become brides.
The Manager:
Jose Saturino Cardozo is an intense manager who has often preached defensive organization. Since he has taken hold of the reins at the Nemesio Diez, Toluca have managed to make it to two straight Liguillas, exiting both times in the semifinals. He has also improved his side's position from 13th in the 2013 Clausura (after the shock of losing to Tijuana in the Apertura 2012 final) to 5th in the 2013 Apertura and 2nd in the 2014 Clausura.
Cardozo had previously managed in Mexico with Queretaro during the 2011-12 season. Despite navigating the Gallos Blancos to an eighth place finish (the team's all-time highest finish in Liga MX) and a shocking run to the semifinals of the Apertura Liguilla that year, he was forced to resign during the Clausura after a bad run of form put his side into relegation trouble. Toluca do not have to worry about the relegation battle like the Gallos Blancos did three seasons ago, but a poor run in the Liguilla or in the Apertura could see Cardozo forced out for 'not taking the next step.'
Major Transfers In:
Lucas Lobos (AM, Tigres UANL, 31)
Aaron Galindo (CB, Santos Laguna, 32)
Marco Bueno (RW, on loan from Pachuca, 20)
Toluca used this transfer window to shore up on their attack. Promising youngster Marco Bueno adds a speed element to the right wing, while Lucas Lobos provides some vision and creativity from central positions, and may be a speed upgrade over the aging Sinha. Aaron Galindo also adds a veteran presence to Toluca's central defense, that appeared to be lost when long-time defender Edgar Dueñas was loaned out to Chiapas.
Major Transfers Out:
Wilson Tiago (CM, Veracruz, 30)
Edgar Duenas (DF, loan to Chiapas, 31)
Sinha (AM, loan to Queretaro, 38)
Juan Manuel Salgueiro (ST, loan return to Olimpia (Paraguay), 31)
Edy Brambila (ST, loan to Chiapas, 28)
Toluca's signings of Lobos and Galindo made Edgar Duenas and Sinha expendable. However, the loss of Wilson Tiago's presence, tackling, and passing in the defensive midfield will be felt considerably. Edy Brambila was a utility player whose place became irrelevant once Antonio Rios and Oscar Rojas stepped into his spots on the pitch. Marco Bueno's addition officially confirmed the exit for Brambila. Edgar Benitez's emergence towards the later part of the Clausura made Juan Manuel Salgueiro expendable, even though he had created many chances in the early going for his club.
Expectations:
With Wilson Tiago out of the picture, a hole in the holding midfield has appeared that has not been there for two seasons. The Brazilian's distribution, occasional creativity and knack for the shot, as well as his closing ability in the holding midfield will be lost. For the Red Devils to maintain the possession and attack they displayed at times during last season's Apertura, Antonio Rios, summer signing Emilio Orrantia, and Richard Ortiz could all occupy Wilson Tiago's role, though it remains to be seen whether Cardozo goes with two defensive midfielders (Rios and one of either Ortiz or Orrantia) or he goes with one, in which the incumbent Antonio Rios will be expected to completely fill Wilson Tiago's shoes.
But outside of that competition, Toluca supporters should fully expect their team to compete for the Apertura crown again. However, they may not qualify for the Liguilla with the same ease they got there in the Clausura--and if they cannot show that they can attack with variety (both out wide and centrally), under possession, and on the counter-attack with success, fans might be frustrated with their team's performance in the Liguilla again. After losing in the Apertura 2012 final against Tijuana and a string of semifinal exits from the Liguilla, it may be the end of the road for Cardozo if his team cannot bring a trophy back to the Nemesio Diez.
The Red Devils will also have to rotate their squad throughout the Apertura, given that they are competing again in the CONCACAF Champions League for the second successive season. The opportunity came to them after Leon won their second straight Liga MX title. This put Toluca, the best team in the Clausura regular season not already qualified for continental play, back into the competition. And so, Jose Cardozo's side may put some of their eggs in that basket (focus more on that competition) if a playoff position starts to either become out of reach or virtually secure.
Opening Six Fixtures:
20 July: vs Morelia (h)
26 July: vs Chiapas (a)
2 August: vs Pumas UNAM (h)
9 August: vs Leones Negros (a)
17 August: vs Pachuca (h)
22 August: vs Santos Laguna (a)
04/30/2016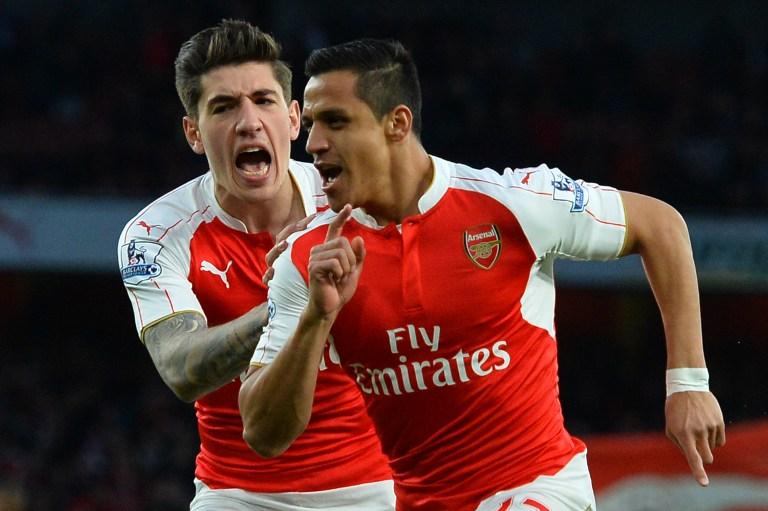 | | | | | | | |
| --- | --- | --- | --- | --- | --- | --- |
| | | | 6 | | | |
| | | | | | | |
| --- | --- | --- | --- | --- | --- | --- |
| | | | 3 | | | |
04/26/2016