MATCHES
Mexican national team fans have longed for a player in the squad that, at a moment's notice, could turn the game on its head with his vision to orchestrate something special, a player that could break down a defense with the ball at his feet.
Player Profile: Carlos Pena 
06/02/2014
Mexican national team fans have longed for a player in the squad that, at a moment's notice, could turn the game on its head with his vision to orchestrate something special, a player that could break down a defense with the ball at his feet. It was something Mexico had for years when Cuauhtemoc Blanco starred for the team, but have not had since. That is, until Carlos Alberto Pena rose to stardom for his club (Leon) and country.
However, the footballing life of 'El Gullit' (as he's nicknamed in honor of a similar appearance to Ruud Gullit). was one that had gone on a sidewinding path. He was born and raised in the northeastern city of Ciudad Victoria in the state of Tamaulipas. He had initially been introduced to boxing by his father who coached him in his early years.
But as a child, after a moment of inspiration from watching Blanco on the pitch, Pena picked up the beautiful game, and started to play the game in the streets of Ciudad Victoria. 'El Gullit,' as he had become known as in his days playing street ball, would get lucky to be observed by scouts from Pachuca. Los Tuzos would give 'Gullit' his first chance at professional (structured) football, and handed him his professional debut in 2010. Incidentally, his debut came as a substitute for another Pachuca youth product--USA international Jose Francisco Torres.
Despite Pena's skill, he was limited to 20 appearances in 2010 and 2011 with the Tuzos' senior team. In an effort to gain more playing time, Pachuca loaned 'Gullit' out to then second division side Club Leon. It would be a loan move that would see Pena gain confidence and showcase his vision and playmaking. In regular season play, he would make 15 appearances for La Fiera. While his goal output was not high there, he was an integral part in getting his side the Apertura 2011 Ascenso MX crown and into Liga MX.
Once Leon got to Liga MX, they had to answer the question as to whether they would keep the creative midfielder, who was not deemed good enough by Jesus Martinez Palino. But he was good enough and creative enough to take Leon back up to Liga MX, so La Fiera might be able to use him in play. So La Fiera forked out over 1.2M GBP ($2M US Dollars) for 'Gullit,' and have relied on him ever since.
In his time in Ascenso MX, 'El Gullit,' started to get noticed by scouts with the national team, and Luis Fernando Tena called in the raw playmaker into his Copa America side in 2011. But the midfielder would not play a significant role with the national team until his first full season with Leon at the Liga MX level (2012-13) was complete.
At that point, Jose Manuel 'Chepo' de la Torre called in the 23-year-old attacker into his roster for the 2013 Gold Cup. While 'El Tri' crashed out unexpectedly in a 2-1 semifinal loss to Panama, 'Gullit' became a player that Mexico needed to include in his team. Unfortunately for him, he would have to wait until Miguel 'Piojo' Herrera came to the helm and hand him his first serious opportunity with the full national team.
When 'Piojo' gave Pena the call against a Finland side, he delivered--and from a box-to-box position that he grew comfortable in under his club manager Gustavo Matosas. One goal, as well as many chance created using both feet, was enough for 'Piojo' to include him in the Mexico side that would take on New Zealand. In both legs, 'Gullit' displayed the creativity on the ball (and in his passing), as well as his speed and technical ability as Mexico thrashed the Kiwis 9-3 over the two legs.
The display that 'El Gullit' showed in the friendly against Finland and in the two games against New Zealand reflected his level of play in the Apertura (and which netted him five goals and many more assists even if most of those were secondary). It was a display that helped Club Leon capture the 2013 Apertura crown and alerted European teams that 'Gullit' might be a player worth bringing over.
The 2014 Clausura confirmed Pena's worth as a playmaker, although at times his movements might have been tentative.(due to his play in the Copa Libertadores). In the 2014 Copa Libertadores, on which La Fiera focused more of their 2014 effort (and rotated their squad regularly in Clausura play), Pena's shooting and passing were on full display. In his five appearances for Leon in the tournament, he had three goals including the goal that put Leon up on Bolivar in Bolivia in the round of 16 (before being eliminated on away goals).
As Pena's star rose, his interest from European sides became more pronounced. The most stated interest so far has been that of defending Scudetto winners Juventus (though that interest was from the Summer of 2013). Given Juventus' quality at box-to-box midfield (with Paul Pogba and Arturo Vidal, as well as il regista Andrea Pirlo), it would have been tough to see how Gullit, in the prime of his playing career, would get first team minutes.
Pena still has some weaknesses in his game. Although his position often entailed recovering in the back, Pena still does not track back fast enough, or read plays quick enough to do that tracking back. In that case, he would still need a holding midfielder ('Galito' Vazquez) doing that work. He can also be predictable going out left or drifting back inside from wide areas, or when his passing or shooting lanes are covered (with defenders having the speed and positioning to stay with runners (or intercept his passes)).
But if he can make those subtle refinements and shine in the World Cup as he had in 2013-14, 'Gullit' might find his way into the hearts of El Tri fans as his idol, Blanco once did.
04/30/2016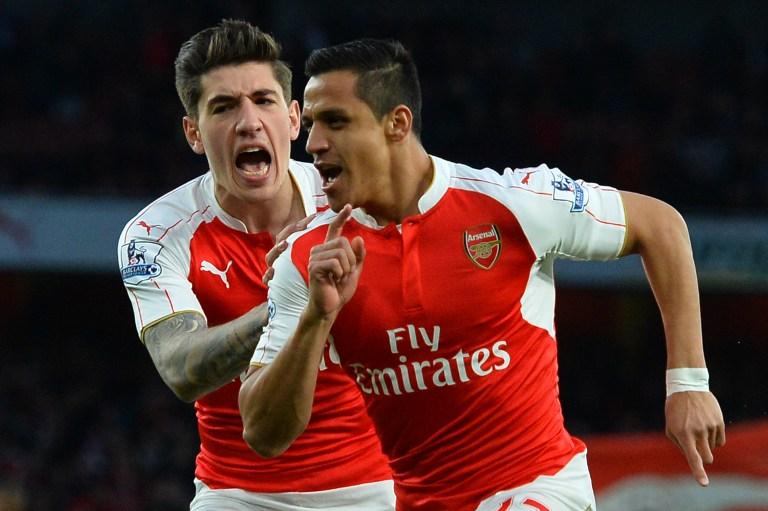 | | | | | | | |
| --- | --- | --- | --- | --- | --- | --- |
| | | | 6 | | | |
| | | | | | | |
| --- | --- | --- | --- | --- | --- | --- |
| | | | 3 | | | |
04/26/2016