Miguel Ponce can rush down the left side of the pitch and quickly provide a numbers advantage down the left. He can also frustrate opponents with his speed on recovery, and his positioning.
Player Profile: Miguel Ponce
06/06/2014
He can rush down the left side of the pitch and quickly provide a numbers advantage down the left. He can also frustrate opponents with his speed on recovery, and his positioning.
Miguel Angel Ponce, only eight years ago, was one of many American high-school soccer players, playing outside of the US Development Academy or Olympic Development Program, and had only moved back to the USA from Guadalajara on the wishes of his father (who was working in construction in Los Angeles, CA) to learn English.
He was a star of his high school soccer team, and on a traveling all-star team that happened to play in a tournament in Tijuana. While he was in Tijuana, Chivas scouts discovered the then 15 year old Ponce, like many other young American and Mexican-American players, to try out for its youth teams. After an extended trial in Guadalajara, the 15 year old Ponce made Chivas' youth team.
Chivas is not any team. They are the 11-time Liga MX champions, and a team of patriotic commitment--one which only signs and fields players of Mexican heritage and who would only play for the Mexico national team. Ponce benefitted from a recent change in Chivas policy that would allow players of Mexican heritage living north of the border to come play, and worked his way up through the ranks in the Chivas youth system.
Ponce made his debut for Chivas in 2010 in his left back spot. He would become an influential force on a Chivas side featuring wide midfielder/playmaker Marco Fabian, Javier Hernandez, and Jorge Enriquez as part of a core that was supposed to return the Rojiblancos to glory. 'Chicharito' Hernandez was the obvious star and earned a summer 2011 move to Manchester United. Chivas, with Ponce a regular member of the starting XI and in his left back position, was a part of that Chivas side (in the 2011 Apertura) that finished at the top of the table.
He was gaining interest from both the USA and Mexico national teams. But perhaps wanting to stay at Chivas, Ponce committed to Mexico ahead of the 2011 Copa America. With the careers of the similarly aged peers of Greg Garza and Chris Klute were in their rough phases, Ponce's decision made the USA's lack of depth at left back (after Jonathan Spector) a critical concern in the initial stages of the 2014 World Cup cycle. And in the summer of 2011, Ponce was called into Mexico's U-22 team for the 2011 Copa America, a campaign which provided plenty of learning experiences for the young defender.
He continued to shine in the 2012 Olympics, and convinced Chivas fans of his bright future. In the seasons that followed, Ponce continued to be the rock for Chivas on the left side of the defense (and occasionally on the left side of midfield), but his club's fortunes started to suffer (in part because Chivas could not live up to the hype the young talent brought, and in part because of Jorge Vergara's impulsiveness in the board room).
And eventually, in the winter of 2013, Ponce would be the casualty of the persistent rebuilding (and a club trying desperately to hold off relegation) as he would be transfer-listed by the Rojiblancos. Deportivo Toluca needed a good left back out of that winter's transfer draft, and the Chivas left back was selected by the Diablos and signed on loan.
Soon after his signing (on a loan deal and then a full buyout from Chivas), Ponce stabilized the left side of the defence. His positioning, speed, and intelligence played a huge role in the Toluca defence that vaulted the club to the 2014 CONCACAF Champions League final, and to a second place position in the 2014 Clausura.
Ponce's display of skill, speed, and steadiness (which had previously earned a call-up to Mexico's 2013 Gold Cup squad), earned him a call into Miguel 'Piojo' Herrera's senior side for the match against South Korea. It was a match in which Ponce saw plenty of action, and had a chance to display his shooting, speed, passing, recovery, and positioning against a South Korea B-team.
A good performance against a mostly domestic USA team (outside of teenage debutant Julian Green) in April gave the Sacramento born player hope that he would play in the 2014 World Cup. But unfortunately for Ponce at the time (leading up to the World Cup roster decision), Miguel Herrera was mostly set on his 5-3-2 system, and Ponce's skills as an outside back did not quite fit the puzzle.
Fortunately for Miguel Ponce, one of the weaknesses of the 5-3-2 (more accurately a 3-5-2 with the wingbacks in behind the three box-to-box midfielders) is that the savvy defending of outside backs are sacrificed for the attacking prowess of the wingbacks (more typically wide attacking midfielders), wingbacks who could get beat by the skilled two-footed wingers, forwards and creative midfielders in wide areas. In Mexico's group, the players the current left wingback (Miguel Layun) would have to defend would include Ivan Rakitic (soon to be a Barcelona player), Neymar, Oscar, Samuel Eto'o, Luka Modric, Mario Mandzukic, Alex Song, Joel Matip, and Maxim Chopou-Moting.
Unfortunately for 'Piojo's' 5-3-2 and fortunately for Miguel Ponce, an injury to midfield linchpin Juan Carlos Medina paved the way for 'Piojo' to fix his mistake of not featuring the pure outside back he needs. Ponce showed well in his friendly action so far in the left back (or left wingback) position. Now the 25-year-old Sacramento native has a chance to shine on the biggest stage of his career so far. If 'Piojo' is wise and goes to the line of four he used against Portugal, Ponce will have that chance to shine. And that will be great news for Mexico's World Cup chances.
04/30/2016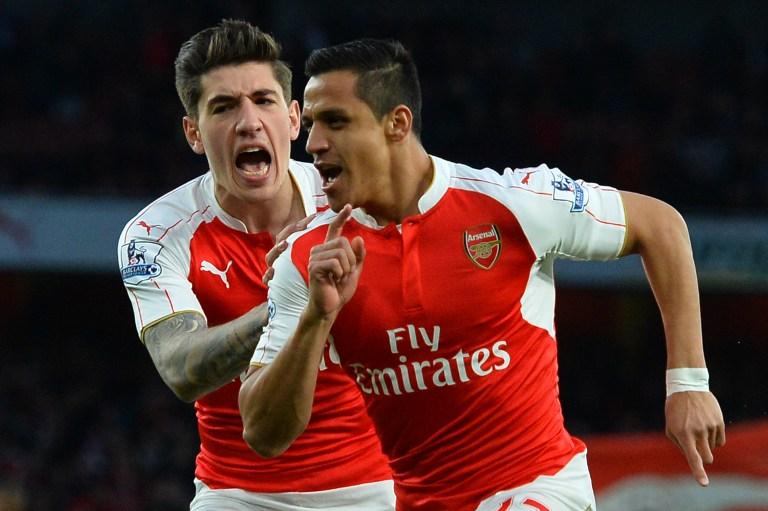 | | | | | | | |
| --- | --- | --- | --- | --- | --- | --- |
| | | | 6 | | | |
| | | | | | | |
| --- | --- | --- | --- | --- | --- | --- |
| | | | 3 | | | |
04/26/2016