Real Salt Lake and FC Dallas battled to a 0-0 draw at Rio Tinto Stadium, preserving RSL's undefeated run in 2014 and tying an MLS record for the longest unbeaten streak to start a season.
RSL Records Longest Unbeaten MLS Season Start After 0-0 Draw to Dallas
05/24/2014
Real Salt Lake and FC Dallas battled to a 0-0 draw at Rio Tinto Stadium, preserving RSL's undefeated run in 2014 and tying an MLS record for the longest unbeaten streak to start a season.
However, it was far from a spectacular performance from either side, both of whom were missing a number of players through international duty or injury. Real had two-thirds of possession, but was unable to find a way through the Dallas defense.
FCD coach Oscar Pareja opted to make several changes to his starting lineup, most notably bringing goalkeeper Chris Seitz on to face his former RSL teammates. That decision seemed to be a wise one as Seitz came up with some big saves to keep his team in the match.
The match started out fairly staid, as Real controlled most of the possession simply by knocking the ball from side to side across the back. Each team had a few looks on goal in the first 20 minutes, but neither was able to make much of their opportunities.
The Hoops looked more confident as time wore on, catching RSL in transition and finding more opportunities. However, the most significant moment of the half came in the 41st minute when Real's Joao Plata sustained a hamstring injury and had to be substituted; coach Jeff Cassar brought Olmes Garcia on in Plata's place.
The second half started off more energetically, with the ball going from end to end. RSL goalkeeper Jeff Attinella came up with a crucial save in the 53rd minute, stifling Tesho Akindele's shot to keep the match scoreless.
Cassar made another substitution in the 65th minute, bringing Robbie Findley on for Devon Sandoval in an attempt to get more speed up top. It was Findley's first appearance of 2014, after the striker has been recovering from surgery on a torn right patella tendon in December.
Dallas countered with another attempt on goal in the 66th minute. Three minutes later, the Hoops nearly stunned the 20,488 fans in attendance three minutes later when a bad giveaway by Luke Mulholland in the midfield gave Fabian Castillo a chance on goal; however, his shot rolled to Attinella, who quickly recovered the rebound.
Both coaches made attacking-minded changes in the 82nd minute as each tried to put his team in position to win. Pareja brought Andres Escobar on for Akindele, while Cassar pulled Mulholland off in favor of Luis Gil.
RSL had some chances on set pieces late in the match, challenging Seitz's goal, but were unable to find a game-winner. Pareja did his best to stave off more opportunities, using stoppage time to pull Castillo off in favor of Stephen Keel and Moises Hernandez off for Jair Benitez.
Finally, after four additional minutes of time added to the announced three minutes of stoppage time due to injuries to Dallas players, the match sputtered to its scoreless conclusion.
While Cassar is now also tied for the longest unbeaten start to a managerial career in MLS history, he was hardly celebrating after the match.
"I thought we came out flat in the first half, and we were moving the ball and we were possessing the ball but really with no purpose. I thought, second half, we were much livelier -- we were getting in their end a lot more "
In addition, the team was dealt a blow when Plata was forced to come off the pitch during the first half. Plata, who has been one of the linchpins of RSL's success this season, missed several matches with a hamstring injury earlier this season; the team said he would be evaluated on Monday.
However, the scoreless draw was Real's first shutout in five weeks, which should give the defense confidence ahead of next week's trip to Seattle.
Although they failed to find the back of the net, Dallas will be pleased to walk out of Rio Tinto Stadium with a point, as Pareja's squad attempts to get back on track after a rough spell recently.
04/30/2016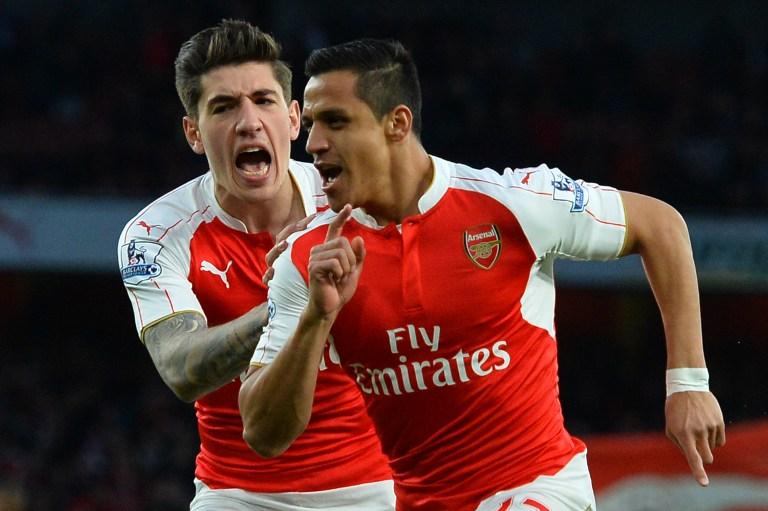 | | | | | | | |
| --- | --- | --- | --- | --- | --- | --- |
| | | | 6 | | | |
| | | | | | | |
| --- | --- | --- | --- | --- | --- | --- |
| | | | 3 | | | |
04/26/2016