Real Salt Lake defeated the New England Revolution 2-1 on Friday night in a clash of sides that were both looking to start anew after recent losing streaks, delighting the sellout crowd of 20,913 fans at Rio Tinto Stadium.
RSL defeats New England in set piece showdown
07/04/2014
Real Salt Lake defeated the New England Revolution 2-1 on Friday night in a clash of sides that were both looking to start anew after recent losing streaks, delighting the sellout crowd of 20,913 fans at Rio Tinto Stadium.
RSL got a major boost in the return of Kyle Beckerman and Nick Rimando to the starting lineup. Jeff Cassar surprised many by putting both back in immediately after their return from the World Cup earlier this week, sending Cole Grossman and Jeff Attinella back to the bench. John Stertzer came in for the suspended Luke Mulholland alongside Beckerman, Javier Morales, and Luis Gil, while Devon Sandoval got a somewhat unexpected start up front alongside Joao Plata after Robbie Findley's adductor strain kept him out of the match.
Meanwhile, Jay Heaps' Revolution starting lineup also contained a few surprises. Bobby Shuttleworth started in lieu of Brad Knighton in goal, while Heaps also altered his field lineup. Darrius Barnes started in the back, pushing AJ Soares into the midfield; in addition, Kelyn Rowe was given a starting assignment over Teal Bunbury. The change, which came after earning his first assist of the season last week, gave Rowe an opportunity to start in front of family -- one of his sisters is a collegiate gymnast at the University of Utah, and other family members traveled to Utah to watch the match.
The early moments of the match were rather choppy, with both teams surrendering possession often as they tried to settle in -- the ball pinged back and forth from goalkeeper to goalkeeper too frequently for either coach's liking. RSL had the first good opportunity of the match in the 6th minute, but Morales' low cross bounced around in the box and was gathered by Shuttleworth.
Set pieces produced chances for both sides within the first 10 minutes, but none came to anything. Real seemed to concentrate much of its attack down the left flank, looking to combine on short possession and spring Plata forward, while New England sought to catch RSL out and attack down the middle through Lee Nguyen. Real nearly capitalized on a free kick in the 23rd minute, forcing Shuttleworth and the Revs defense to come up with several parries away from goal.
As the half wore on, RSL was able to exert more pressure on New England, leading to several near misses and some excellent saves from Shuttleworth. That pressure paid off in the 33rd minute, when referee Allen Chapman called a penalty during a scramble in the Revs' box. Morales stepped forward to convert the subsequent penalty kick, giving the home side the advantage.
However, New England equalized just moments later, when Barnes took advantage of a well-placed free kick from Chris Tierney to head the ball past Rimando in the 37th minute. RSL, a bit shocked by the goal, continued to press forward, but was unable to convert any chances before halftime.
The second half started out with both teams looking to put their stamp on the match, but finding quality chances difficult to come by. The Revs nearly went ahead in the 53rd minute through Jose Goncalves as the ball bounced off the post and across the Real goal line, but failed to cross it.
RSL thought it had gone ahead in the 60th minute off a corner kick, but Chapman called the attempt back. Nat Borchers then made a sliding last-ditch attempt in the 62nd minute on Patrick Mullins to keep the score level on the other end.
Just after that, New England made its first sub, bringing Bunbury on for Diego Fagundez. However, it was Real that would find the advantage, as Chapman awarded yet another penalty. Plata converted the penalty kick to give RSL the 2-1 lead in the 65th minute and earn his seventh goal of 2014.
Stertzer, who acquitted himself well, came off in favor of Cole Grossman in the 69th minute as Cassar looked to shore up his midfield for the last 20 minutes of the match. Rowe then came close for the Revs as they sought to take advantage of the substitution, but the attempt went wayward.
Cassar then made another move, bringing on Ned Grabavoy in place of Gil, adding more fresh legs in the midfield as Real sought to preserve its lead. Heaps countered with another substitution of his own as Saer Sene came on for Mullins in the 79th minute. Steve Neumann would come on for New England for Barnes two minutes later.
The final minutes of the match would be marked by half-chances for both sides. Morales' 83rd minute free kick went wide of Shuttleworth's goal, while the Revs launched several long balls toward Rimando's box in an attempt to find an equalizer. Finally, Plata came off in the 86th minute for defender Abdoulie Mansally, demonstrating Cassar's commitment to keeping the lead.
Both teams made forays forward very late, but failed to make anything of them and the match trickled to a 2-1 ending.
While RSL managed its first victory and its first multiple-goal match in weeks, both goals came on penalty kicks rather than from the run of play, despite the number of chances created, particularly in the first half. Meanwhile, the Revs will feel aggrieved to give up two goals in such a subjective manner despite some fantastic play from Shuttleworth and his back four.
04/30/2016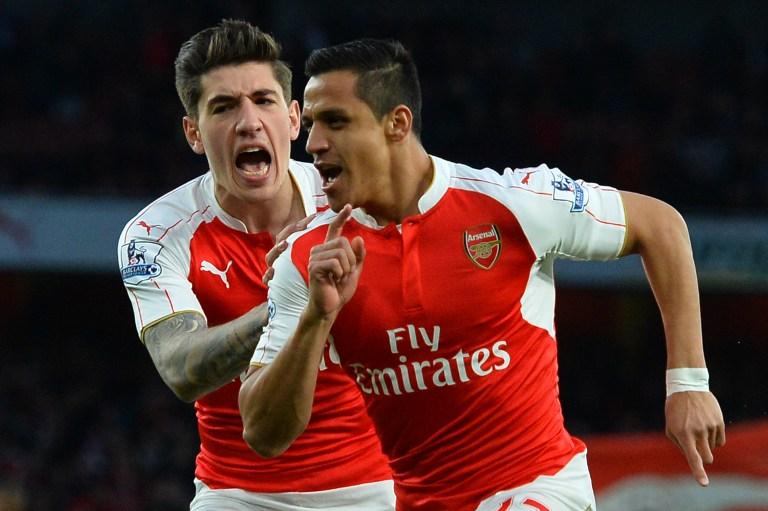 | | | | | | | |
| --- | --- | --- | --- | --- | --- | --- |
| | | | 6 | | | |
| | | | | | | |
| --- | --- | --- | --- | --- | --- | --- |
| | | | 3 | | | |
04/26/2016