Club America manager Antonio Mohamed spoke out against the Mexican press and commented on rumors regarding his future with the club on Fox Sports' show "La Ultima Palabra"
America's Antonio Mohamed speaks out against Mexican press
12/03/2014
Despite finishing the 2014 Apertura tournament at the top of the Liga MX table, things haven't been going smoothly for Club America. Having finished the regular season with a four- game winless streak, things didn't get any easier for the capital side after a loss against an eight seeded Pumas UNAM in the Liguilla quarter-finals.

Following their first-leg loss, many America fans called for the dismissal of manager Antonio Mohamed; arguing his playing style limited the squad's potential. It didn't help that reports from various Mexican media claimed recently resigned Leon manager, Gustavo Matosas, is in line to take over the America bench.
The rumors did not sit well with the Argentine manager. Following his side's 1-0 win in the second leg of the quarterfinals, Mohamed attended the post-game press conference with a victorious attitude.
"The reality is that a lot of people talked too much after the first game. They gave us up for dead and here we are today in the semifinals"
On Tuesday night the Argentine manager accepted an invitation from Fox Sports to take part in their show "La Ultima Palabra." During the show, a more relaxed Mohamed continued his attack on the Mexican media and called out host Andre Marin on his previous statements.
"I'M OK WITH PEOPLE CRITICIZING ME, WHAT I'M NOT OK WITH IS PEOPLE DISQUALIFYING ME OR MY TEAM. (...) YOU CAN SAY I'M A BAD MANAGER, OR THAT I MESSED UP THE GAME PLAN, THAT'S OK. BUT WHEN YOU START TO SAY 'I DON'T BELONG' OR I'M NOT 'CUT OUT TO BE AMERICA'S COACH' THAT'S WHEN I HAVE A PROBLEM "
Regarding the rumor of and the fan's desires to see former Club Leon manager Gustavo Matosas take over the next season, Mohamed simply replied:
"I'm only concentrated on winning (the championship), once we win the fans will be celebrating"
04/30/2016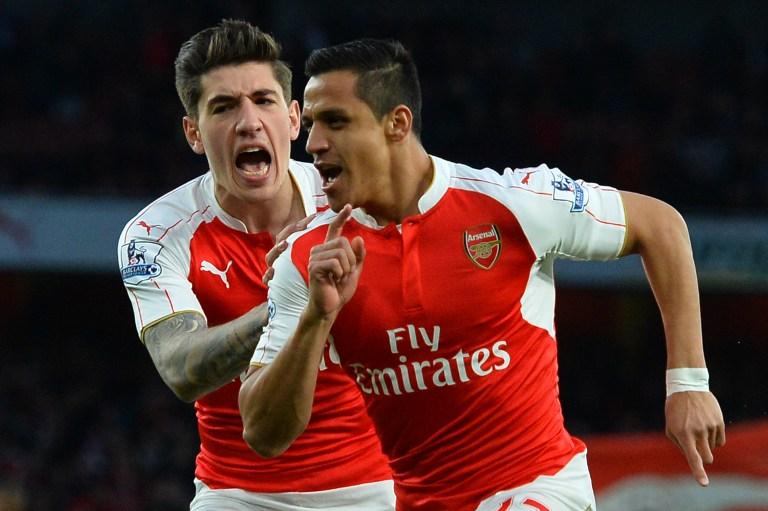 | | | | | | | |
| --- | --- | --- | --- | --- | --- | --- |
| | | | 6 | | | |
| | | | | | | |
| --- | --- | --- | --- | --- | --- | --- |
| | | | 3 | | | |
04/26/2016