FIFA President Sepp Blatter, who along with UEFA President Michel Platini was today banned from all football related activity for eight years.
Blatter and Platini to Continue to Fight Despite Lengthy Bans
12/21/2015
FIFA President Sepp Blatter, who along with UEFA President Michel Platini was today banned from all football related activity for eight years, has vowed to continue his increasingly bizarre defense of his tenure as soccer's 'top man' and appeal against his ban to the Court of Arbitration for Sport (CAS). French legend Platini has also confirmed he will appeal.
Blatter continues to deny any wrongdoing related specifically to the now infamous payment of £1.35million made to Platini in February 2011, which was allegedly for work conducted in between 1998 and 2002. Today,
Blatter went so far as to call his business and dealings with Platini a "gentleman's agreement." The Swiss, who will be replaced as FIFA President in an upcoming February 2016 election, which Platini was set to take part in before his ban, also claimed he remains the legitimate President of the organization and plans to continue the role up to the election.
As delusions go, Blatter might just be setting a bar that will be difficult for anyone to beat in years to come.
Shortly after the FIFA Ethics Committee had confirmed the bans for himself and Platini, Blatter held a news conference in Zurich, home of FIFA's headquarters, where he told the assembled press, "I will fight. I will fight for me and I will fight for FIFA. I am suspended eight years - for what?
"To say that it's a good day for me or for FIFA would be totally wrong.
"Let us say that I'm really sorry. I am sorry. I'm sorry that I am still somewhere a punching ball, I'm sorry that I am as president of FIFA this punching ball.
"And I'm sorry for football, I'm sorry for FIFA that I'm serving for 40 years - I'm sorry for that. Sorry for the 400 plus FIFA team members. I'm sorry for that, I'm sorry. But I'm also sorry for me, how I am treated in this world of humanity and humanitarian qualities"
That Blatter sees the ban as a slight on FIFA says an awful lot about how much power he perceived himself to have, and his tone almost made it sound like the whole sport would come crumbling down as a result of him being removed.
Following last week's initial hearing Blatter was upbeat, claiming the he and his lawyer had clarified everything and that the Ethics Committee knew about the "gentleman's agreement" between himself and Platini all along.
In his final act today, Blatter told the world, "I'll be back."
The truth is that he will be back, but probably not in the way he expects, but merely to continue to try and fight what is looking like an increasingly hopeless case on his part.
While Platini himself didn't hit quite the heights of his colleague with his own rhetoric, he was still scathing of the Ethics Committee, adding, "This decision does not surprise me. The FIFA ethics commission's procedure
against me is a true mockery. It was orchestrated to tarnish my reputation.
"I'm convinced that my fate was decided before the December 18 hearing and that this decision is just a pathetic maneuver to hide a true will of taking me out of the football world."
| | | | | | | |
| --- | --- | --- | --- | --- | --- | --- |
| | | | 3 | | | |
04/30/2016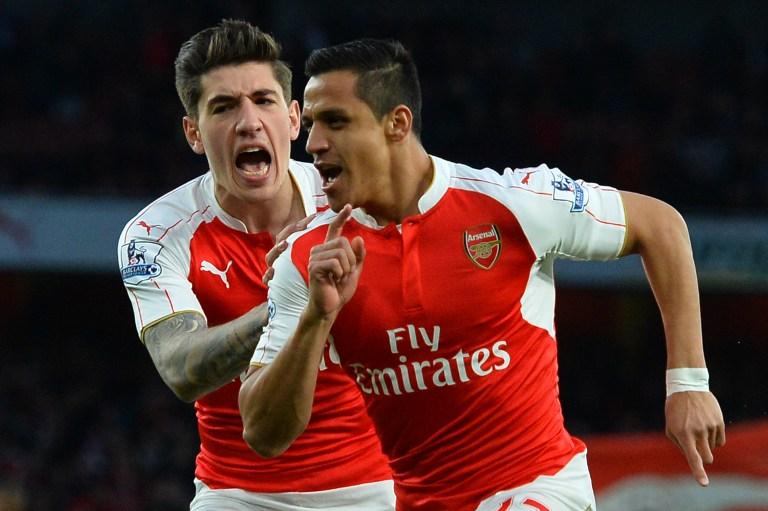 | | | | | | | |
| --- | --- | --- | --- | --- | --- | --- |
| | | | 6 | | | |
| | | | | | | |
| --- | --- | --- | --- | --- | --- | --- |
| | | | 3 | | | |
04/26/2016