United are the slightly favorite to win the Manchester Derby against City this weekend in the Premier League week 10
Can United beat City to make us think again?
10/22/2015
By Karl Tippins
Since early this season, even when Manchester City have lost games at home to West Ham United and away at Tottenham Hotspur, the struggles of Chelsea and the inconsistency in performance of Manchester United and Arsenal had most people predicting that City would win the Premier League at a canter.
Ahead of the Manchester derby this weekend, City remain odds on favorites at the bookies, who are indicating they still think it will be comfortable for the Citizens over the course of the next six months or so.
United are the ones who head into the fixture as favorites, although only slightly. Louis van Gaal, for all that he continues to attract criticism for United's at-times uninspiring style of play and disjointed tactics, has said on numerous occasions that he would decide whether his team were title contenders based on the derby result.
While this fixture is always an important one, it has been two and a half years since it mattered in the context of the Premier League title rather than simply being a matter of Mancunian bragging rights. There is no doubt the return fixture towards the end of March 2016 will be even bigger if both teams remain at the top, but this weekend is about discovering whether United have what it takes to be title contenders and mix it with the best.
Having been embarrassed 3-0 at Arsenal only a couple of weeks ago, van Gaal will be keen for his team to stamp its authority all over this fixture, and deliver what he hopes could prove a psychological blow to City ahead of the coming months.
In many ways now is the perfect time for United to play City. Although David Silva has an outside chance of returning for the fixture, talisman Sergio Aguero is definitely going to miss out. It remains to be seen whether Manuel Pellegrini restores captain Vincent Kompany to the starting line up at Old Trafford, but one would assume he would look to do this.
However, United in many ways hold the key to what will happen on Sunday afternoon.
With City, there is a sense that we know what we're going to get. Even in the games they have lost this season it is difficult to say they've played really badly in any of them. In contrast, United have produced a mixed bag of performances so far, offering up the full spectrum from poor to sublime. To add further to confusion to which United may turn up on Sunday, some of their better results, including the 3-0 victory at Everton last time out in the Premier League, came following performances that weren't always exceptional.
A win could give United a great deal of belief, which could be the thing to focus minds and get them delivering a consistent level of performance. The problem for United is they could beat City 5-0 this weekend, but go to Crystal Palace the following week and be abject, whereas City, you expect, will just roll on regardless.
| | | | | | | |
| --- | --- | --- | --- | --- | --- | --- |
| | | | 3 | | | |
04/30/2016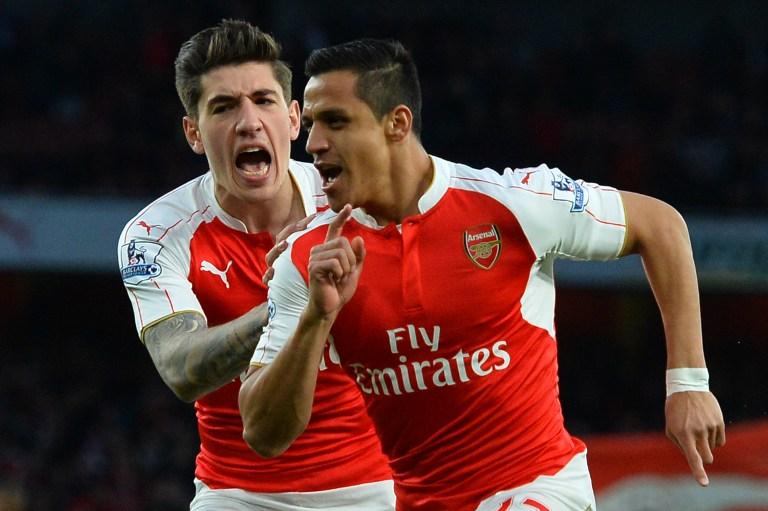 | | | | | | | |
| --- | --- | --- | --- | --- | --- | --- |
| | | | 6 | | | |
| | | | | | | |
| --- | --- | --- | --- | --- | --- | --- |
| | | | 3 | | | |
04/26/2016