Michael Lewis takes a look into the life and career of Chuck Blazer, from scandal to corruption, and calls for FIFA to be held accountable for its actions.
Chuck Blazer: protagonist or antagonist? 
11/07/2014
It has all the intrigue of an international spy novel or a cable TV movie.
A disgraced U.S. soccer official -- a former soccer dad at that-- makes a reported $21 million for himself while brokering many TV deals.
There are reports of an apartment in Trump Towers, not only for himself, but another one for his cats.
He winds up turning on his professional partner of some two decades in a scandal that rocks the soccer world.
The FBI and IRS finally catches up to him because he allegedly hasn't paid taxes on those millions. Presumably to save his neck, he becomes an informant to get information on his former soccer cronies.
Some of that information could very well shake the highest levels of the sport.
Incredible, you may say?
It may be, but it is true about Chuck Blazer.
As for a more detailed look of this caper, I advise you to read the New York Daily News story of last Sunday. The reporters did their homework and due diligence with the story.
The protagonist – or is it antagonist? -- of this incredible tale is literally and figuratively larger than life.
Blazer, a portly man weighing in at 450 lbs, who most recently needed a motorized scooter to get around New York City, had been a major power broker in CONCACAF as the organization's secretary general for the past two decades and a member of the FIFA executive committee for 17 years before he stepped down in 2013.
The 69-year-old Blazer's rise to power did not exactly follow the usual route in international soccer. He was a soccer dad in the northern New York City suburbs of Westchester.
According to his Hall of Fame profile at the Westchester Youth Soccer League website -- he was inducted in 2006 -- Blazer discovered the beautiful game when he coached his eight-year-old son with the New Rochelle Soccer Club. He slowly moved up the ladder as he was elected the club's vice president, became a league board member and a WYSL vice president. He also was the first president of the Eastern New York Youth Soccer Association, according to his biography and ran the Olympic Development Program. He went on to become commissioner of the American Professional Soccer League, executive vice president of U.S. Soccer before becoming general secretary of CONCACAF and then a member of the FIFA executive committee in 1996.
With CONCACAF, Blazer teamed with organization president Jack Warner of Trinidad & Tobago, bringing the confederation into the 20th and 21st centuries from a small office in Guatemala City to Trump Towers in New York City. They were thick as thieves before Blazer turned on his friend in 2011, and turned Warner via a scandal that rocked the soccer world. Warner had participated in a bribery scheme with former Asian Football Confederation president Mohammed bin Hamman of Qatar in that he tried to convince Caribbean Football Union officials to vote for him with $40,000 in cash in his 2011 FIFA presidential election against incumbent Sepp Blatter. Bin Hamman eventually was banned from the sport and Warner stepped down as CONCACAF boss and as a FIFA vice president.
Blazer, who reportedly is gravely ill with colon cancer, has received many honors during his career, including being a member of the second class of the ENYYSA Hall of Fame in 1998 and as the 2006 recipient of the MLS commissioner's award.
"Chuck is one of the most important people in the history of soccer in this country," MLS commissioner Don Garber said in a statement at the time. "Those in the soccer business know how important he is to the development of this sport and management of this sport throughout North America. Not every American knows that the man behind the scenes pushing this sport is Chuck and for that he is very worthy of being recognized by MLS and by our ownership."
Hmmm, just wondering what Garber would say about Blazer today.
When he was finally corralled in by the FBI, Blazer was given an opportunity to accrue information about his one-time cronies, using a key chain to record conversations.
How ironic, using someone who had used the system to make himself wealthy beyond dreams to bring down other shady figures.
Of course, that wasn't the first time law agencies have done that -- ie. -- the history of the Mafia -- and it certainly won't be the last.
As for this spy novel and TV movie, the final chapter and/or ending has not yet been written.
Just how much this has opened the door for European or other international authorities to investigate FIFA's dubious activities and recent scandals has not been determined.
That includes the embarrassing Bin Hamman episode and whether there were improprieties concerning awarding the 2022 World Cup to Qatar, which has never qualified for said competition and does not have the proper conditions to host the event during summer events when temperatures regularly soar well above 100 degrees.
As an aside: now FIFA wants to move the competition to the November and/or December, which would disrupt the European soccer schedule, even though that was not in the original terms of hosting the tournament.
Nothing like making the rules up as you go along, huh?
It is FIFA's soccer ball and the organization can do anything it wants with it as it rules the planet in this particular sport. But even soccer balls can get dirty and quite grimy when it is kicked around in the muck and mud enough.
And FIFA's soccer balls need a good cleansing.
But that's obviously much easier said than done.
With FIFA claiming it has clean hands and refusing to be more transparent -- ie. -- not making public of its investigation by American lawyer Michael Garcia into the alleged corruption in relation to the awarding of the World Cups to Russia and Qatar -- there are many questions that still have not been answered.
"It is time for an outside authority to do the proper investigation and its due diligence."
While Blazer certainly has his faults, international soccer needs more people to step up and play key roles to shed some much-needed light on a rather dark and murky world of international soccer at the highest levels.
Until then, FIFA will kick around the dirtiest soccer balls on this planet.
04/30/2016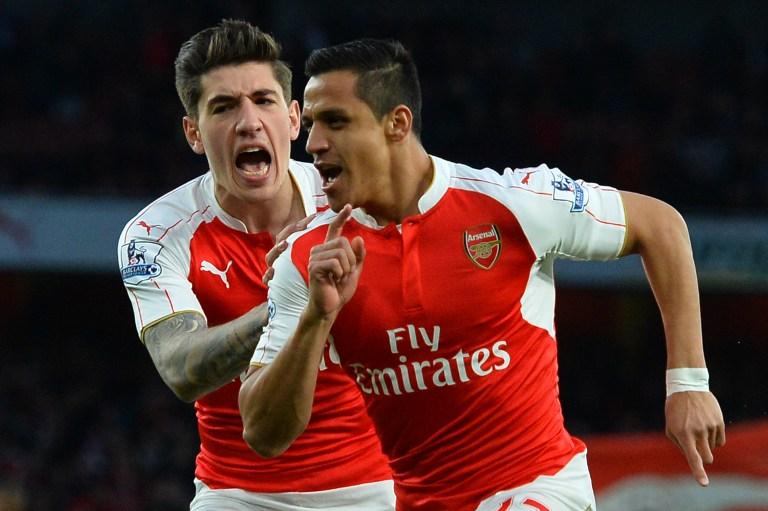 | | | | | | | |
| --- | --- | --- | --- | --- | --- | --- |
| | | | 6 | | | |
| | | | | | | |
| --- | --- | --- | --- | --- | --- | --- |
| | | | 3 | | | |
04/26/2016