While the New York Red Bulls made their aggregate series against D.C. United, look easy
Consistency prevails in the MLS Eastern Conference
11/09/2015
While the New York Red Bulls made their aggregate series against D.C. United, look easy, it was a wild finish in Columbus between the Crew and the Montreal Impact. In the end though, there can be little denying that the
Eastern Conference's top two teams made it through to the final.
The New York Red Bulls took the entire league by storm, winning their second Supporters' Shield in three seasons. Head Coach, Jesse Marsch, may not have been a popular choice with fans when he was appointed to the position at the start of the year, but he was able to win them over with his disciplined style of play and the team's success on the pitch.
No team in the Conference scored more goals or conceded less than the Red Bulls did. In their first two playoff games, they managed to keep consecutive clean sheets and became the first team in 2015 to win a postseason match on the road. Even without the international star power that some of their biggest rivals possess, New
York have shown they are a team that should be feared by all.
Columbus on the other hand, have not had as stellar a campaign as the Red Bulls have had this season, but they still find themselves in the Conference final with everything to play for. Kei Kamara narrowly missed out on winning the league's Golden Boot award because he didn't have as many assists as Sebastian Giovinco, but he has been one of the league's most prolific players all year long.
On Sunday, the 2015 MVP finalist proved just how clutch he could be. Although he missed a crucial penalty kick in the second half, he still scored a brace against the Impact to put his side in the next round. His game-winner in extra-time was not only stunning, but one of a true goal scorer. He leaped above the competition to head the ball past Evan Bush and into the back of the net.
"He was our MVP for a reason," Crew midfielder Michael Parkhurst said of Kamra following his team's victory.
"We knew he would come through for us – he always does. Tonight was no different. He was fantastic."
Kamara is far from the Crew's only weapon though, with the likes of Federico Higuain and Ethan Finlay, also striking fear in opposing defenses.
New York and Columbus will begin their two-legged showdown after the international break on November 22nd at 5 p.m. ET. ans can expect to see an intense affair between two of the league's founding franchises.
Despite both clubs being in MLS for all 20 years of the league's existence, they only have one MLS Cup between the two to show for it. That could very well change this year, but before either team could even begin dreaming of an MLS Cup, they will have to get by each other first.
| | | | | | | |
| --- | --- | --- | --- | --- | --- | --- |
| | | | | | | |
04/30/2016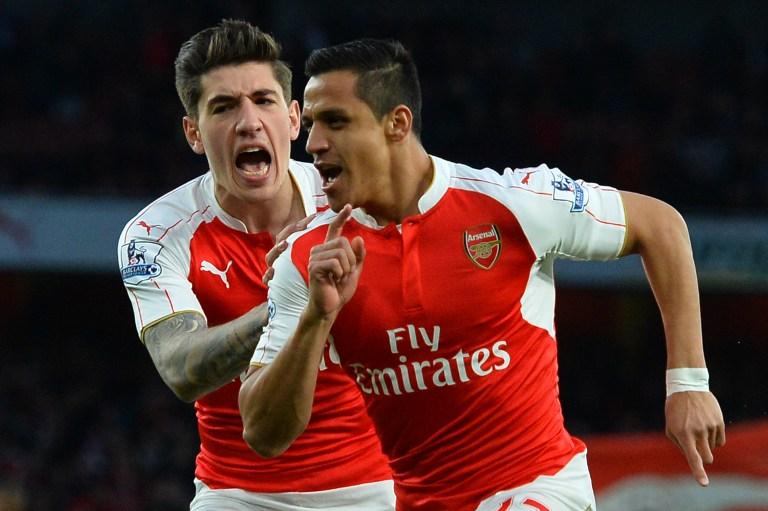 | | | | | | | |
| --- | --- | --- | --- | --- | --- | --- |
| | | | 6 | | | |
| | | | | | | |
| --- | --- | --- | --- | --- | --- | --- |
| | | | 3 | | | |
04/26/2016