After 437 games and 158 goals, 42-year-old Cuauhtemoc Blanco finally brought the curtain down on his glittering career after last night's Copa MX final.
Cuauhtemoc Blanco exits professional football with a trophy
04/22/2015
After 437 games and 158 goals, 42-year-old Cuauhtemoc Blanco finally brought the curtain down on his glittering career after last night's Copa MX final.
Famous around the world, the Mexican legend has drawn plaudits and praise from all corners of the globe. He represented eleven club sides during his 23-year career, playing in three different countries and winning nine major honours.
He also represented Mexico 120 times between 1995 and 2014, scoring 39 goals and becoming the only Mexican to win an award in a major international FIFA competition as he picked up the Silver Ball and the Silver Shoe awards in the 1999 Confederations Cup.
Last night's game was a fitting send off – end to end action, a thrilling comeback, a floodlight failure and Blanco lifting a trophy. The only thing it lacked was a goal for the great man. In the event, he only played for the final twenty minutes after he came on as a second half substitute for goal-scorer Gustavo Alustiza with the score already at 4-2.
Puebla had jumped into an early 2-0 lead thanks to headers from Facundo Erpen and Luis Rey, but two goals in two minutes after the break from Aldo de Nigris saw Chivas haul themselves level.
Unperturbed, Alustiza restored Puebla's lead from the spot on the hour mark before he bagged his second of the night eight minutes later. There was still time for some late drama; de Nigris threw away the chance of a hat-trick when he dragged an 86th minute penalty wide of the post, a minute later Hedgardo Marín was shown a straight red card, and a floodlight failure stopped play for almost 15 minutes.
Blanco himself had a great chance to score as the clock ticked down, but a poor first touch and a lack
of pace saw the chance run away from him. For Puebla, the result marks redemption after a heart-breaking Copa MX final loss to Santos Laguna in the Apertura tournament. For Blanco, his departure from professional football marks the end of an era for Mexican soccer – never again will we see his famed Cuauhtemiña trick, his trademark penalties, or his 'archer' celebrations.
As he left the pitch on the shoulders of his Puebla teammates there was applause from the entire stadium – Blanco had transcended club rivalries and instead had become an elder statesman-like figure for supporters around the country; Chivas fans were just as keen to give a good send off as anyone else.
Puebla have three games remaining in their bid to avoid relegation – away at Pachuca, home to Leon, and away to Santos Laguna. If they cannot avoid the drop they will be illegible for the SuperCopa MX – the curtain raiser against the last winners Santos for a place in the 2016 Copa Libertadores.
They will be without Blanco for those three games. He will now turn his attention to politics and run for mayor of the city of Cuernavaca for Mexico's Social Democrat Party; a vote which he is expected to win by a landslide.
Regardless of how long his stint in politics lasts, of one thing you can be certain – Blanco will be back in football at some point.
04/30/2016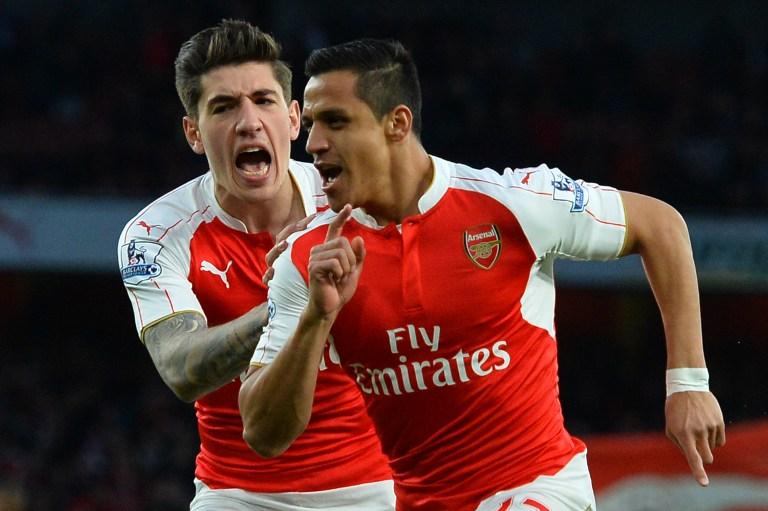 | | | | | | | |
| --- | --- | --- | --- | --- | --- | --- |
| | | | 6 | | | |
| | | | | | | |
| --- | --- | --- | --- | --- | --- | --- |
| | | | 3 | | | |
04/26/2016