After debuting for the senior side of the USMNT Luis Gil spoke exclusively with Soccerly and gave us his thoughts on his big day.
Luis Gil: It was such a humbling opportunity
02/02/2014
Luis Gil, a 2010 Generation Adidas player made his first appearance for the senior side of the United States Men's National Team on Saturday February 1 in a friendly match against South Korea. Gil was a 75th minute substitute in his team's 2-0 win over the Koreans, in Carson CA, very close to his place of birth Garden Grove, CA.

Luis Gil has been part of the various youth teams of the United States. In 2009 he participated with the USMNT U-17 team that played in the CONCACAF U-17 Championships as well as that year's edition of the U-17 FIFA World Cup.

The Real Salt Lake midfielder made his professional debut with Salt Lake in a 2010 US Open Cup match against D.C. That year he was loaned out to USSF Division 2 Professional League side AC St. Louis, where he would net his first professional goal on September 18, 2010.
In October of 2010 Real Salt Lake debuted Gil in the CONCACAF Champion's League in a match against Liga MX's Cruz Azul. Gil was a starter for the match and put in a chipped pass to a teammate who was brought down in the box causing a penalty. His MLS debut came in March of 2011 in a game that his team took a 4-1 win over the Los Angeles Galaxy. His first MLS goal was scored on August of the same year against New York Red Bulls.
In short, he has achieved a great deal for a man of his age. One thing was missing though, a full international cap for the USA. That wait ended on Saturday and after the match, Gil spoke exclusively with Soccerly and gave us his thoughts on his big day.
-------
Soccerly: How did it feel to be out there aking your debut as a full international?
Luis Gil: It was great, you know it is always a great thing to be with the first team, and it was such a humbling opportunity, and it feels great.
Soccerly: You had quite a fan club there, does that have anything to do with the Garden Grove, CA Connection?
Luis Gil: Yes, a little bit. You know I had a lot of family out and friends but it is always good to see them support me. It is always a good feeling to play for them.
Soccerly: It is certainly something you'll want to do again. Will you be waiting quite expectedly for the next squad announcement?
Luis Gil: Hopefully, you know I mean if everything goes well. I'm just looking forward to everything.
Soccerly: Do you have a message to your fans back in Salt Lake?
Luis Gil: I'll be back soon. You know we're ready for preseason now and hopefully you guys enjoyed the game.
Soccerly: Was having teammates Nick and Kyle Beckerman out there a big help to you?
Luis Gil: Definitely, you know they're leaders for me back in Salt Lake and they're leaders here as well so it is always comfortable to have them around.
It was perhaps Beckerman who summed Gil's day up better than a delighted youngster could find ways to express:
"I'm so proud of him," the RSL leader told soccerly.

"He's been working hard. I've just seen him progress and get better each year. I thought he always had a future with the National Team and he showed today that it doesn't phase him at all."

Also see:
Photo Chronicle of the USMNT vs Korea Match

| | | | | | | |
| --- | --- | --- | --- | --- | --- | --- |
| | | | | 7 | | |
04/30/2016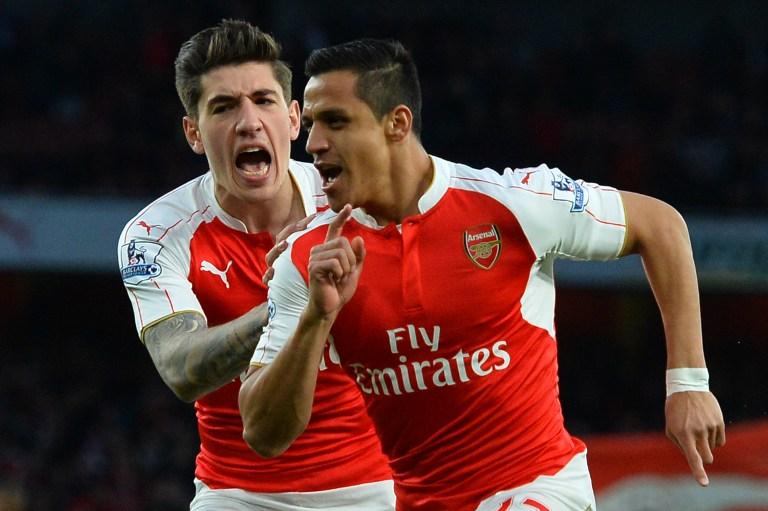 | | | | | | | |
| --- | --- | --- | --- | --- | --- | --- |
| | | | 6 | | | |
| | | | | | | |
| --- | --- | --- | --- | --- | --- | --- |
| | | | 3 | | | |
04/26/2016