Was there really any doubt, even before they dispatched the New England Revolution in last weekend's MLS Cup championship game, that the LA Galaxy have created an enduring dynasty? Did they even have to win to make it so?
Galaxy are a Dynasty
12/12/2014
CARSON, Calif. -- Was there really any doubt, even before they dispatched the New England Revolution in last weekend's MLS Cup championship game, that the LA Galaxy have created an enduring dynasty? Did they even have to win to make it so?
It's open to debate, I suppose, but four title games (along with a couple of Supporters' Shields -- and at least two shoulda-Shields) in six years made their point.
Not that Bruce Arena was having any of that in the days leading up to Major League Soccer's 19th final, saying he didn't "like hearing" the "D" word. "You've got to prove things on the field," he said.
Sunday's wasn't one of the Galaxy's better showings in a season that has seen some absolutely astonishing performances from the team, but dynasties are built on results, not brilliance, and if this year's side had a shortcoming, it might have been that, unlike previous Arena-guided teams, it was likelier to drop points after dominating an opponent than to pick up points when it wasn't as sharp as desired.
That might be the enduring memory of this year's MLS Cup title game, at least for those who closely follow the Galaxy. Sure, it was Landon Donovan's farewell, but he wasn't at his best. And could the ending be more perfect than Robbie Keane, the finest player in league history (sorry, Landon), capping his MVP campaign with an overtime goal to claim a third trophy in four years?
The real MVP of Sunday's game was Marcelo Sarvas, whose delivery to Keane for the winner was more dynamic than the finish itself -- although the finish was fine, don't get me wrong. Sarvas was the motor in midfield, keeping LA's possession game alive when it was falling apart and, most important, teaming with Juninho to shut off Lee Nguyen and greatly diminish Jermaine Jones' influence after halftime.
This was the Galaxy of old, if we consider Arena's early years with the club the "olden" days. Tenacious defense (A.J. DeLaGarza especially!), midfield control, just enough quality in the final third to get the needed goals. We didn't see a lot of this group this year: LA over much of the year but especially from late July through much of September played the most thrilling soccer MLS has seen. Constant possession. Interchange worthy of Spain or Barcelona of a few years back. Gorgeous buildup, often 20 and 30 passes, even more, leading to goals.
Yes, the Galaxy are a dynasty. Who can deny that? The real question is whether this is the greatest side ever to take the field in MLS.
My position? Yes, it is. And my No. 2 is Real Salt Lake a few years ago. Most league veterans point to the 1998 D.C. United team, which lost in the title game. Or the 2000 Chicago Fire, which also lost the MLS Cup final. And that 2005 San Jose Earthquakes side, which somehow was beaten by the Galaxy, a real title surprise, in the opening round of the playoffs.
This year's Galaxy was more dominant and played more beautiful soccer than any of them. And although their record should have been better -- they dropped at least 15 points they should have carried -- they won the only game that mattered.
The night following the MLS Cup triumph, the Galaxy and their fans gathered at the base of the Hermosa Beach Pier to celebrate the championship. They serenaded Donovan with "one more year" chants that evolved into "two more years," and club president Chris Klein, a former Galaxy midfielder, declared LA to be the best side MLS has seen.
Arena was asked about that an hour or so later. Was this team MLS's best?
"I don't think I can give an answer to that question, to be honest with you," he said. "This is a good team. I don't know how much more I can really expand on it, because I don't think that's ever fair to compare one team to another. Winning a championship is a special achievement for a team, and I wouldn't want to take away from any teams in the past."
Associate head coach Dave Sarachan went a step further.
"Pound for pound, for me, it would be hard to argue it isn't," said Dave Sarachan, who was an assistant coach with D.C. United during their early glory years and guided the Chicago Fire to the 2003 MLS Cup final. "As far as the quality of the team and the type of soccer this team played, and the level of every position, the star power -- when you add all those ingredients up, it would be in the discussion [as] one of the best, if not the best. ...
"I don't know how you use the measurement [to compare teams], because all the championship teams had certain quality players. But the way I would say it is the soccer that was played and the entertainment value and the quality of play and what your eye saw, I thought this year was up there."
So, what now? Donovan is gone, and that will change things dramatically. Keane is dropping hints he might leave, too, although Arena discards such talk. They're getting older, with seven remaining players 32 or older -- Keane (34), Sarvas (33), Stefan Ishizaki (32), Todd Dunivant (34), Dan Gargan (32), Jaime Penedo (33) and Alan Gordon (33) -- and that's going to have to be addressed. They need to see more young, Academy-bred talent step up, just like Gyasi Zardes this year.
They'll be transitioning again, into something similar but with the qualities of whoever steps in for Donovan -- it'll almost certainly be a big name; Andrea Pirlo and Steven Gerrard have been mentioned, but we'll see -- rather than those Donovan provided.
The talent and drive -- and Arena's presence, so vital -- remain for another title run next year, and winning four of five, something nobody's done, is a real carrot. But who knows?
It's usually impossible to accurately pick the MLS Cup winner before, say, August, given how much rosters and form changes during the year, but if I had to hazard a guess, I'd say the Galaxy are among seven true contenders for next year's championship, as things now stand. There's also RSL, D.C. United, Portland and Vancouver.
But I'll predict, and perhaps later regret doing so, that next December we'll be watching the Seattle Sounders, hungry after just missing out this year, taking on the Revolution, who might have won last week's showdown had it been played anywhere other than L.A.
| | | | | | | |
| --- | --- | --- | --- | --- | --- | --- |
| | | | | | | |
04/30/2016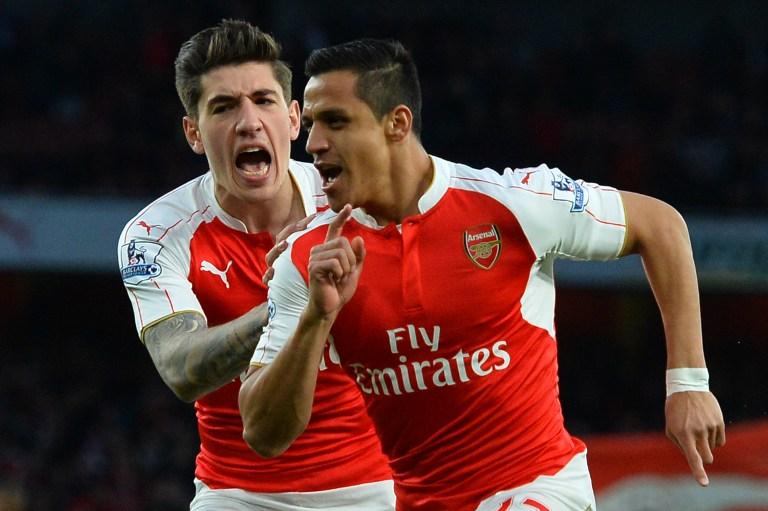 | | | | | | | |
| --- | --- | --- | --- | --- | --- | --- |
| | | | 6 | | | |
| | | | | | | |
| --- | --- | --- | --- | --- | --- | --- |
| | | | 3 | | | |
04/26/2016