"Gio's injury is bullshit" that's the sentiment expressed by Villarreal's chairman Fernando Roig weeks ago, and one that he still maintains.
Giovani sneaks in just in time to see Chicharito's Real Madrid up close
09/26/2014
"Gio's injury is bullshit" that's the sentiment expressed by Villarreal's chairman Fernando Roig weeks ago, and one that he still maintains. Dos Santos is back, but the sorry injury he endured with the Mexican national team, enables him to reach top form in one of Villarreal's most important game this and all seasons, hosting Real Madrid. The current UEFA Champions League title holders demand for any team that dares challenge them to step in the field with their best players and in the Yellow Submarine case that includes the Mexican forward. The chairman of the Mediterranean team voiced his discontent about the injury, given the circumstances that led to such unfaithful event, a run of the mill friendly match with Mexico, thus justifying Roig's frustration, who will now be faced with the surprising possibility of seeing his favored player on the field if only for a few minutes.
However Roig's anticipation of Gio, pales against the desperation of Jonathan dos Santos. The brothers are anxious to share the field wearing the emblematic yellow jersey. Despite both players emerging from Barcelona's academy, they chose different paths and it wasn't until Villarreal came into picture, that they are now able to share the dressing room for the first time in their lustrous careers. Chances are that Giovani will have to wait for his chance on the bench though.
Marcelino provided some food for thought, about the possibility of counting on Giovani in the match that will be played during Spain's lunch time, a schedule that enlivens Florentino Perez because of the flourishing Asian market, an emporioum that Real Madrid look to dominate with it's second consecutive 4:00 p.m. game.
"we are still missing the medic's response. he has to decide after hearing the player out. i'm not interested in forcing an injured player into action, but if he's ok, of course he can play against a team that has everything. STRENGTH, football, goal. everything."
Marcelino wants to go all out right from the start. He's obsessed on not receiving the first goal, and from his words we can conclude that Gio will start from the bench, the same way Javier "Chicharito" Hernandez will.
"We need to go at 200% and push our strengths to the limits", said Marcelino.
When you look at it that way, it appears that we will have to wait a little longer before seeing Giovani step into the green field, but like every rainy day, the sun must shine once again, and it looks like luck has finally shined at el Madrigal.
Cambio de última hora, también entra en la convocatoria @OficialGio , y serán 19 los jugadores convocados para el partido de mañana.

— Villarreal CF (@VillarrealCF) September 26, 2014
"It looks like the bullshit was less than we expected" claimed chairman Roig, who will share his presidential seat with Florentino Perez this coming Saturday.
On the other side of this story, Chicharito is still adapting to life at Bernabeu. After the massive shock wave that his two golazos against Deportivo a week ago, the waters at Madrid regained their tranquility as the striker came in as a sub against Elche in a match that pointed to be the striker's first start at home. Javier however shows no signs of anguish, and neither does Ancelotti who is not short of praise towards the exican among his close circle.
The former Manchester United striker didn't make the squad that the Italian coach prepared for the last game, but he still feels sure about his place with los Blancos. The confidence that has been transmitted to Javier by both president and coach, make Chicharito feel confident. He knows his chance will come, and that is due in part because the striker hasn't been in Spain for 25 days and he already collected 2 Liga goals, while his direct competition Karim Benzema only has one. This Saturday, CH14 will surely step foot into el Madrigal and will get a chance to chat up the Dos Santos brothers who are quite fond of each other.
04/30/2016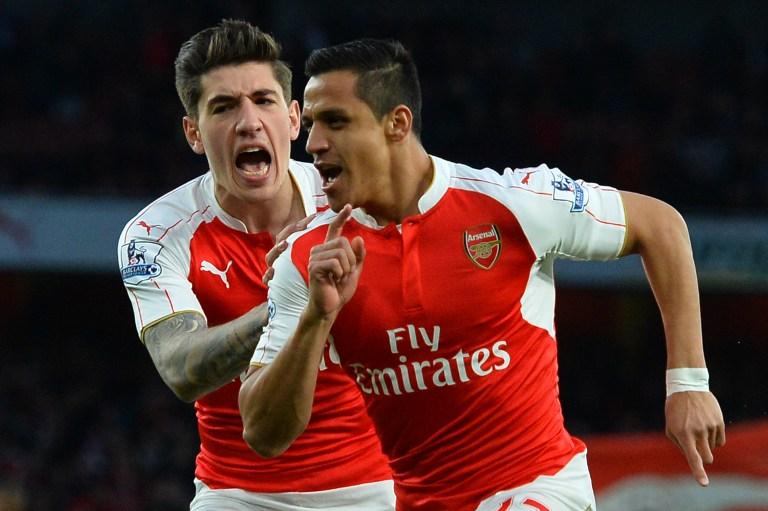 | | | | | | | |
| --- | --- | --- | --- | --- | --- | --- |
| | | | 6 | | | |
| | | | | | | |
| --- | --- | --- | --- | --- | --- | --- |
| | | | 3 | | | |
04/26/2016